2021- 2022 Season Review
Highlights of the 2021- 2022 Season
We have started paid weekly Master Edge Classes at City Ice Pavilion on Tuesdays at 10:30AM - taught by ITNY Performer Sarah France.
Our Master Edge Class on the ice at Sky Rink Chelsea Piers are paused, they will resume in the fall. This class is taught by Ensemble Director Elisa Angeli and guest artists. Contact the office about participating and to be added to our class notification list for when we start again.
In the Fall 2021 ITNY we presented Pop-Up concerts at the NYC seasonal ice rinks. Venues included The Rink at Rockefeller Center, Winter Village at Bryant Park, Brookfield Place, Riverbank State Park and Lefrak Center at Prospect Park.
In December we presented our annual Winter Holiday Skating Celebration and Tree Lighting at Denny Farrell Riverbank State Park, free for the community, on Saturday, December 11, 2021 at 4PM.
Winter 2021/22 we continued our free lunch-time performances as part of our 2022 City Skate Concert Series at Rockefeller Center. As is our annual tradition, the February concert is in honor of Black History Month.
Our annual Benefit Gala and Performance took place on May 9, 2022 where we celebrated our 35th Anniversary. The event took place at The Lighthouse, Chelsea Piers (following the performance at Sky Rink).
The Gala performance is part of our three-night Home Season at Sky Rink Chelsea Piers, which featured the ITNY Ensemble, the Junior Ensemble and guest performers. The performances took place on Friday, May 6, Saturday May 7 and Monday May 9, 2022 (performances at 7PM on May 6 &7 and 6:30PM on May 9th at Sky Rink, Chelsea Piers).
In the Spring 2022 we hosted our New Works & Young Artists Series on Zoom, next year this program will happen live at the various rinks around the city!
Our Junior Ensemble performed in our 2022 Home Season with us on May 6, 7 and 9th!
Links:
Press coverage
Feature in International Figure Skating Magazine about our 2022 Benefit Gala.
Fall 2021- Winter 2022 City Skate Concert Series
The City Skate Concert Series took place from the Fall 2021- Winter 2022, performing at Brookfield Place Park, Wollman Rink, Riverbank State Park, Bank of America Winter Village at Bryant Park, The Rink at Rockefeller Center, Governors Island Rink, and LeFrak Center at Lakeside. In total there were a total of 27 performances.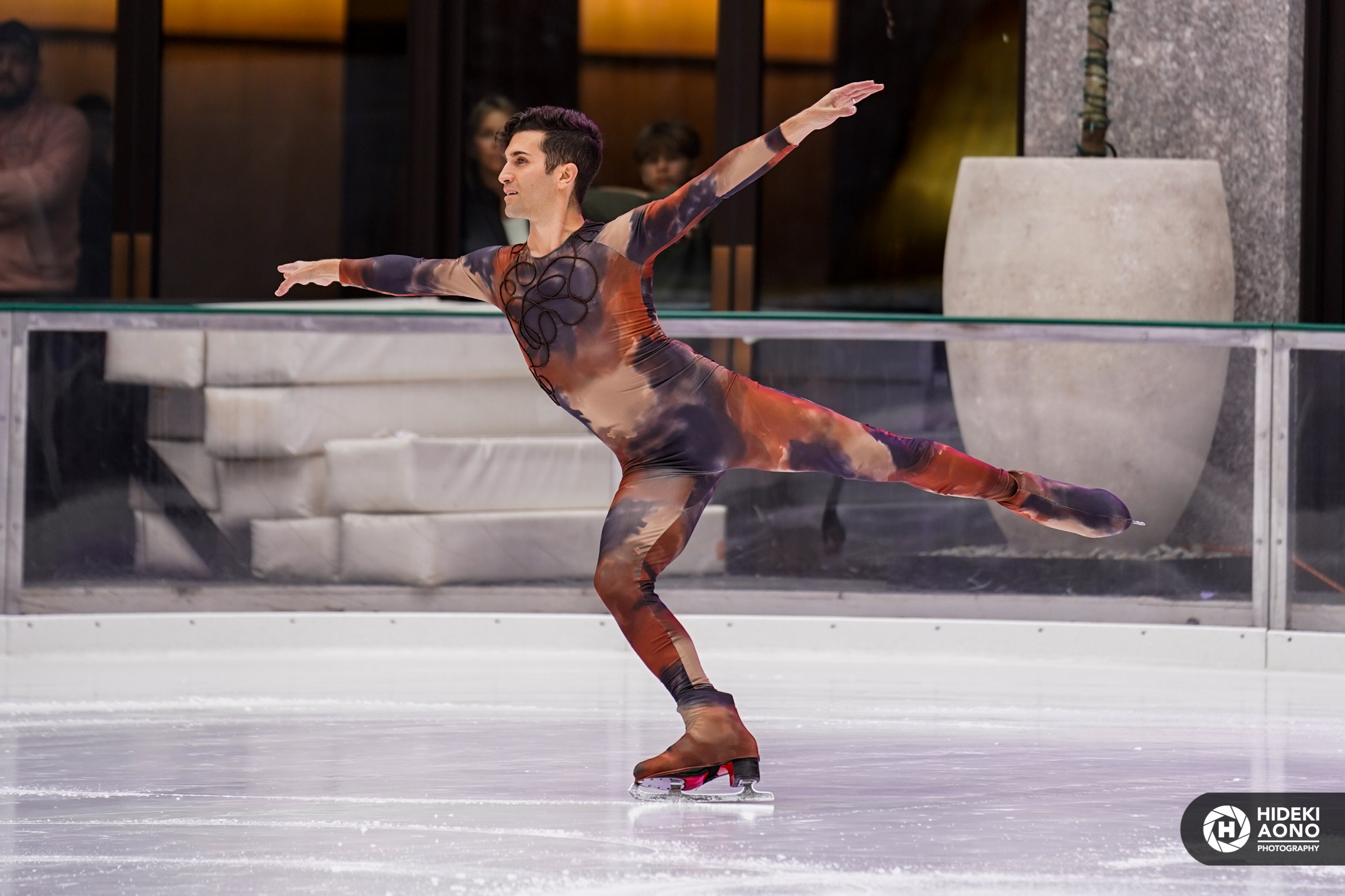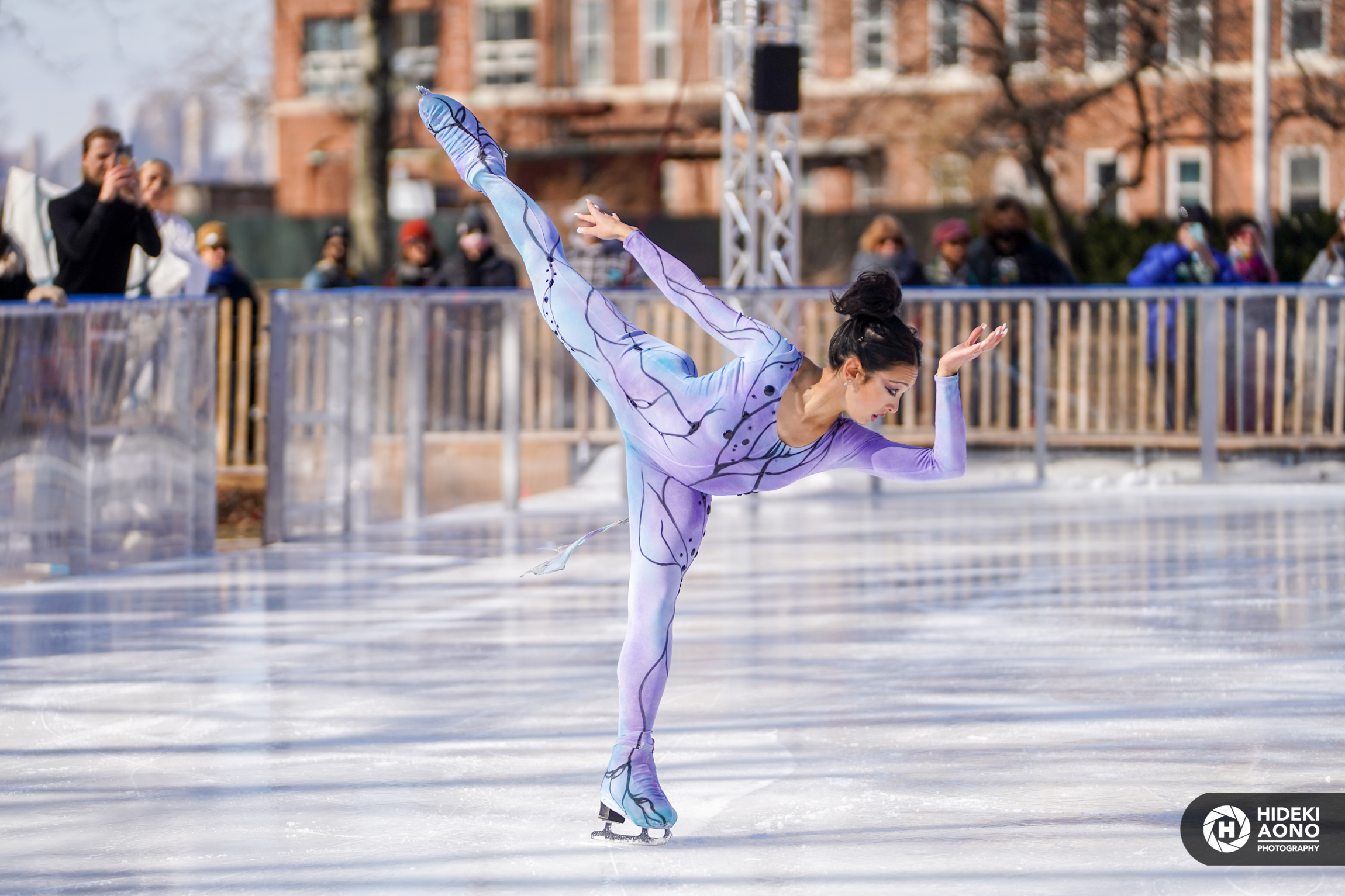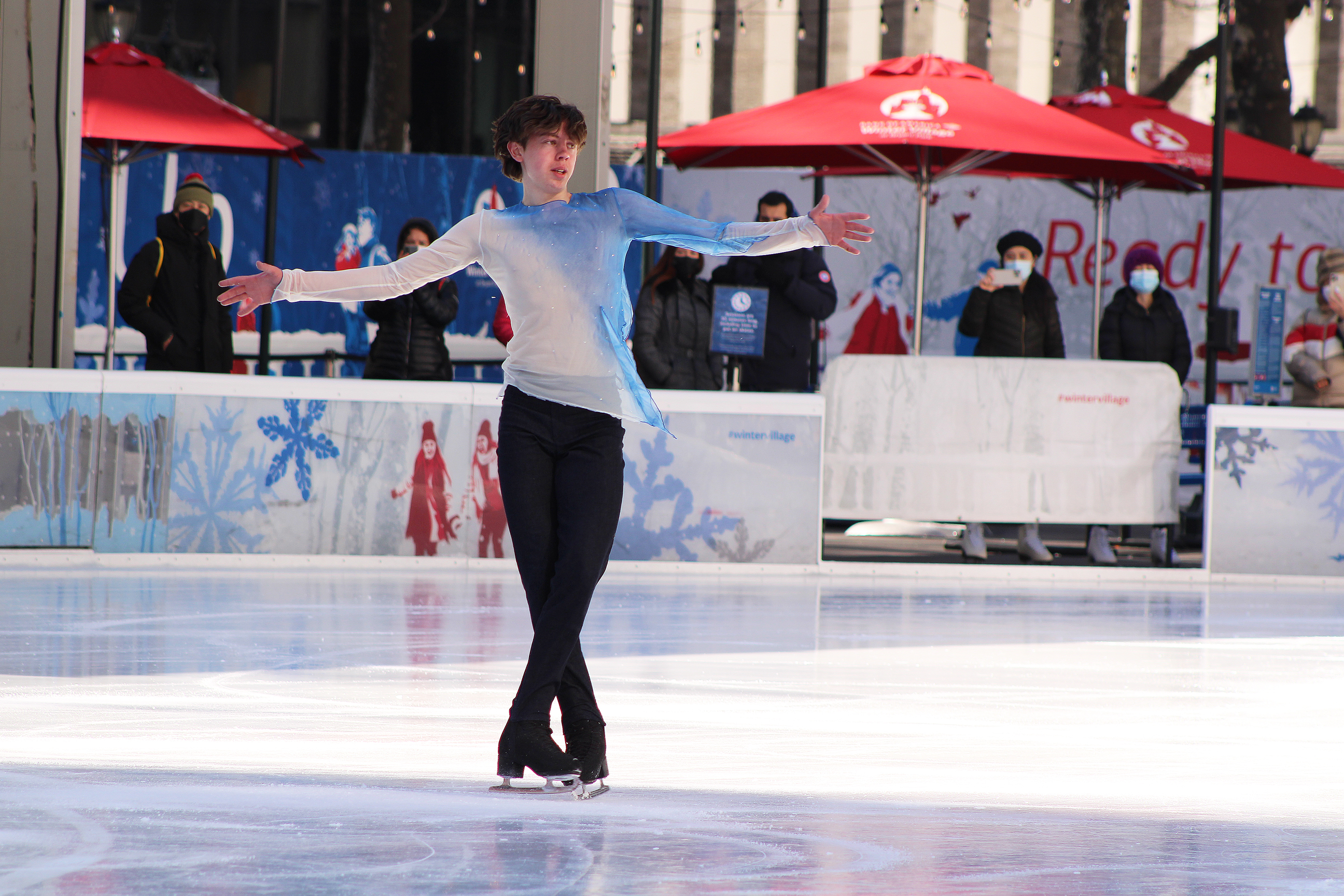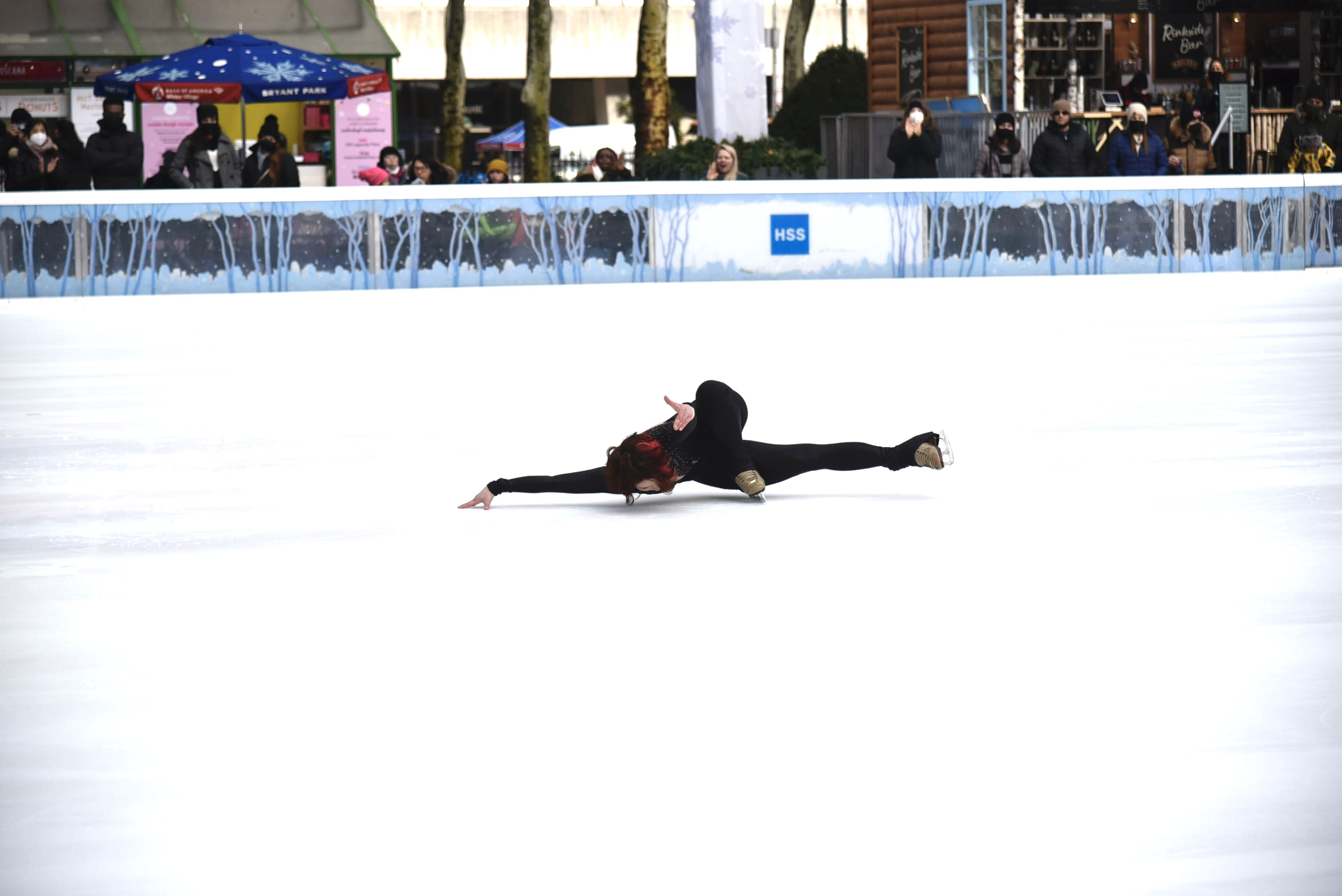 Master Edge Class: From November through March 2022, ITNY gave a series of edge classes for skaters taught by Ensemble Director, Elisa Angeli, company member Sarah France and others. These classes were presented at the Sky Rink at Chelsea Piers.
New Works and Young Artists Series
We held 5 virtual sessions of our educational outreach programming for NYC public school students on 3/10, 3/17, 4/10, 4/17 and 4/24, 6/15 .2022. The sessions ran from 10:30 A.M. to 12:00 P.M. Our teachers began by introducing the students to the art and sport of figure skating followed by a 15-minute video of dancing on ice by our professionals, with particular emphasis on showing a variety of our dances and diverse performers. It included a variety of performances from our repertory, exposing the children to many different forms of performance and types of music. Following this presentation, each class was separated into smaller interactive rooms with a designated teacher. (Five to six teachers per session as needed). The students received basic skating, off-ice preparation instructions, and tried out these moves in their classrooms or their own homes. The teachers provided feedback and answered many questions from the students and their teachers. We reached out to all regularly participating schools and added special outreach to schools in the outer boroughs. Those schools were previously prevented from attending in person because of distance to the rink where the live programming takes place. Students from Staten Island and the outer parts of Queens were delighted to discover our programming.
Home Season Performances Our Home Season performances took place on May 6, 7 and 9th! There were 11 pieces total, which included 7 world premieres.
PUBLICATIONS
Click here for our feature in the New York Times.
Click here for the review of our 2022 Home Season on Eye On Dance.
PHOTOS OF THE HOME SEASON PROGRAMMING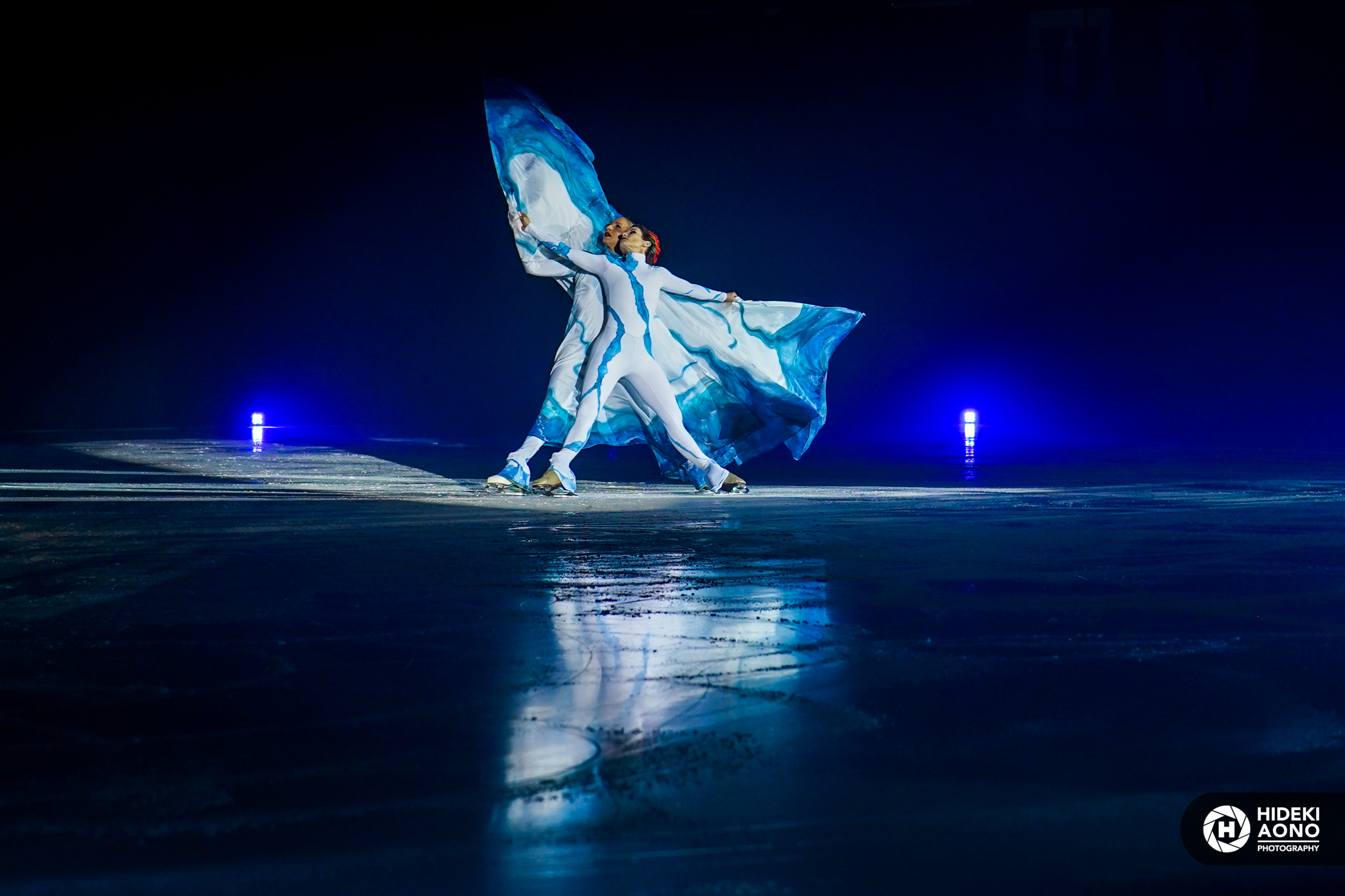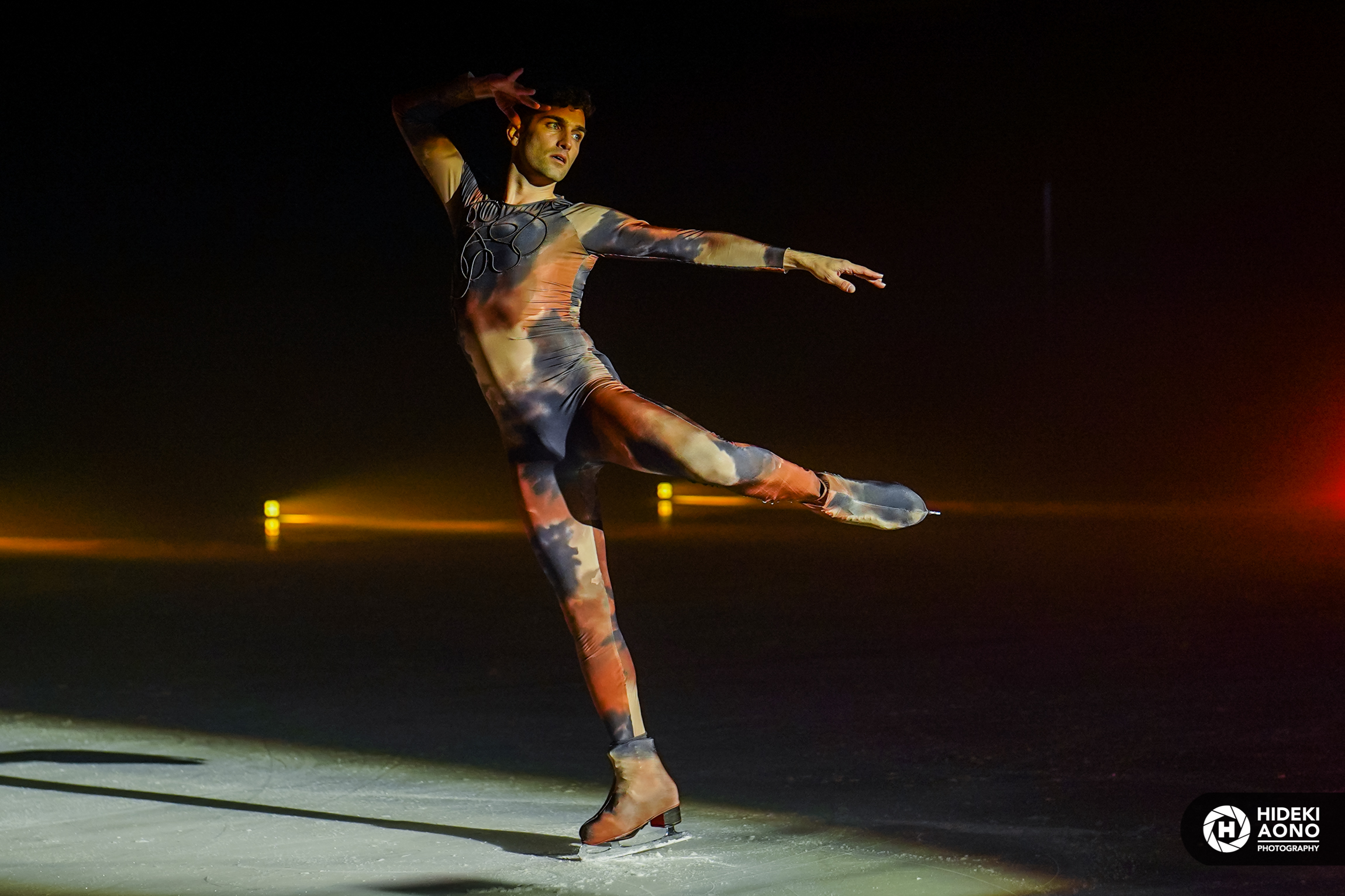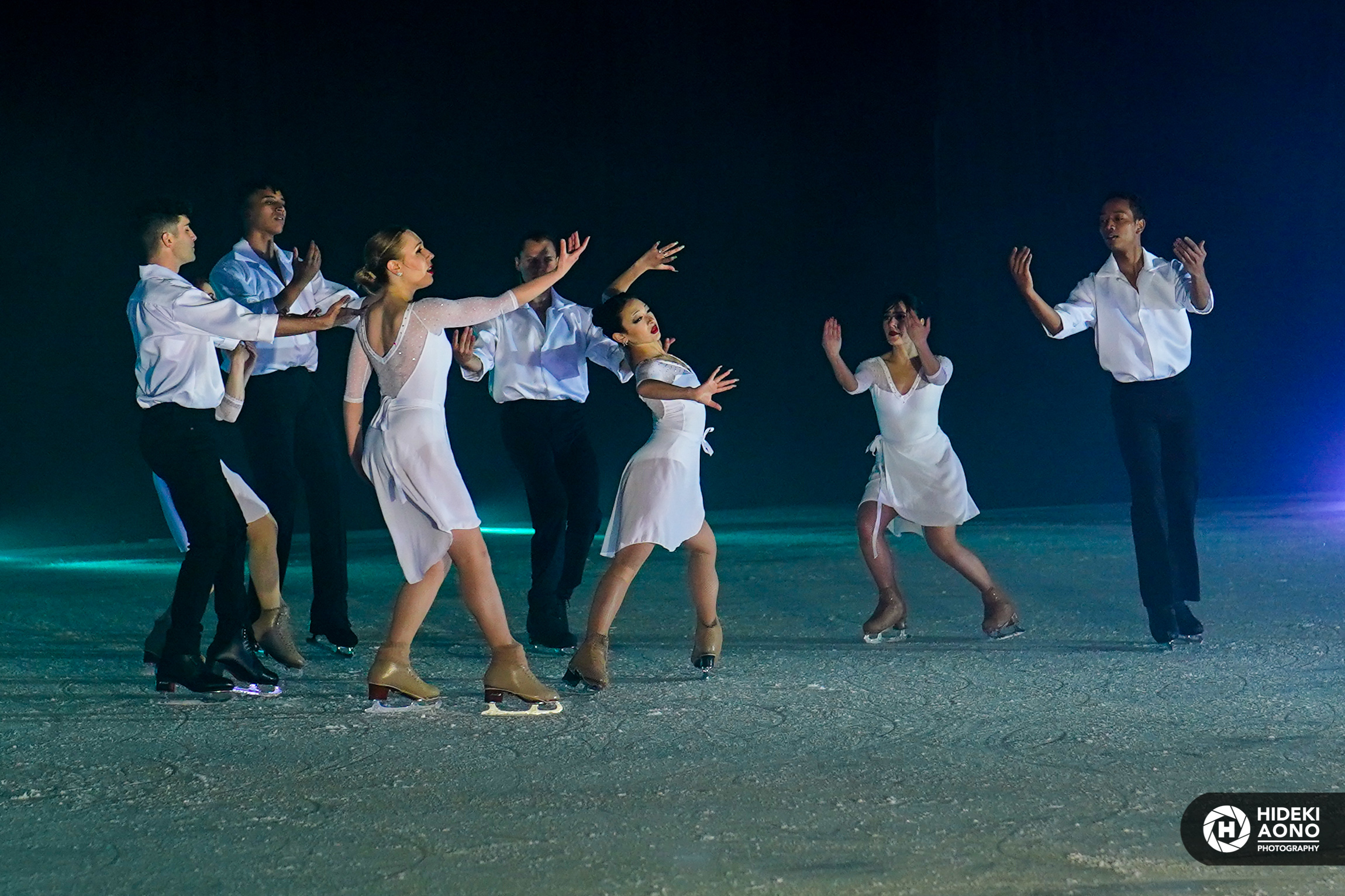 The Opening of The Rink at Rockefeller Center on November 21 and 22, from 5:00PM to 9:00 PM. ITNY provided two masked female ice dancers for pop-up interactive performances within the context of public skating sessions. Our dancers wore full-length white unitards with large LED-lighted wings, looking like angels bringing some light to these dark times. Rink managers at Tishman Speyer reviewed the performances as "extremely beautiful, touching, and well received." Attendance 1000

Late November through early December 2021, ITNY provided a skating Santa, elf, and the offical mascot of Rockefeller Rink "Roxy" characters at Rockefeller Center, from 1:00 PM to 5:00 PM. Santa was interactive while trying to stay socially distanced from the public. We also provided the Roxy Character for Rockefeller Center's Tree lighting ceremony.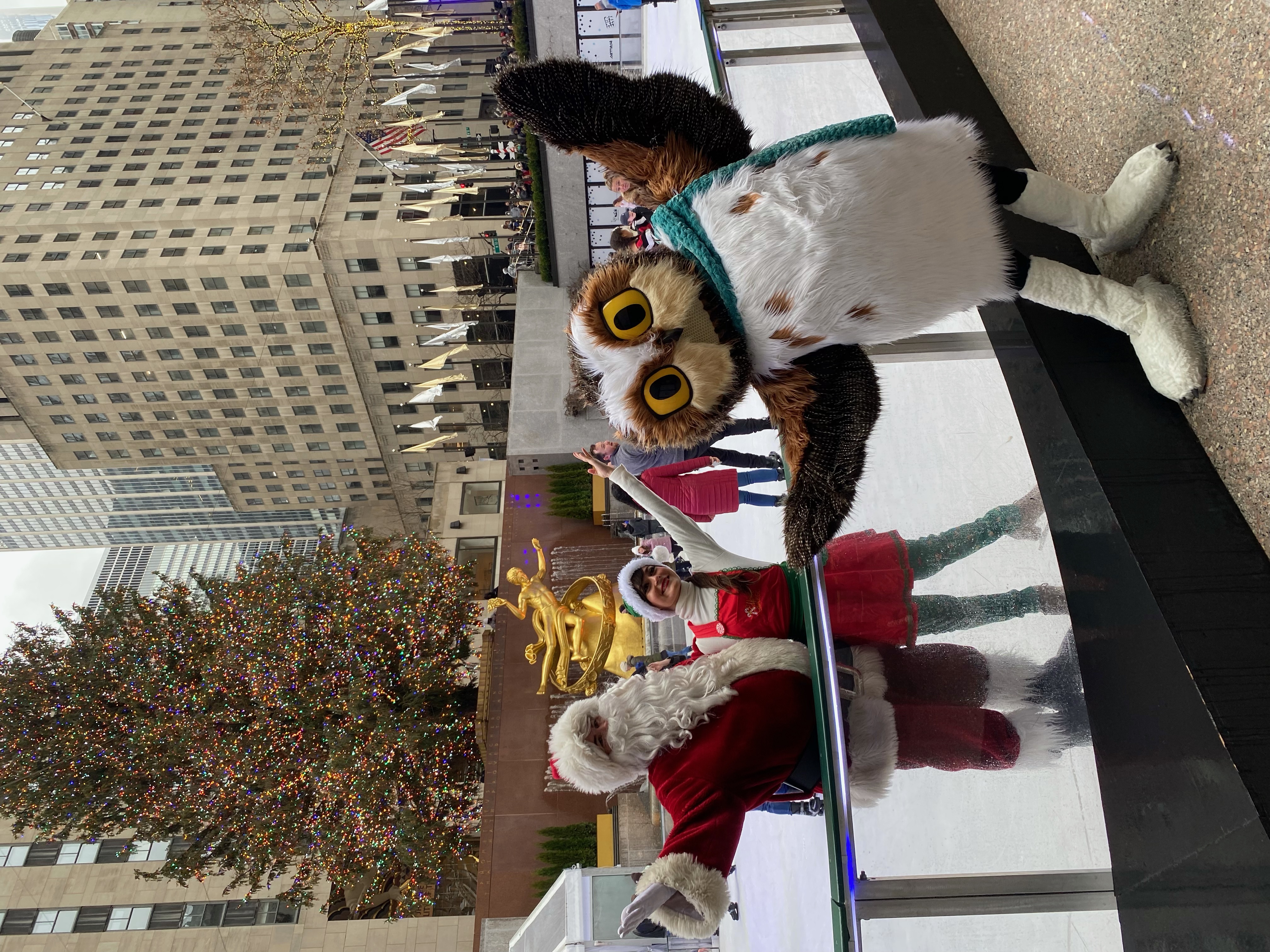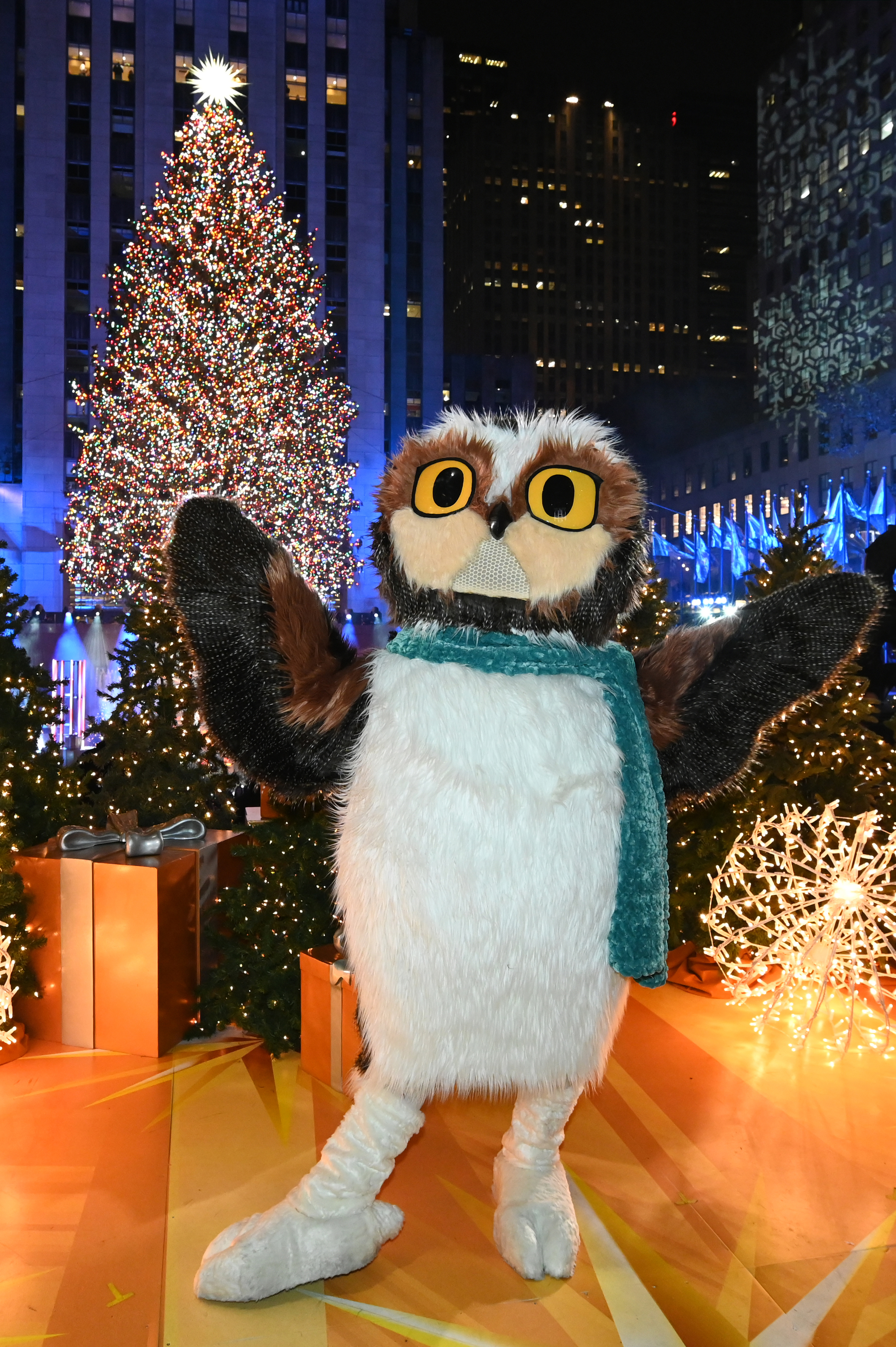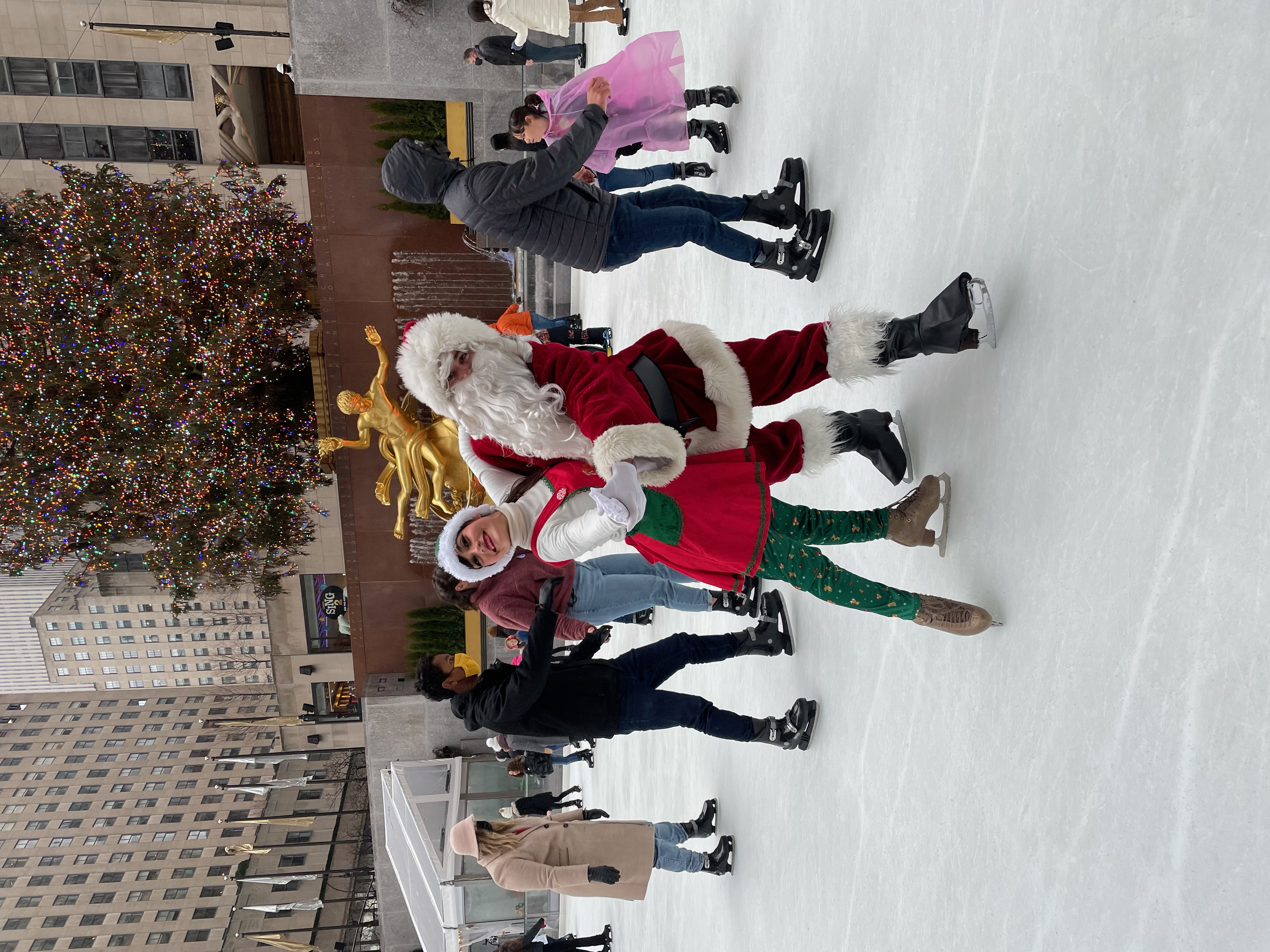 On New Year's Eve at Rockefeller Center , ITNY provided two ice dancers Val Levine and Stephanie Jill dressed in white with huge glittering wings.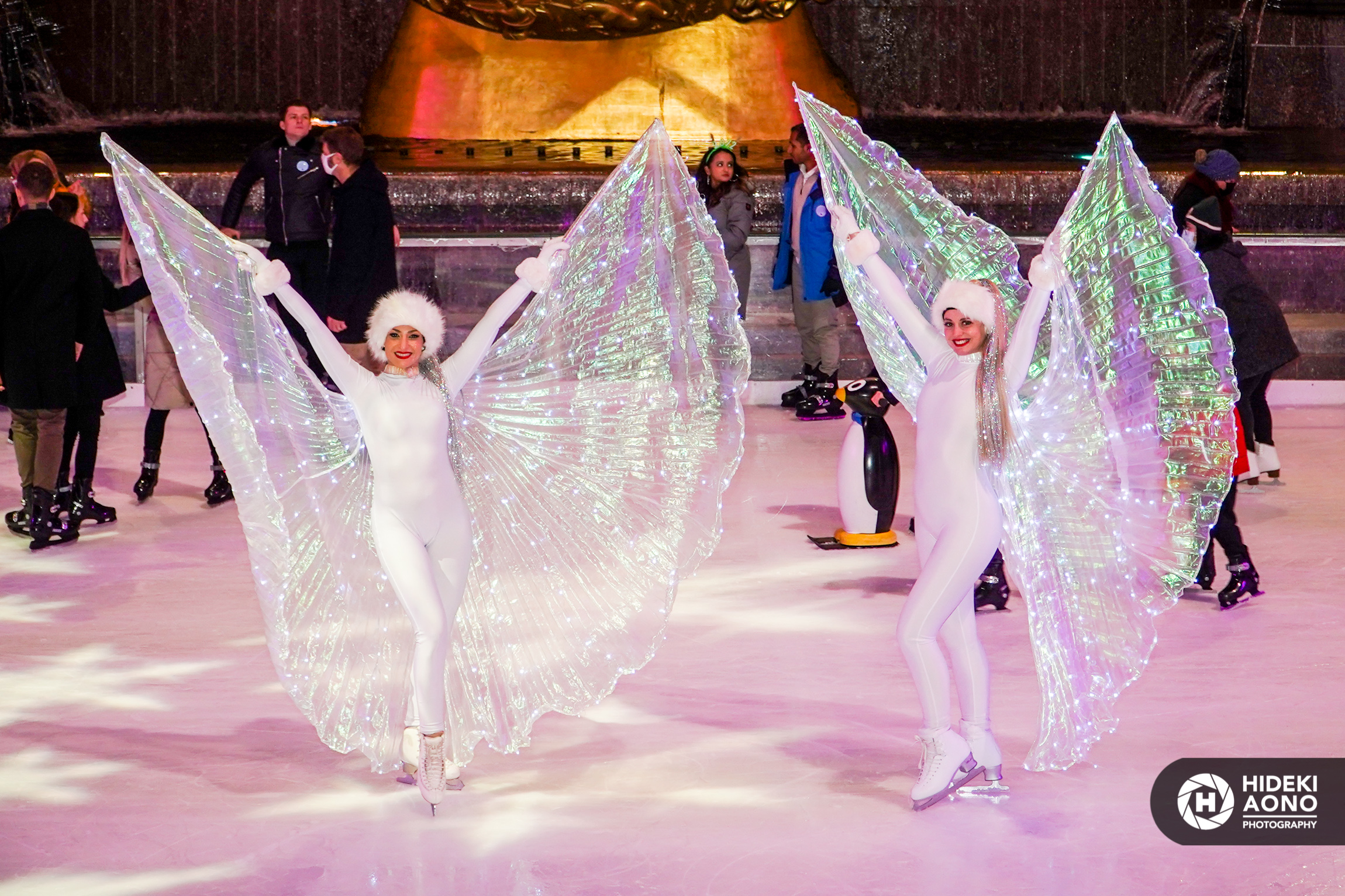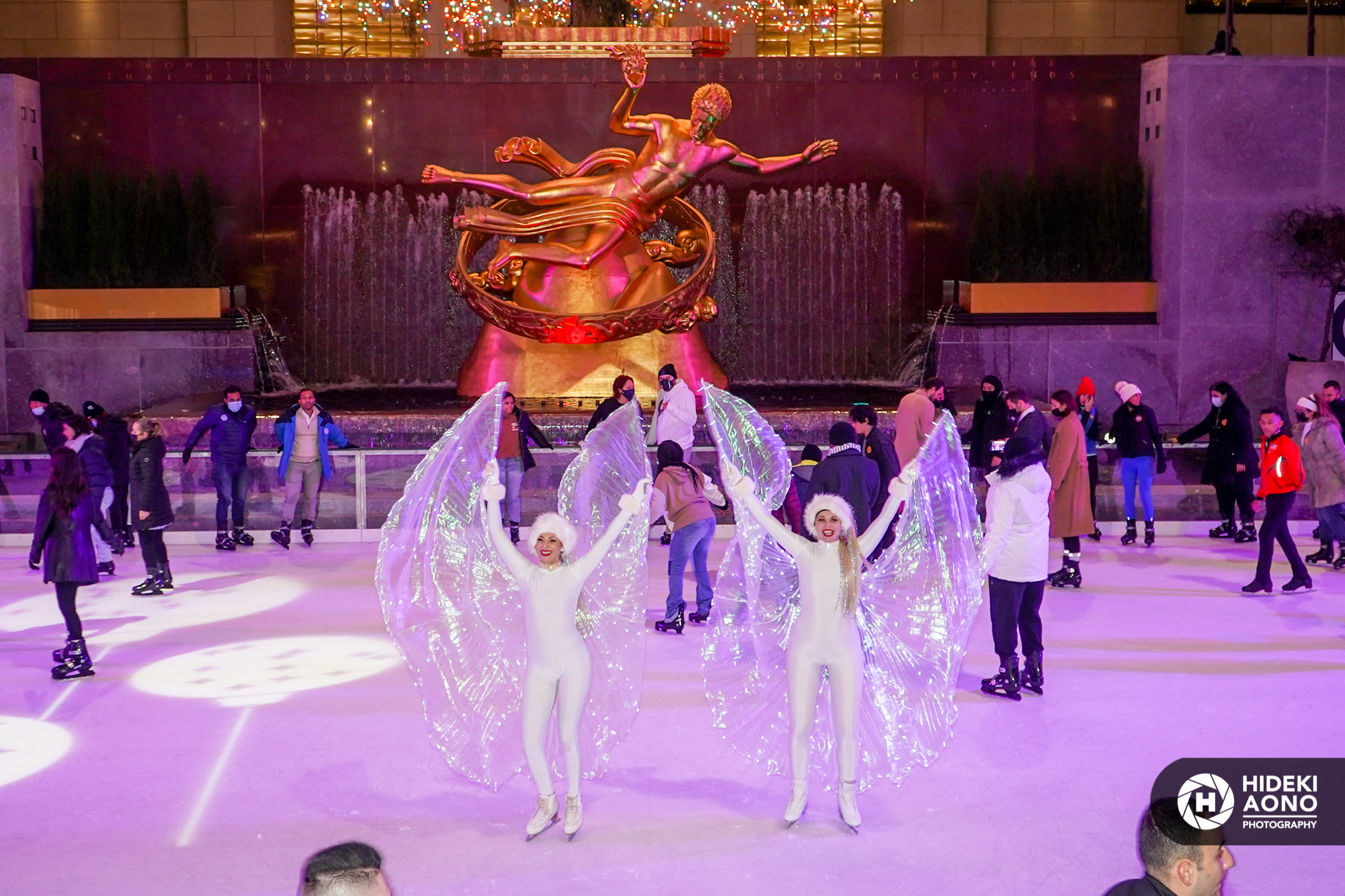 Ice Theatre of New York's performances are made possible in part by the New York State Council on the Arts with the support of Governor Andrew M. Cuomo and the New York State Legislature. ITNY is also supported by the New York City Department of Cultural Affairs, in partnership with the City Council, and NYC Council Member Mark Levine, and by Dance/NYC'S Coronavirus Dance Relief Fund.
Additionally, ITNY receives funding from Bloomberg Philanthropies, the Lisa McGraw Figure Skating Foundation, the Will Sears Foundation, and its generous private patrons.