Education & Outreach
When Moira North founded Ice Theatre of New York® in 1984, she was determined to focus on three principal activities: building a solid repertory of dance-on-ice, presenting public performances, and implementing educational and outreach programs. These latter programs are crucially important to the ITNY mission. They build new audiences and introduce the values of the athleticism and artistry of figure skating to young children and students. ITNY also has an apprentice program to train virtuosic young skaters in performance skating. Several apprentices who participated in these programs have joined the Company.
NEW WORKS AND YOUNG ARTISTS SERIES
The New Works and Young Artists Series, ITNY's signature educational program, is an initiative geared towards public school students from Harlem, Washington Heights, the South Bronx, Brooklyn and Queens. Programming takes place at Riverbank State Park in Harlem, the Lefrak Center at Lakeside in Prospect Park, Brooklyn and The World Ice Arena in Flushing, Queens.
In this annual Series dedicated to introducing new audiences of public school children to the beauty and joy of dacing on ice, our talented young apprentices, students themselves, will perform alongside our experienced professional ensemble and guest artists in free performances. ITNY engages the students in a free skating clinic after the performance taught by the Company teachers. In these programs, young students receive an introduction to a -winter- physical activity. Students also learn that ice skating is more than a competitive sport; they are introduced to the integration of athleticism and artistry necessary to make ice skating - especially as it is practiced and promoted by Ice Theatre of New York - exciting, beautiful, breathtaking, and passionate.

Schools must sign up ahead of time. Please contact the office at 212.929.5811 or email sarah@icetheatre.org & itny@icetheatre.org to sign up.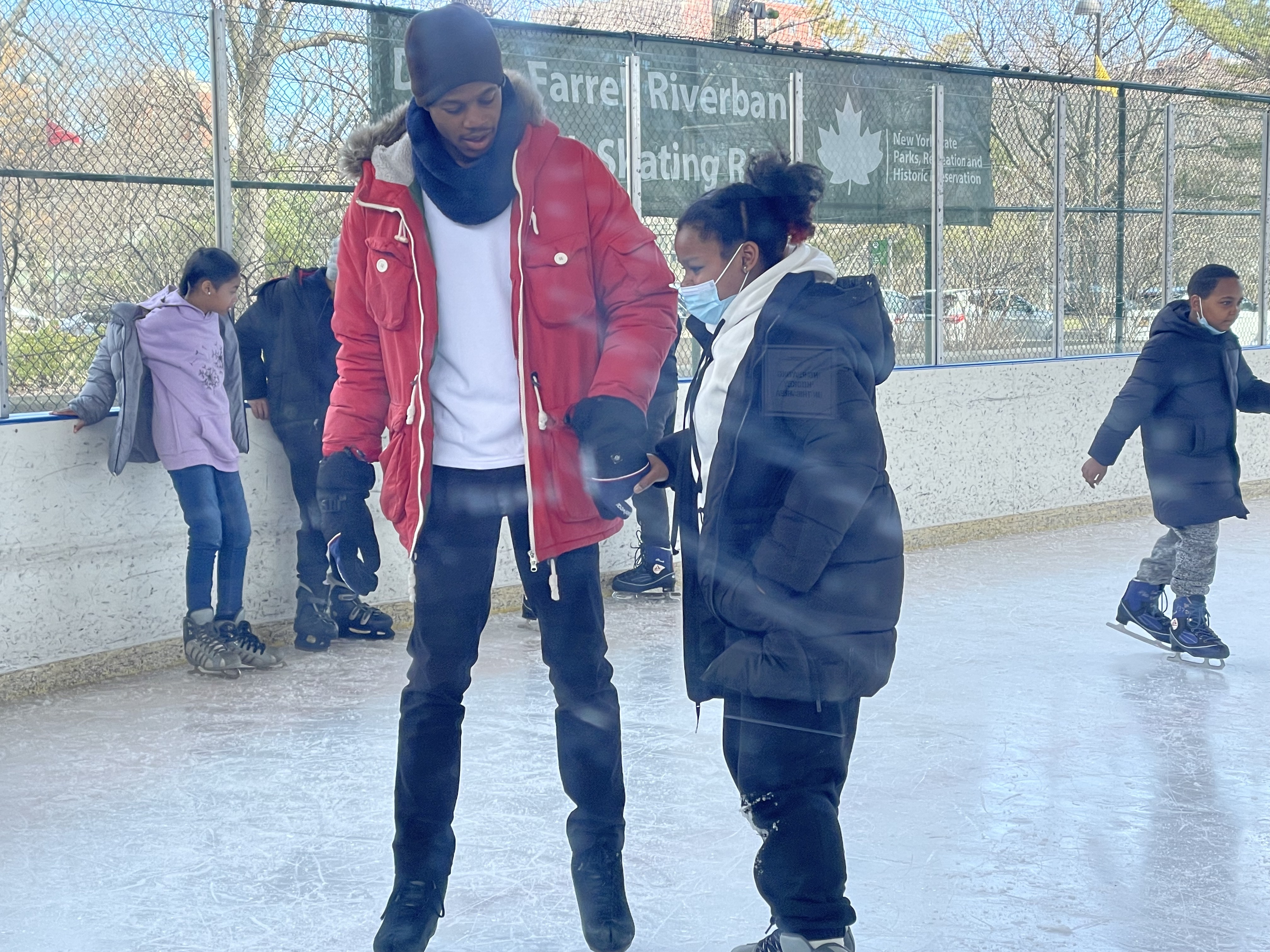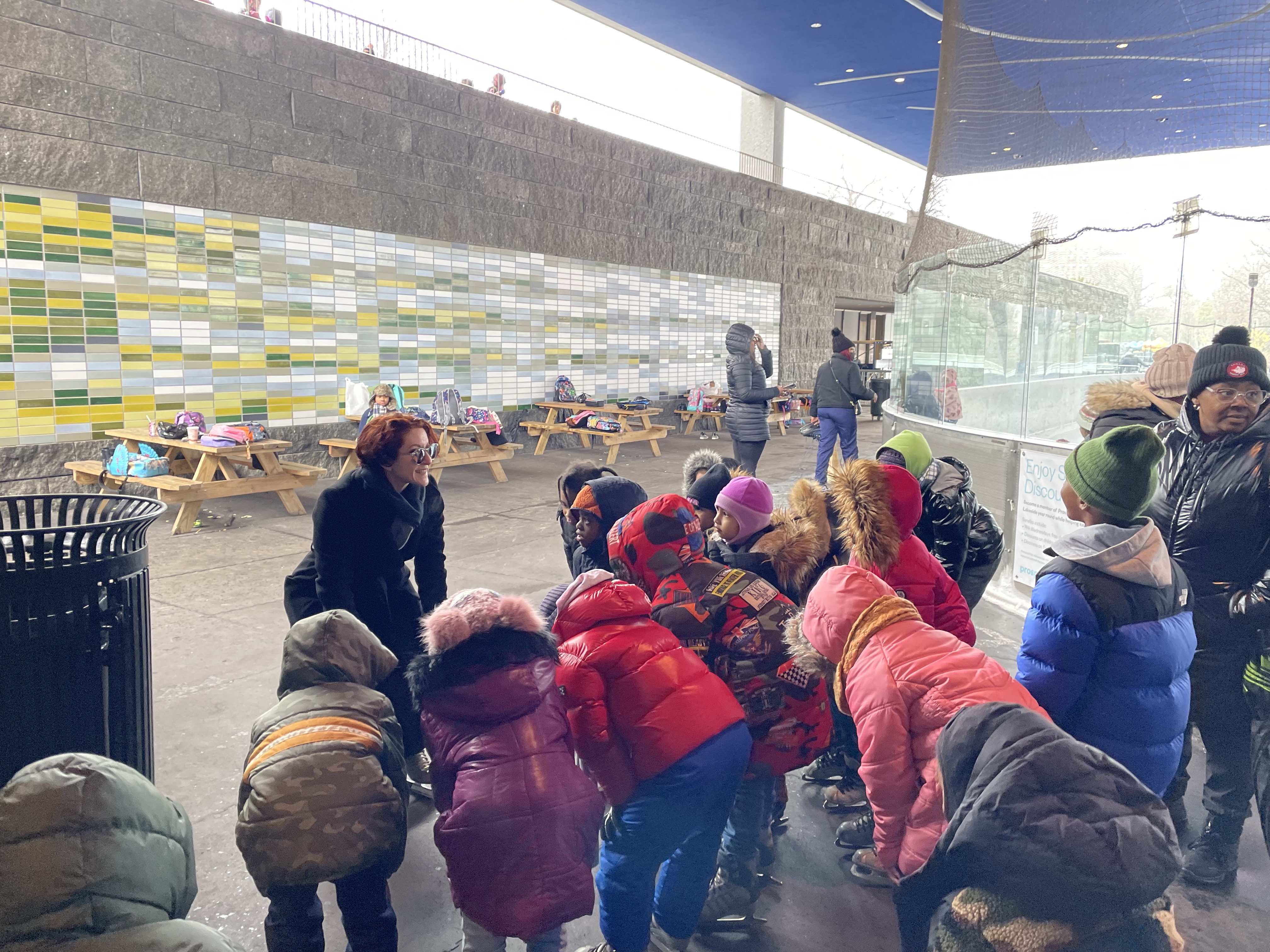 TESTIMONIALS
"Since 1984, Ice Theatre of New York has been dedicated to the development and promotion of figure skating as a performing art. Through community outreach, this organization enables New York City's Public school children to get out on the ice and learn to skate. The New Works and Young Artists Series is widely recognized as an innovative educational program that utilizes figure skating as an effective and empowering confidence-builder and teaching tool." - Governor Hochul
"Arts education inspires young people to explore their creativity and imagine new possibilities. For nearly four decades, ITNY has expanded access to the arts by offering figure skating lessons to local public school students from underserved communities. It also enriches our cultural sector through its performances featuring professional ice dancers and new works by gifted choreographers. I am grateful tocount this outstanding organization as an ally in my Administration's mission to increase opportunity for New Yorkers of all backgrounds..." - Mayor Adams
"Thank you so much Ice Theatre of New York for an amazing show and giving our students an opportunity to ice skate. It was an amazing show, an amazing experience and we look forward to doing it again." - Tyana Hale (P.S. 92 Adrian Hegeman Elementary School)
"Thank you so much to everyone at Ice Theatre and Riverbank for having our first graders be able to visit yesterday. They were really impressed and wowed by the performance and enjoyed getting on the ice afterwards. Again, thank you so much for the opportunity to visit and we look forward to seeing you next year!" - Andrew Melfi (Wellness Teacher, The School at Columbia University)
APPRENTICE PROGRAM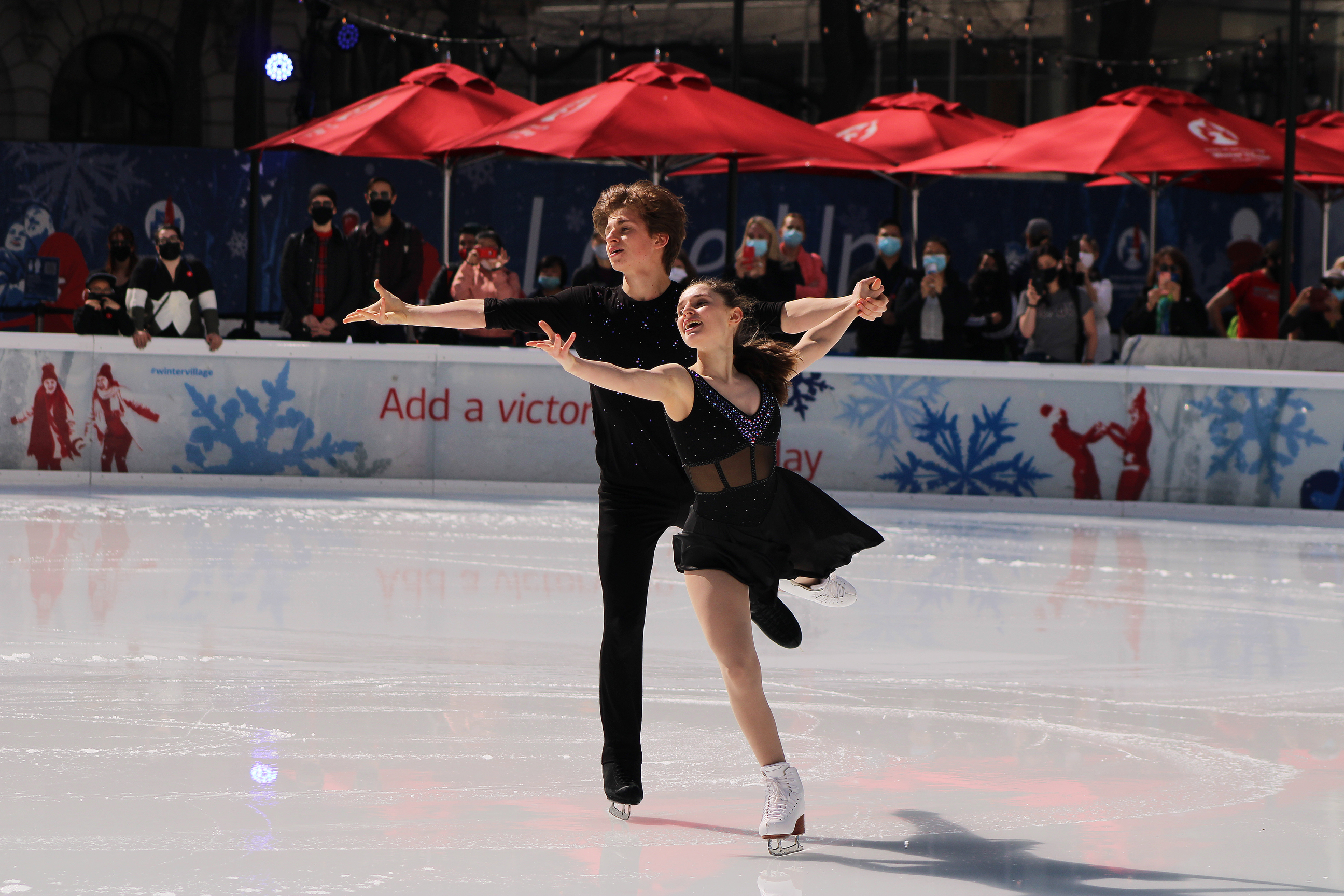 ITNY's educational efforts include internal development of the Company through the recruitment and training of apprentices. Ice Theatre of New York® includes its apprentices in Residencies and performance projects. Apprentices have the opportunity to study new repertory pieces, work with each other and with choreographers, learn from experienced professional skaters, and gain confidence from audience support and performing. This training program prepares apprentice skaters for a new, more mature level of performance.