Performers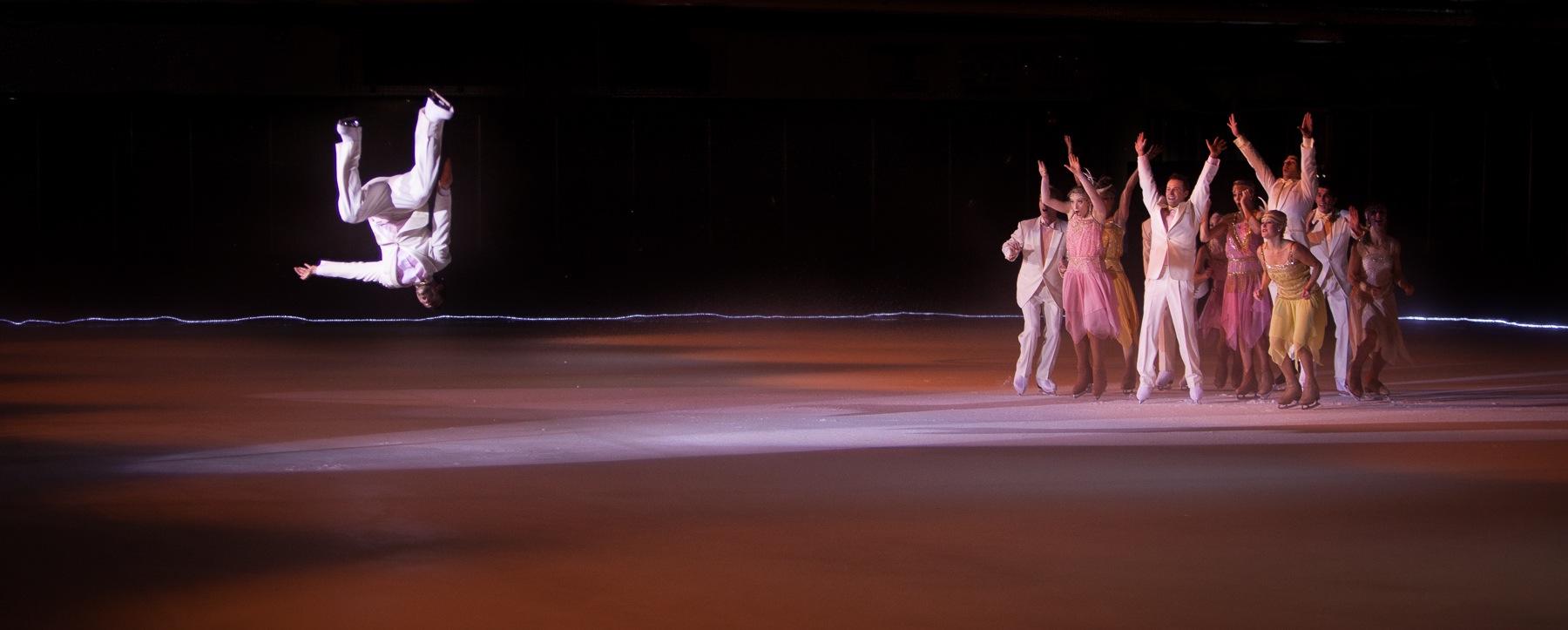 2012 Benefit Gala Performance - Photo by Norbert Schramm
2021-2022 Season Performers:
Ensemble Director: Elisa Angeli;
Performers: Armen Agaian, Danil Berdnikov, Collin Brubaker, Mauro Bruni, Angela Chiang, Sarah France, Jennifer Gruver, Ale Izquierdo, Valerie Levine, Sabrina Logren-Mann, Freddie Moore, Kseniya Ponomaryova, Andrew Saelee, Liz Schmidt, Aaron Singletary. Figures performer Kate Mangiardi.
Guest Performers: Emanuel Sandhu
Young Apprentices: US Ice Dance Silver Medalists Oona & Gage Brown
---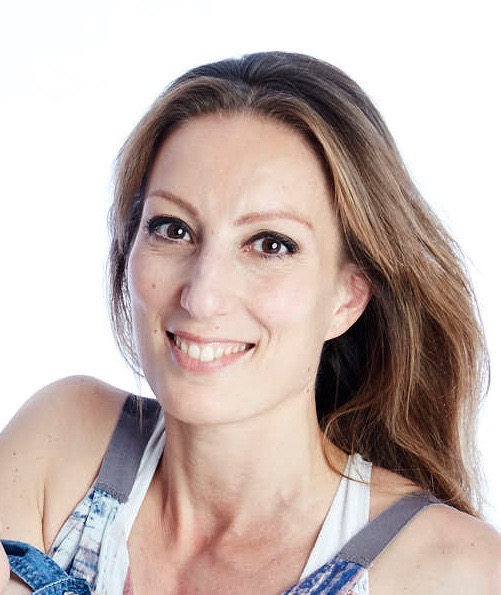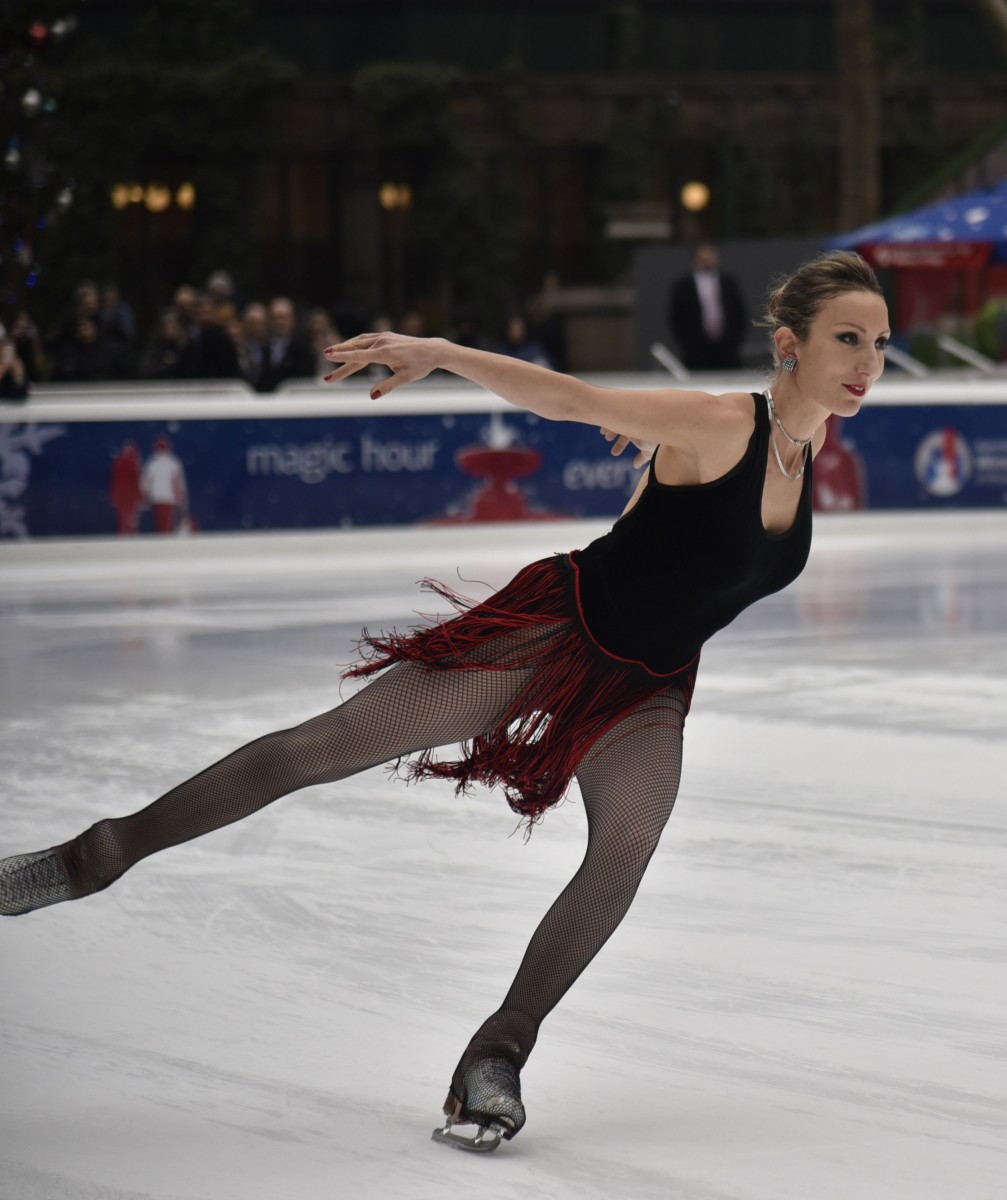 ELISA ANGELI
Ensemble Director
ELISA ANGELI joined ITNY in 2008, including on ITNY's 2008 Tour in France. Becoming the Ensemble Director in 2015, Elisa has choreographed numerous works for ITNY. Elisa is an Italian Champion ice dancer with recognition from the Italian Federation for Ice Skating, studied Ballet with Ludmilla Vlassova (Bolshoi) and Giovanna Franzosi in Milan; also with Christine Wright at the Gibney Dance Center. She studied Modern and Contemporary Dance at the Open Dance Center and at the Music, Art and Shows School, Milan and Aerial Silks at Streb, Circus Warehouse, and Trapeze School in New York. Elisa had several years of contortion and extreme flexibility classes with J. Noan and O. Karmansky. Her expertise as a circus arts specialist allows Elisa to bring a unique element of excitement when skating as a principal performer and aerialist with ITNY. In 2009, Elisa participated with ITNY at the première of Wintuk by Cirque du Soleil at Madison Square Garden. In Italy, she toured with Italian Champions on Ice, and Ghiaccio Spettacolo as an aerialist and performed in Munich with Spotlight Productions. Elisa has worked as an aerialist since 2014, with Cirque-tacular Entertainment, with which she performed in the show The Art of Circus in September 2016.
---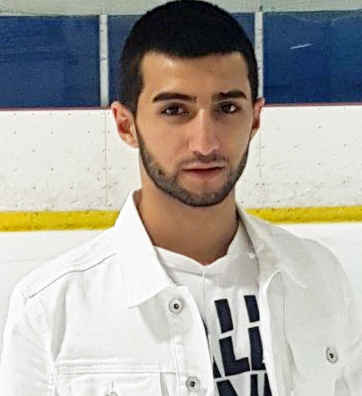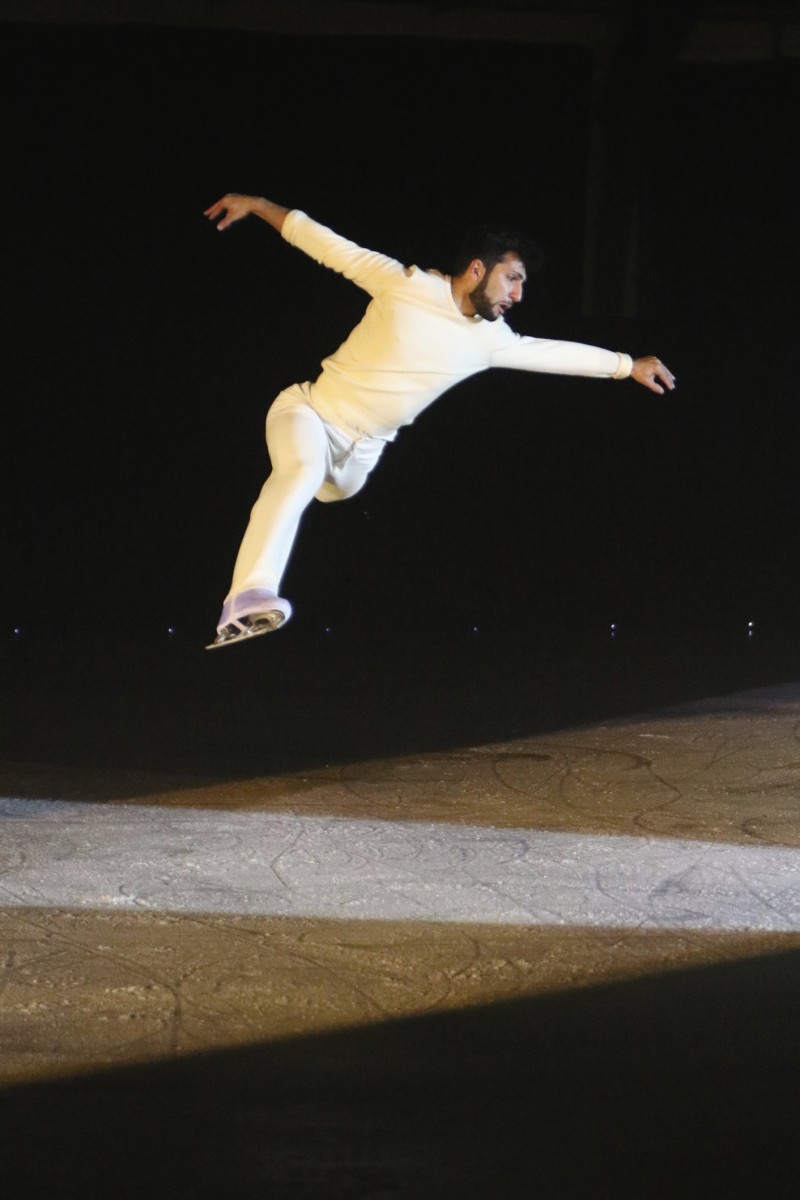 ARMEN AGAIAN
Performer
ARMEN AGAIAN joined Ice Theatre of New York® as an artist in 2018. He has been ice skating since 2002, developing into a five-time National Champion in his native country of Georgia, and participated in the Junior World Championships three times. He also participated in the 2013 Youth Olympic Games, the Junior Grand Prix (2012-2015) and the 2016 European Championships. When not performing, Armen works as a skating coach in New York.
---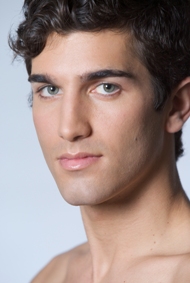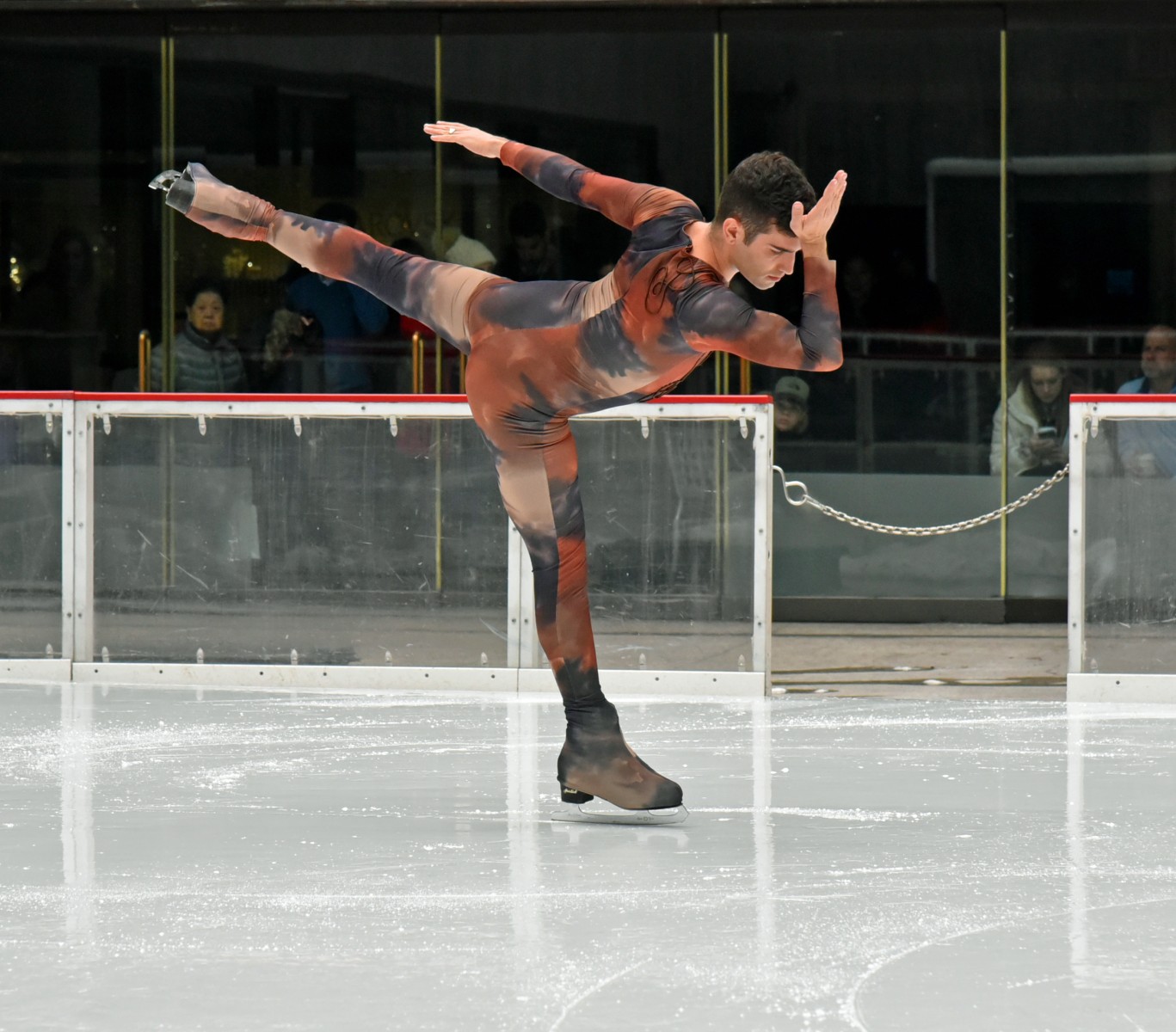 MAURO BRUNI
Performer
MAURO BRUNI, MBA, BFA, first performed with ITNY in 2014. A leader in the professional figure skating community, Mauro works as an ice performer, as well as a coach, choreographer, and show director. He has taught students in the USA, Mexico, Britain, Sweden, the Netherlands, Germany, France, and Austria. Credits include: Ice Theatre of London creator and founder; House of Mauro creator and founder; Navesink Country Club Artistic Director; lead performer in numerous ice skating productions globally most notably: Holiday on Ice -- star performer between 2007-2018; show director and choreographer for productions in Europe, North America and internationally; head choreographer at the Trelleborgskonståkningsklubb in Trelleborg, Sweden 2016-17. Awards include: US Professional Championships Groundbreaker award; Moins5 choreography award in Monéteau, France; ProSkaters Virtual Skateoff champion. Mauro has been recognized as an AIT certified choreographer PSA rated free skating coach and choreographer, and national and international competitor for Team USA from 1995-2005. @maurojbruni
---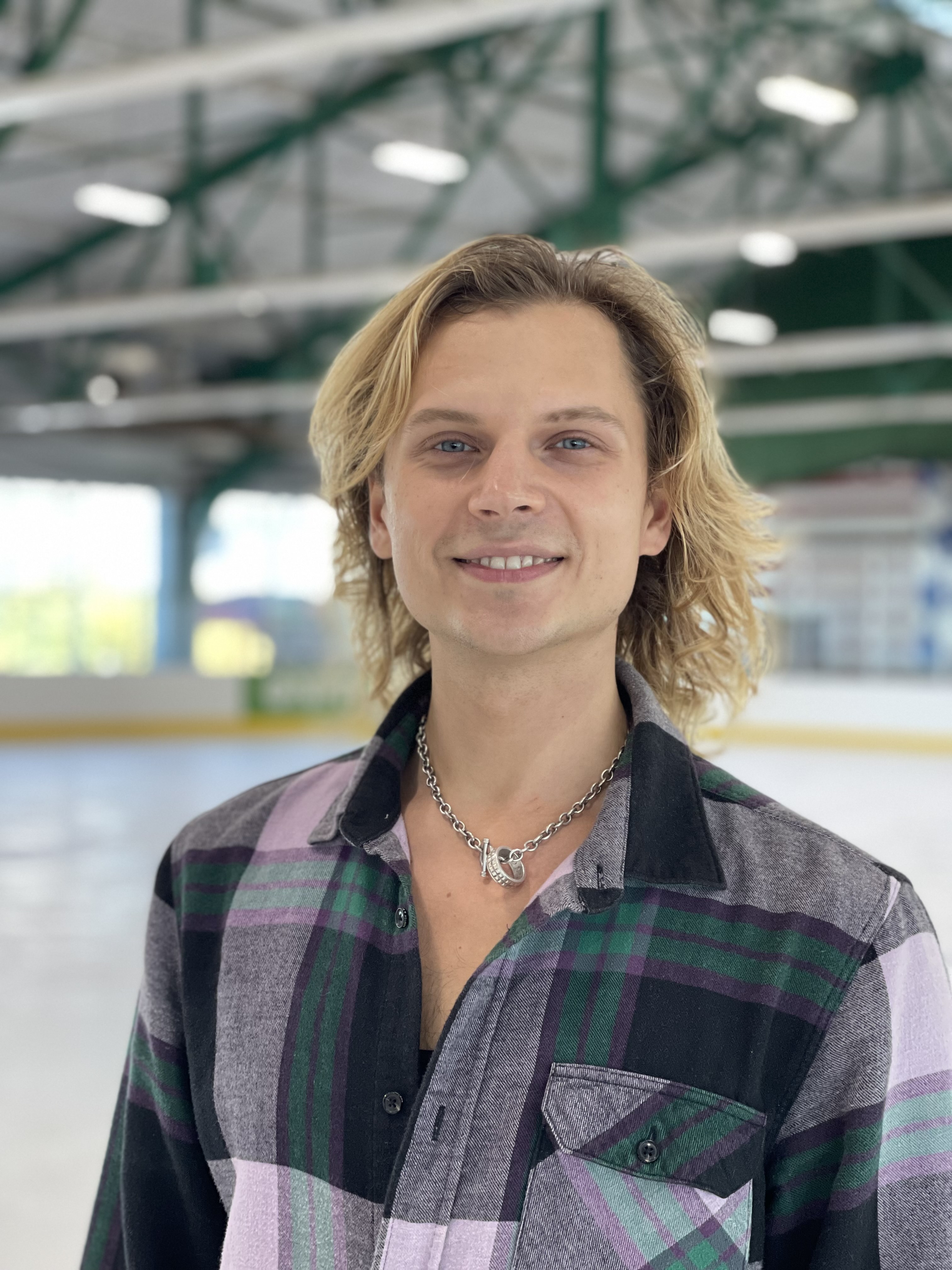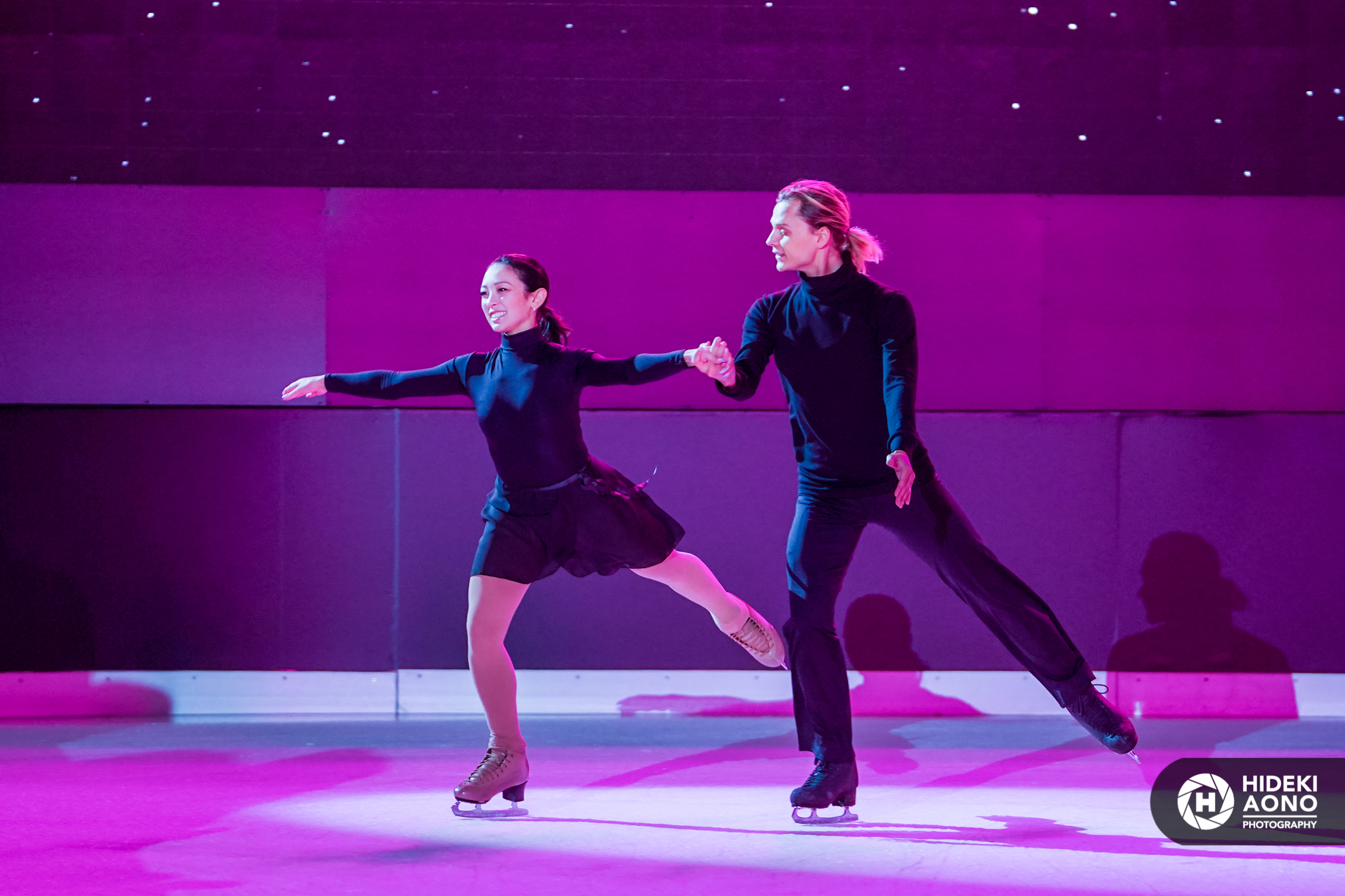 DANIL BERDNIKOV
Performer
DANIL BERDNIKOV hails from the city of Samara, Russia, from which he competed as part of the junior national team as well as across his vast native land through high school. He then moved to Moscow both to continue his education and to join Stage Entertainment Russia to begin performing as a skater. Performing for an audience allowed Danil to fall in love with skating in a new way and his career has blossomed over eight years with Willy Bietak Productions and Wheeler Productions in the United States, Stageworks Worldwide Production in the UK and Holiday on Ice Productions and Dynamic Shows Entertainment in the EU. ITNY welcomes Danil as an artist, grateful to his parents, coaches, choreographers, and the fellow skaters who have supported him along the way.
---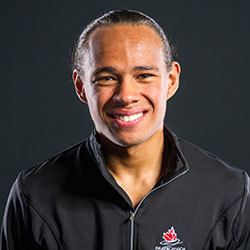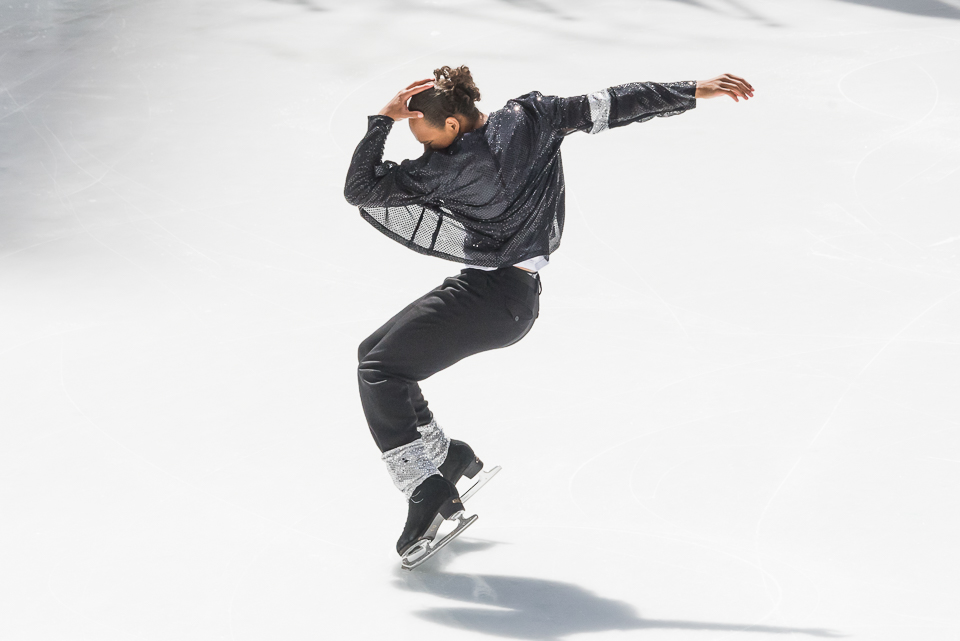 ELLADJ BALDÉ
Guest Performer
ELLADJ BALDE is a Canadian former competitive figure skater. His mother is from Russia and his dad is from Guinea. He was born in Moscow and immigrated to Montreal at 2 years old. He was on the National Team for Canada for over a decade skating competitively. He speaks three languages fluently: English, French and Russian. Elladj Baldé is a frequent guest performer with ITNY.
Prior to COVID he was doing guest performances on tours all over the world, including Spain, Japan, Switzerland, Korea, and Russia. He is in-demand as a show skater and it has kept him very busy since his retirement from competitive figure skating. While unable to travel due to COVID, he decided to focus on his activism and recently started a non-profit organization called the Figure Skating Diversity and Inclusion Alliance. The organization is dedicated to increasing representation and accessibility to the BIPOC community through many exciting initiatives. While it has been a lot of work, he is very excited about the process they have been making. He has recently started a relationship with the Hockey Diversity Alliance, run by Kim Aliu and Evander Kane, and many other top NHL players.
Balde has had multiple videos go viral on TikTok and Instagram with upwards of 13 million views. These videos have been reposted by the likes of Jada Pinkett Smith, Jennifer Aniston, Complex Magazine, Jesse Reyez, Sony Music, Saweetie, Dan Levy, and many more.
Balde's goal is to make figure skating cool again and bring it back into the mainstream culture. He wants to inspire young boys to pursue their passion and not be afraid to tap into their artistic and emotional side. He wants young BIPOC skaters to see him and feel like there is a place for them in this sport. Lastly, he wants to show all figure skaters that beyond the competitions, this sport is an art form that anyone can use to express oneself.
---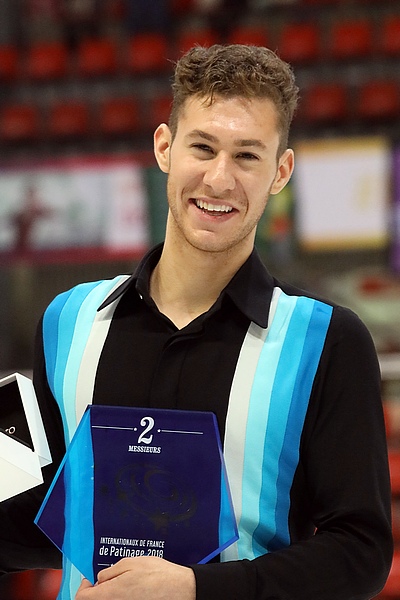 JASON BROWN
Host of "Pivoting Through The Pandemic" Streaming Broadcast
Jason Lawrence Brown, the 2015 U.S. national champion, has been a seven-time medalist on the Grand Prix circuit and a two-time Four Continents medalist (2020 silver, 2018 bronze). Jason won a bronze medal in the team event at the 2014 Winter Olympics in Sochi, becoming one of the youngest male figure skating Olympic medalists. Known as one of the world's most artistic skaters, some of Jason's programs have become iconic, including his Irish step dance free program and his 2021 short program to the music of Nina Simone with choreography by Rohene Ward.
---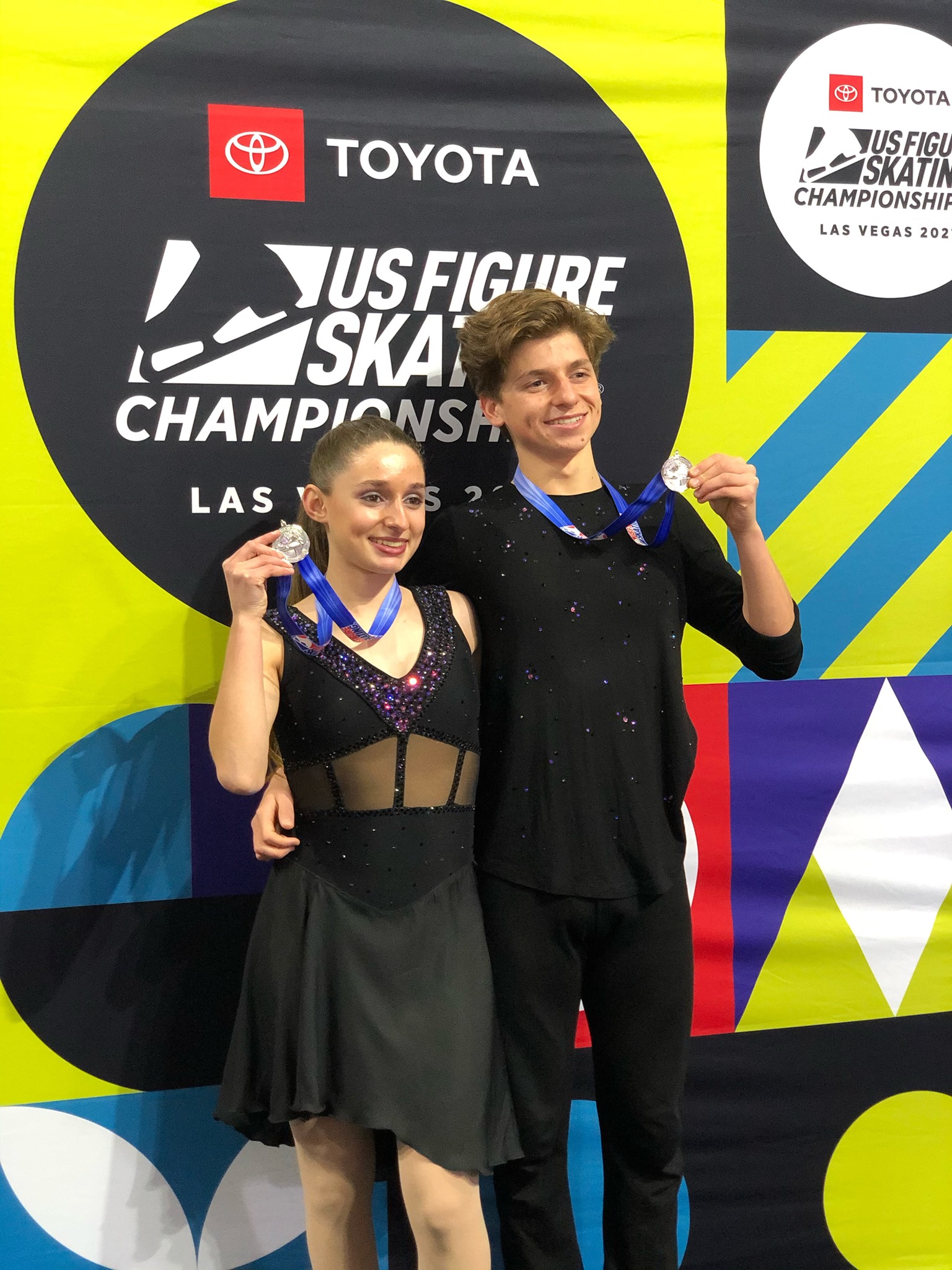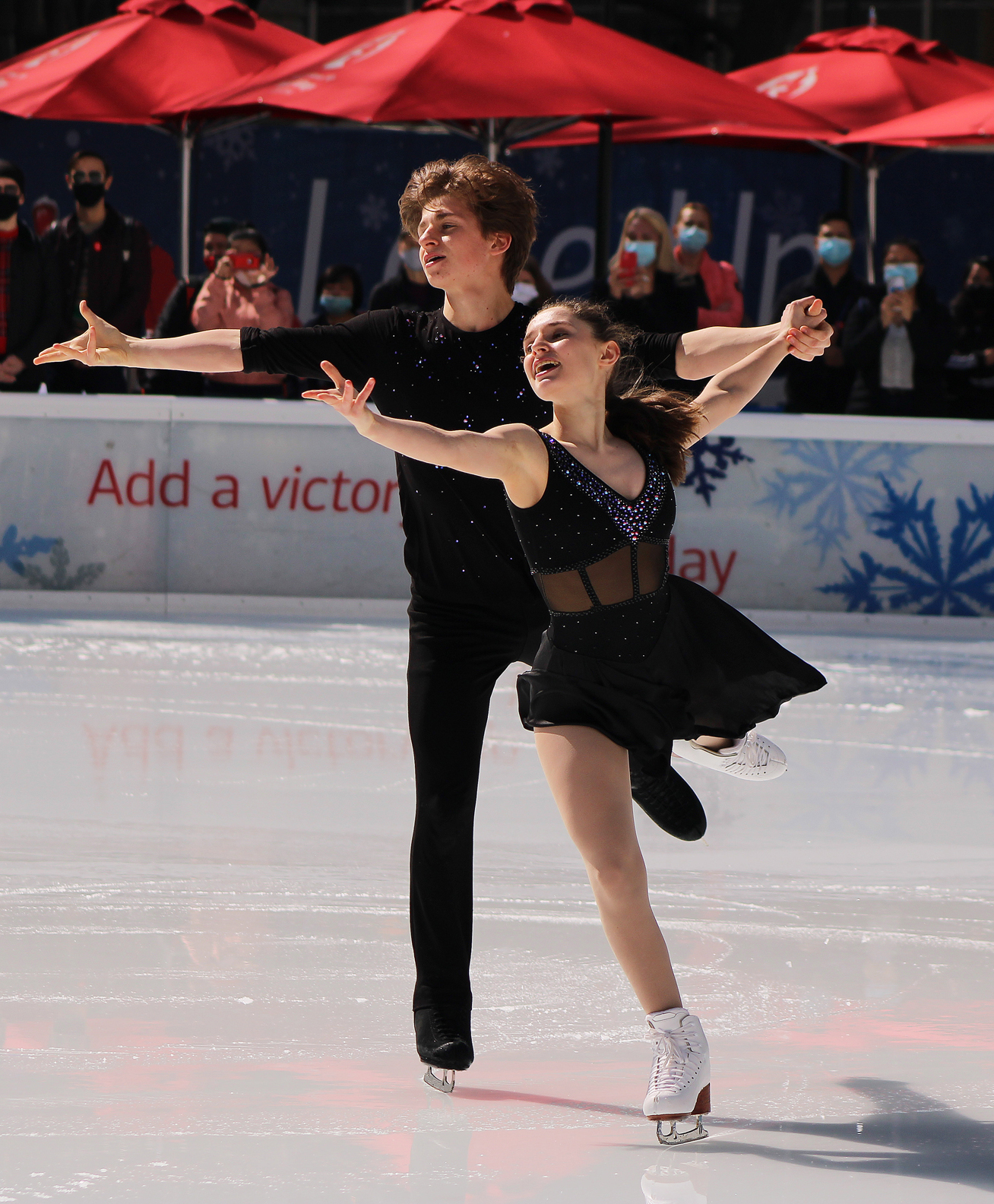 OONA & GAGE BROWN
Young Apprentices
OONA & GAGE BROWN, have just been crowned World Junior Ice Dance Champions representing Team USA at the 2022 World Junior Figure Skating Championships in Tallinn, Estonia, after winning silver medals at the 2021 U.S. Junior National Ice Dance Championships. A sister and brother ice dance team from Long Island, NY, they have been skating together for six years in numerous international competitions; performing regularly with Ice Theatre of New York® all that time, while training with coaches Inese Bucevica and ITNY choreographer Joel Dear for over two years. They've recently worked with On Ice Perspectives at beautiful Bryant Park Ice Rink and received much love and recognition for the resulting video of their Metallica Free Dance, which has gone viral.
---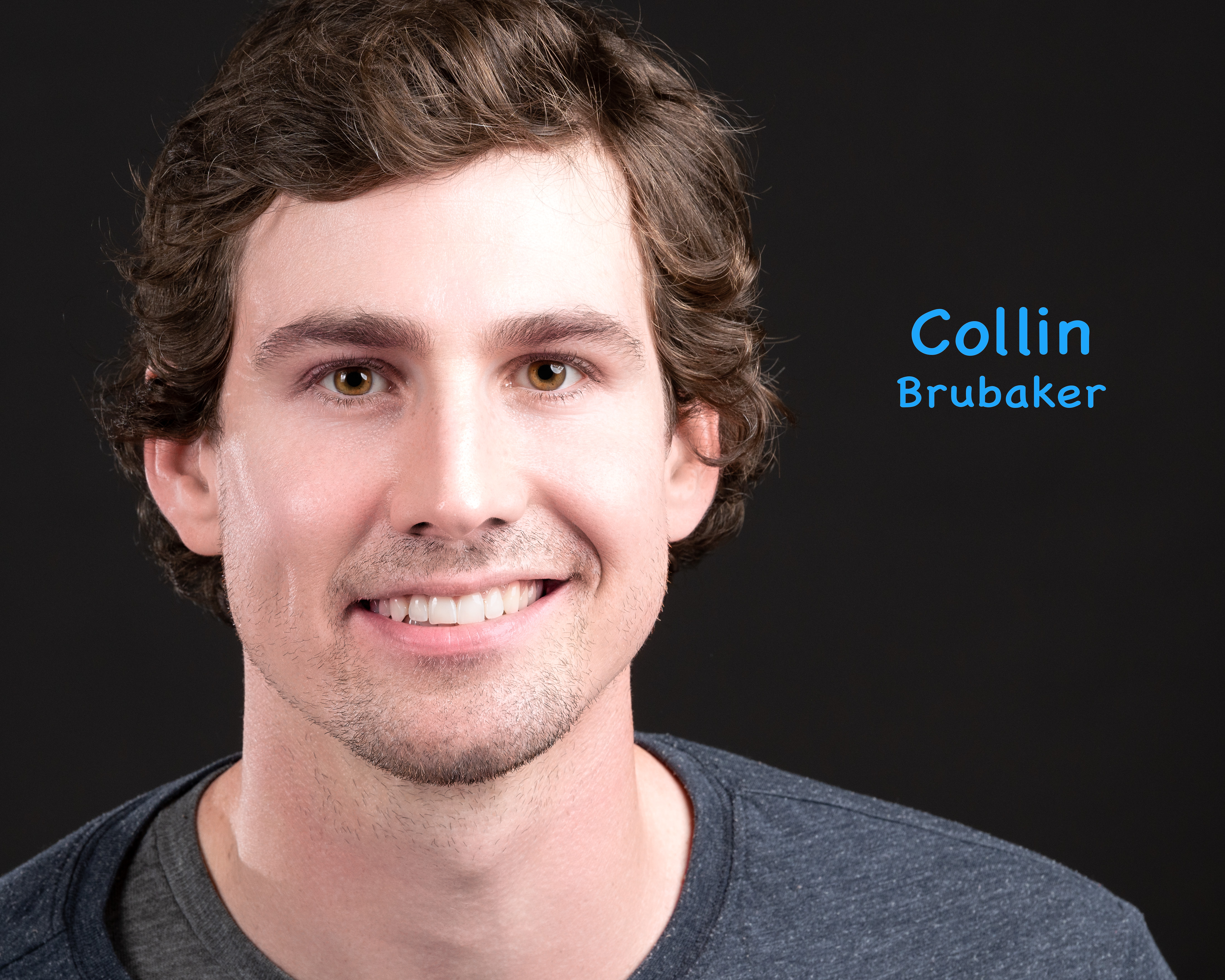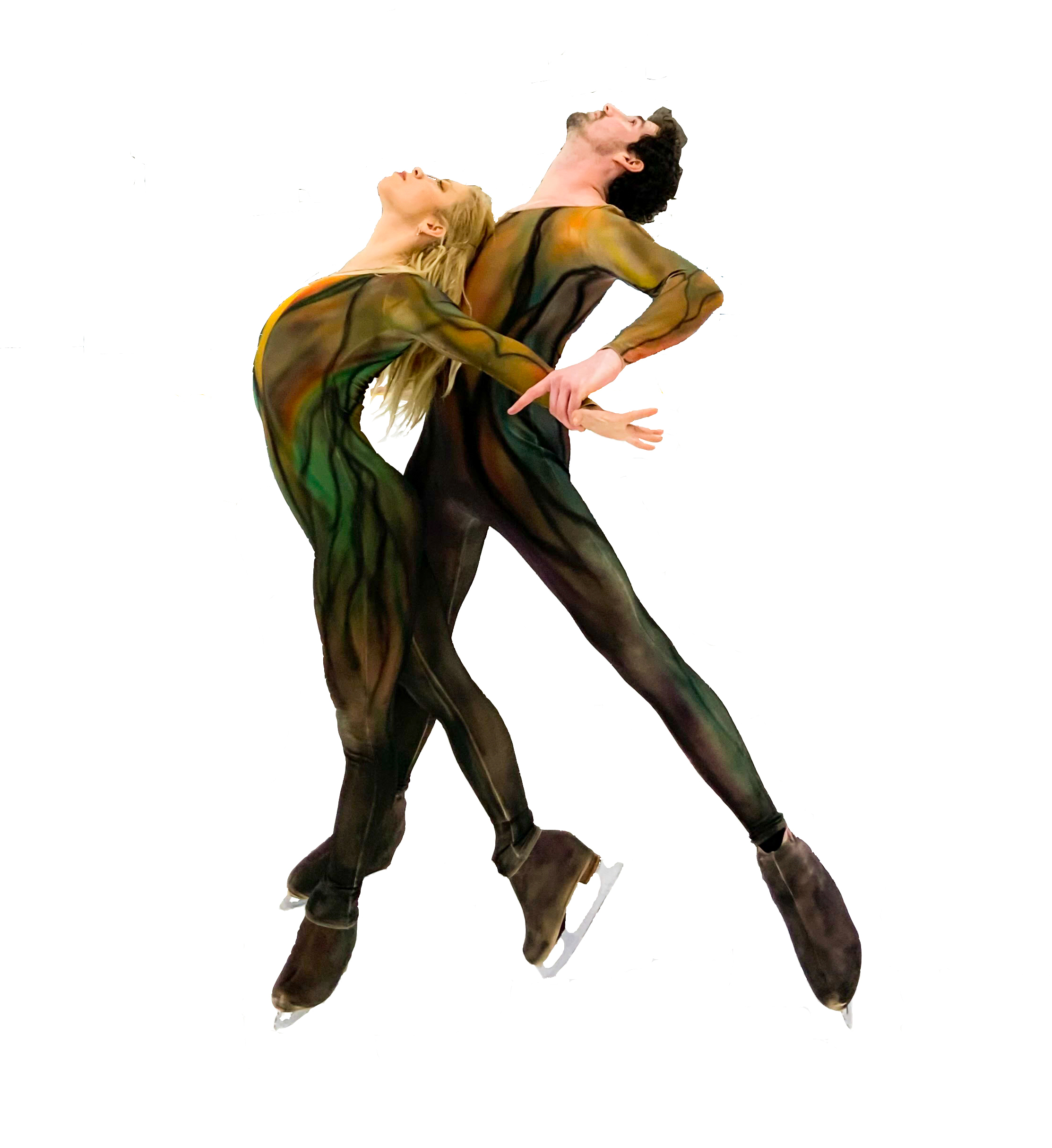 COLLIN BRUBAKER
Performer
COLLIN BRUBAKER hails from Chicago, Illinois, and made his ITNY debut at Rockefeller Center March 8, 2022. He started skating at the age of six, following in the footsteps of his older siblings. A former team USA member, Collin has a US National Junior Silver Medal under his belt and represented the USA in ISU Junior World Championships, ISU Grand Prix Skate Canada, and other international competitions. After finishing his competitive career, he completed his degree in Finance & Communications at Eastern Michigan University
---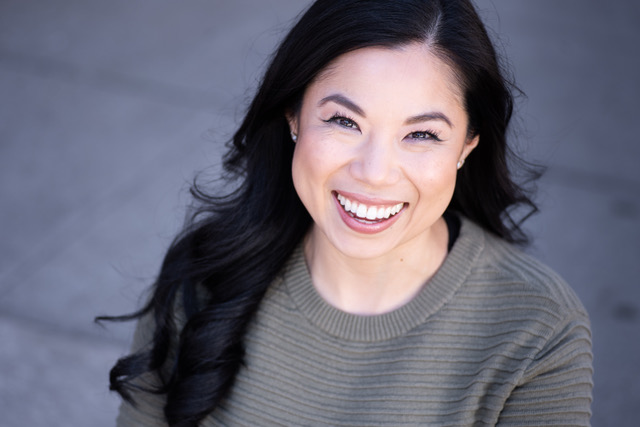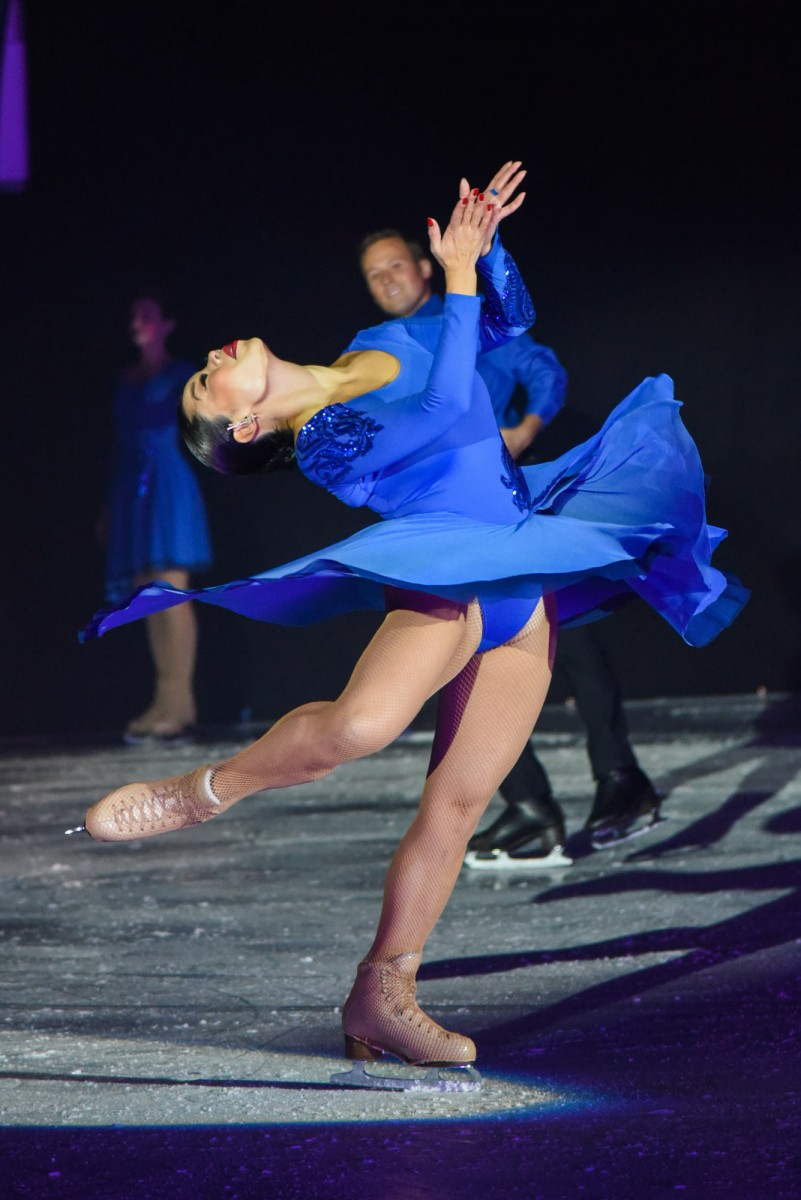 ANGELA CHIANG
Performer
ANGELA CHIANG credits her accomplishments in skating to her mother's and grandmother's encouragement. Both dreamt of becoming graceful figure skaters and Angela has found skating with ITNY, which she joined as a young apprentice, to be truly instrumental in developing her artistry. Her passion for figure skating started as soon as she stepped on the ice at age four in her native New Jersey. A USFS double gold medalist and graduate of NYU with a B.A. in Journalism and Metropolitan Studies, Angela went on from her competitive career to work as an instructor for Figure Skating in Harlem, a member of the NHL New York Rangers City Skaters squad, House of Mauro performer and a beloved coach at Chelsea Piers over the past 18 years. A full-fledged cast member on and off with ITNY since 2003, she feels thrilled to perform with the cast this season!
---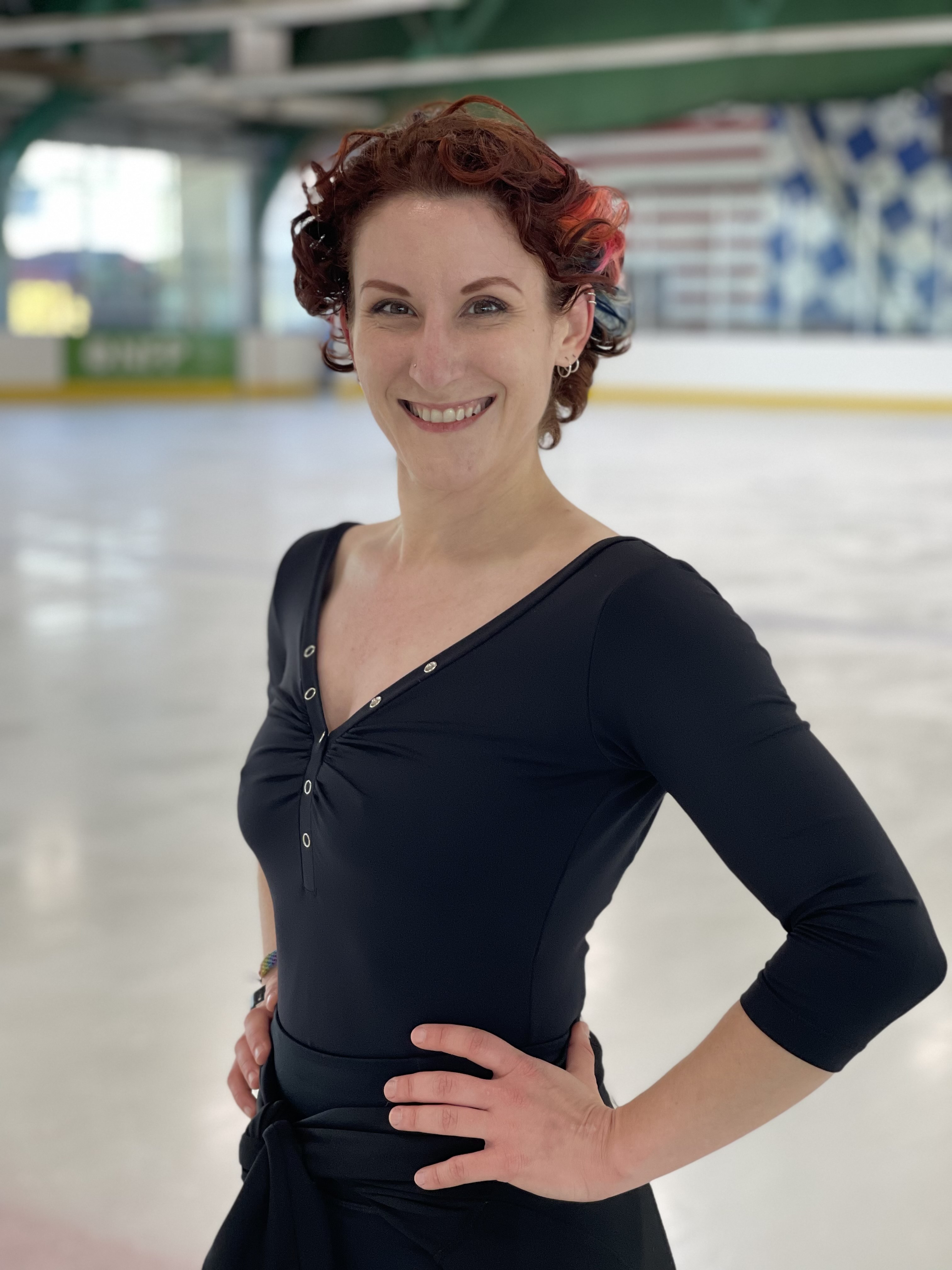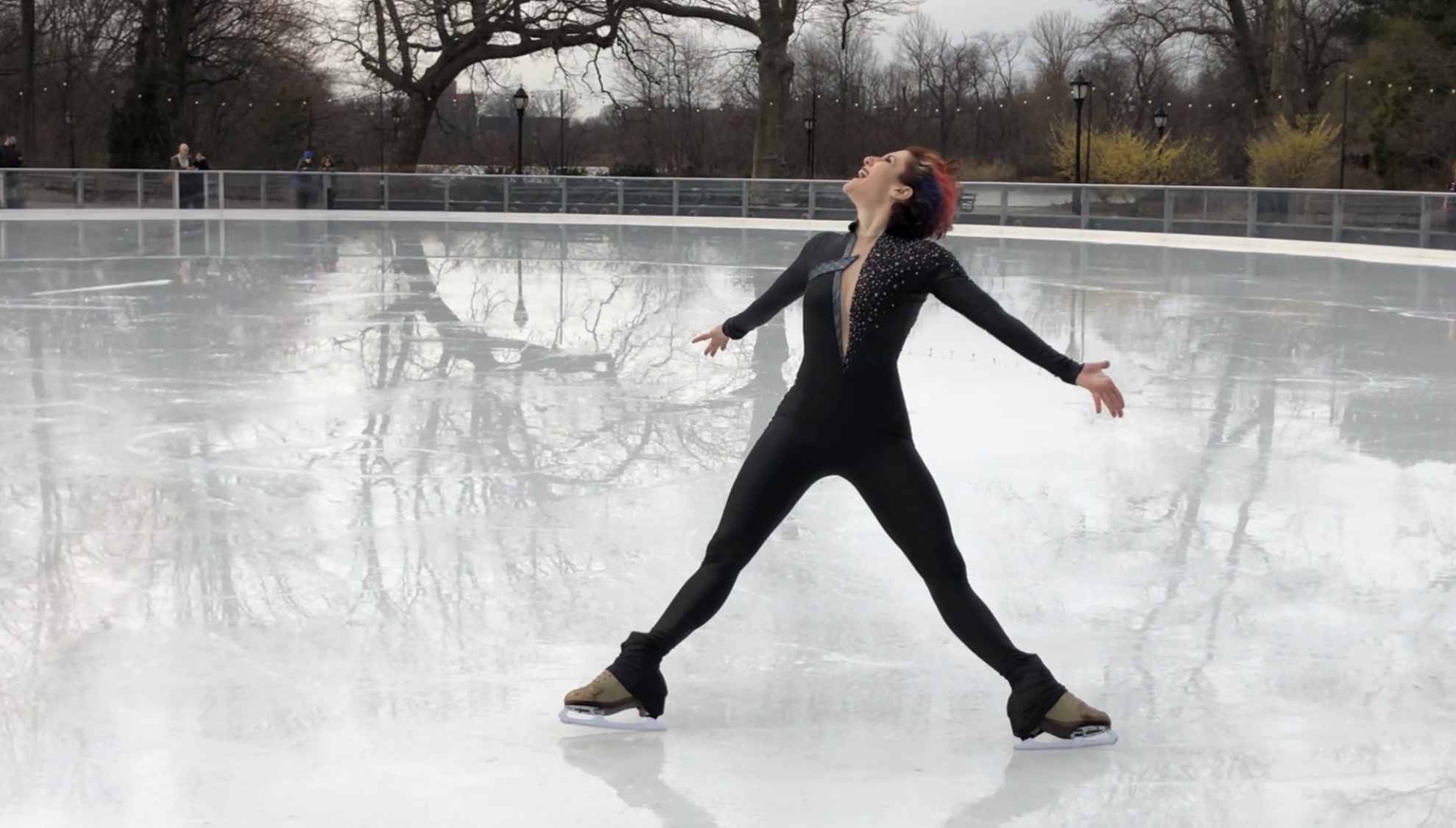 SARAH FRANCE
Performer
SARAH FRANCE, U.S. Figure Skating triple gold medalist, national ice dance competitor and six-time US Open Professional Figure Skating Championships competitor, realized one of her childhood inspirations when she joined ITNY in the spring of 2019. Before taking the ice, she explored her love of movement, studying ballet and eventually performing professionally in modern dance and several other disciplines as well as skating and teaching. Sarah has been an ice dance coach and choreographer since 1998, working with Regional, Sectional, National and International competitors across all skating disciplines at Shattuck St. Mary's in Minnesota, where she remains faculty-member-at-large. She also serves as Director of Skating at City Ice Pavilion in Long Island City. A native of Pittsburgh, PA, Sarah now resides in New York City.
---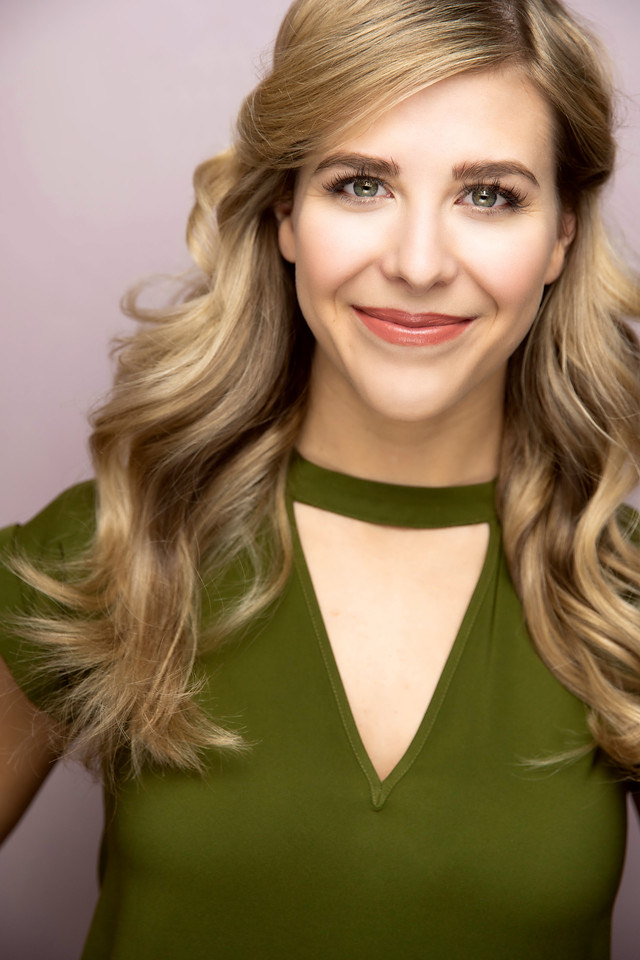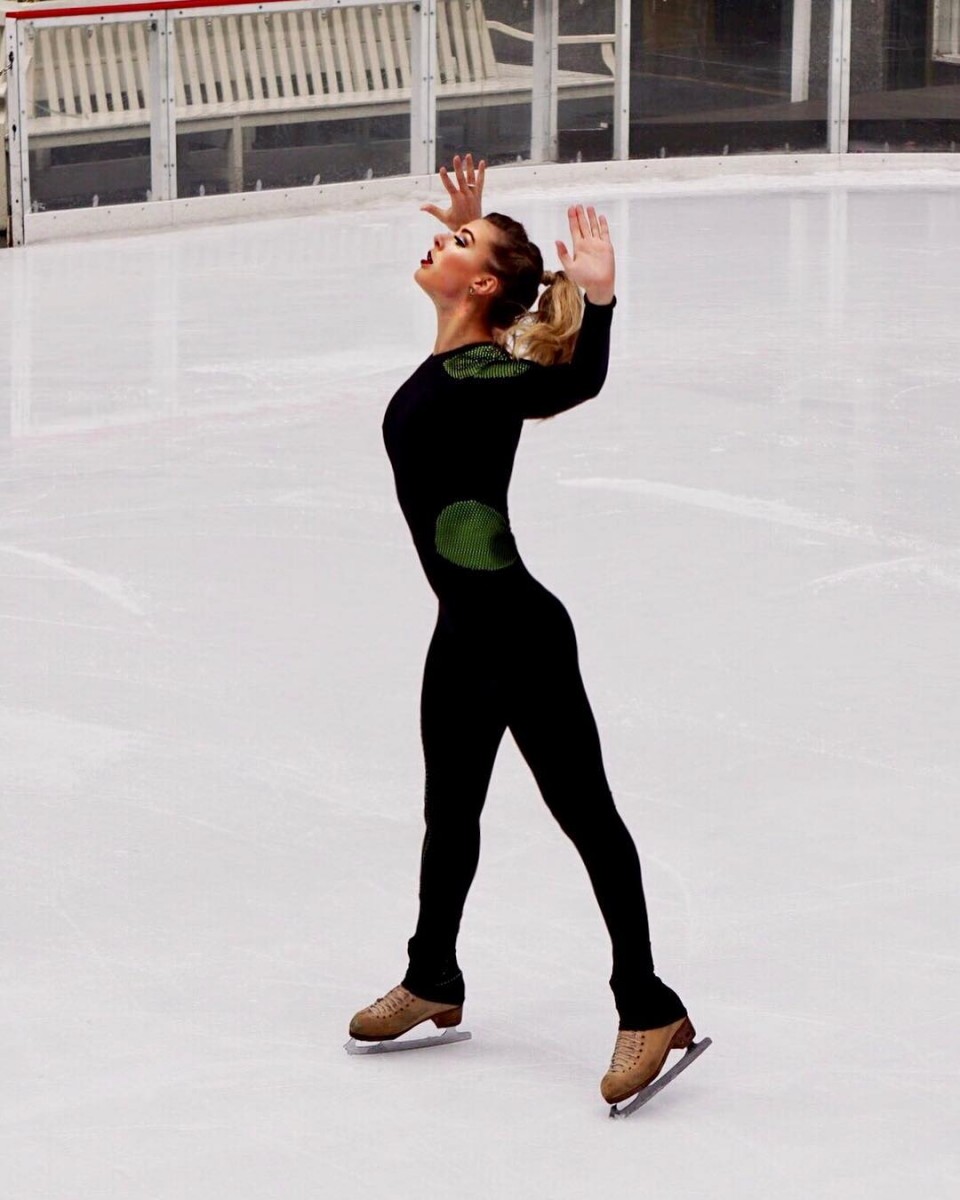 KATE GAUTHIER
Performer
KATE GAUTHIER , an Ice Theatre artist since 2018, grew up in the majestic and inspiring Rocky Mountains of Banff, Alberta, where, in true Canadian fashion, she learned to skate at the age of four on the pond behind her house. From small beginnings grew a Canadian Nationals Senior Ladies Competitor and quadruple Gold Award recipient. Kate followed her competitive career with eight years of world travel as a Principal Performer for Disney on Ice and has gone on to perform with Ice Dance International and House of Mauro Productions. She has parlayed her passion for creative engagement, as well as her training at New York Film Academy, Stella Adler Studio for Acting and The Upright Citizens Brigade Theatre, into several film and theatrical roles. You can catch Kate in her monthly comedy show, "Too Nice - A Very Nice Variety Show" at The Peoples Improv Theater, and another monthly comedic play series, "Telenovela 101" by the Something from Abroad Theatre Company, at the Kraine Theater. Kate thanks ITNY for giving her a home on the frozen stage in New York.
---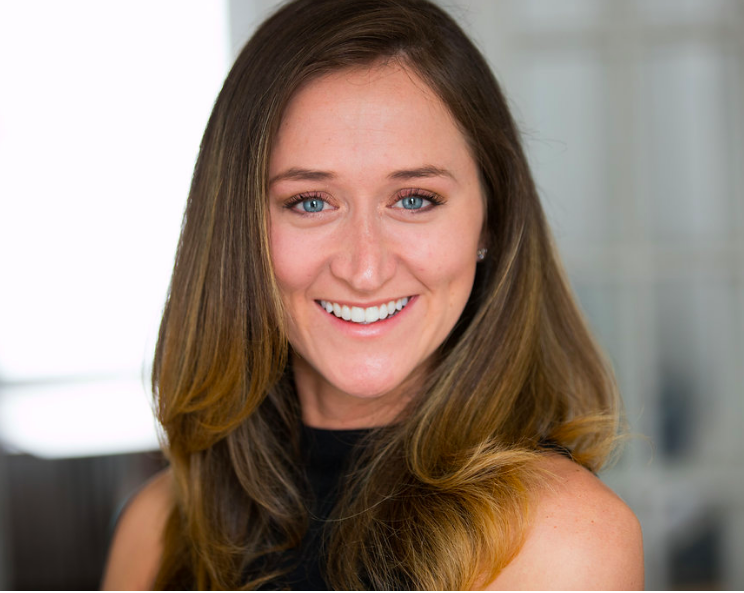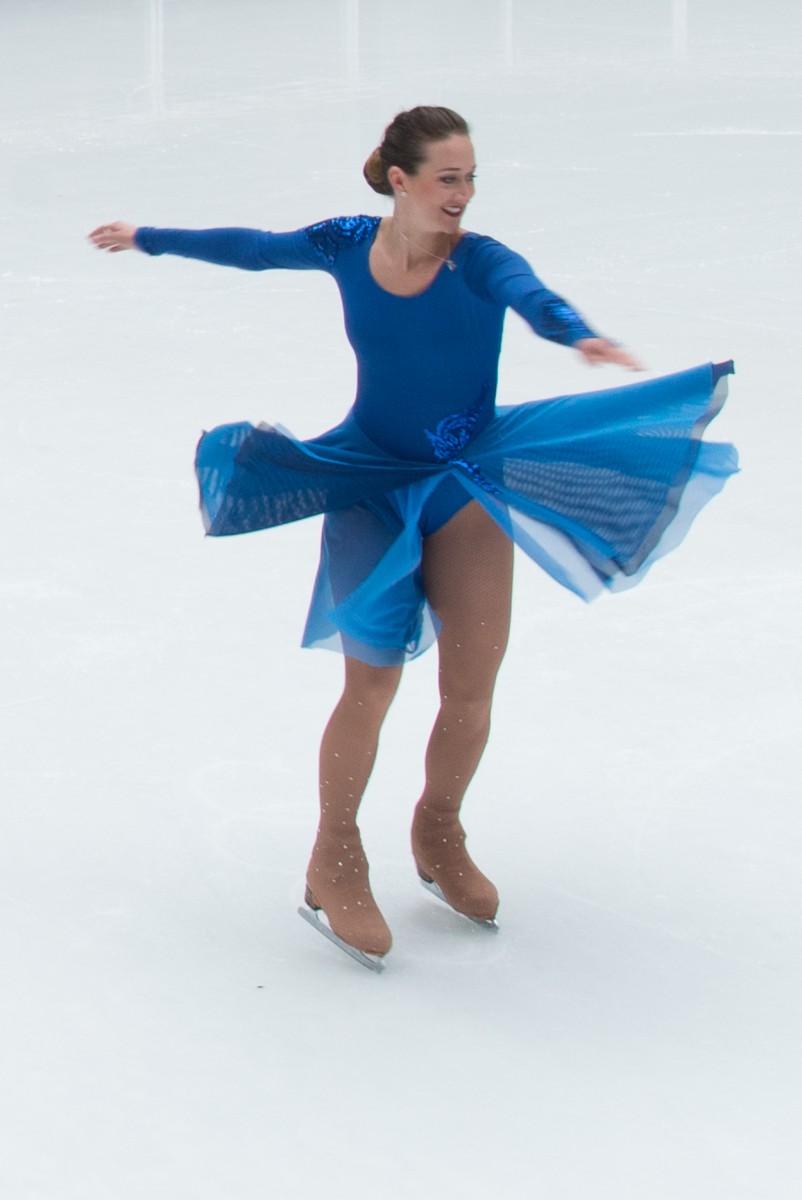 JENNIFER GRUVER
Performer
JENNIFER GRUVER has been a member of the Ice Theatre of New York® Ensemble since 2017. She fell in love with the sport of figure skating at the age of six, and with the love and support of her family, coaches, and directors, that passion has not wavered in all her years of skating. A Colorado native, Jennifer spent 16 years competing in the Southwestern Region before following her dreams of becoming a professional performer. After graduating from the University of Colorado with a Bachelor of Science Degree in Anthropology, Jennifer spent five years traveling the world with Disney On Ice. She wrapped up her touring career in December, 2016, to pursue more of her dreams in New York City, where she finds herself coaching, choreographing, and performing more than ever.
---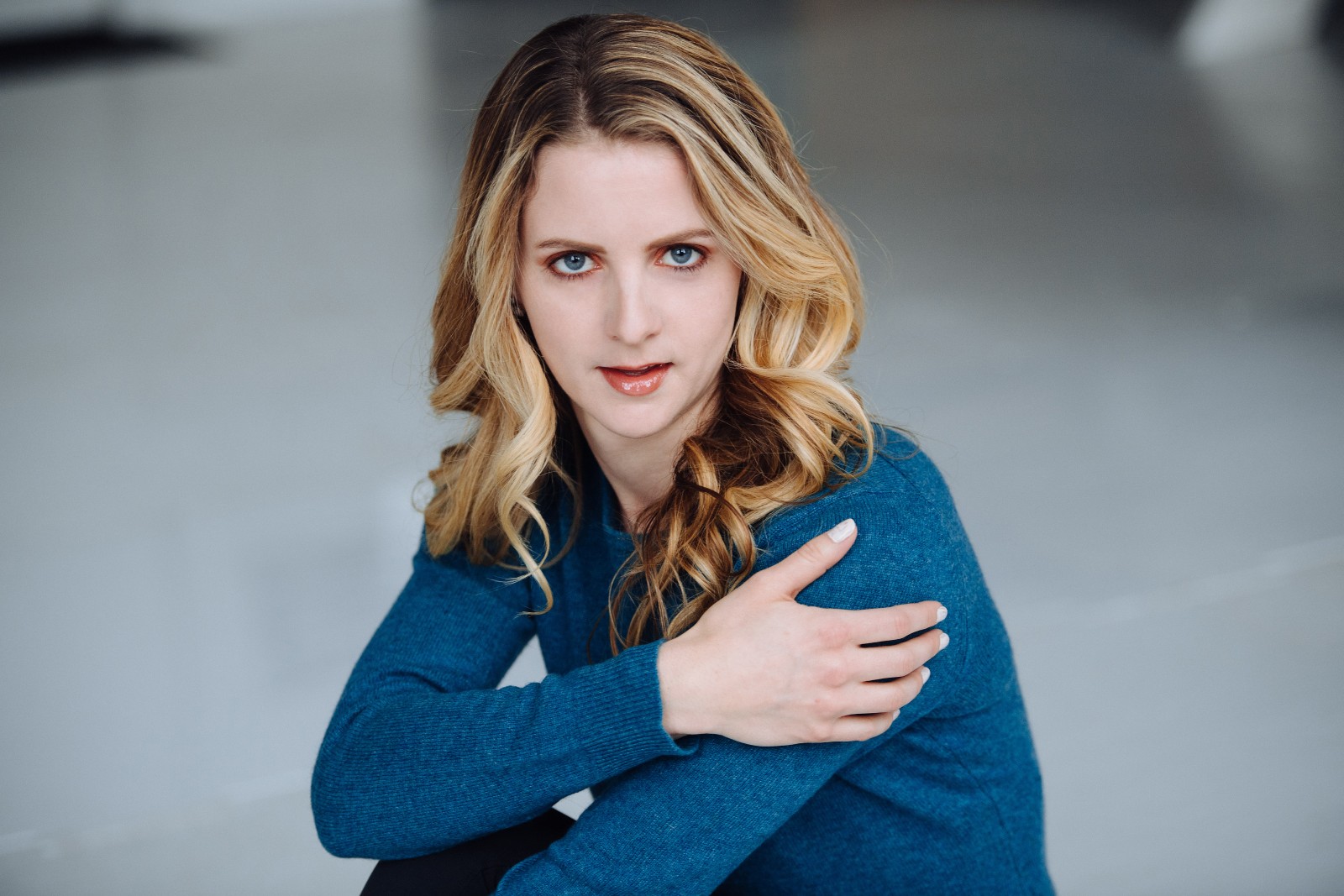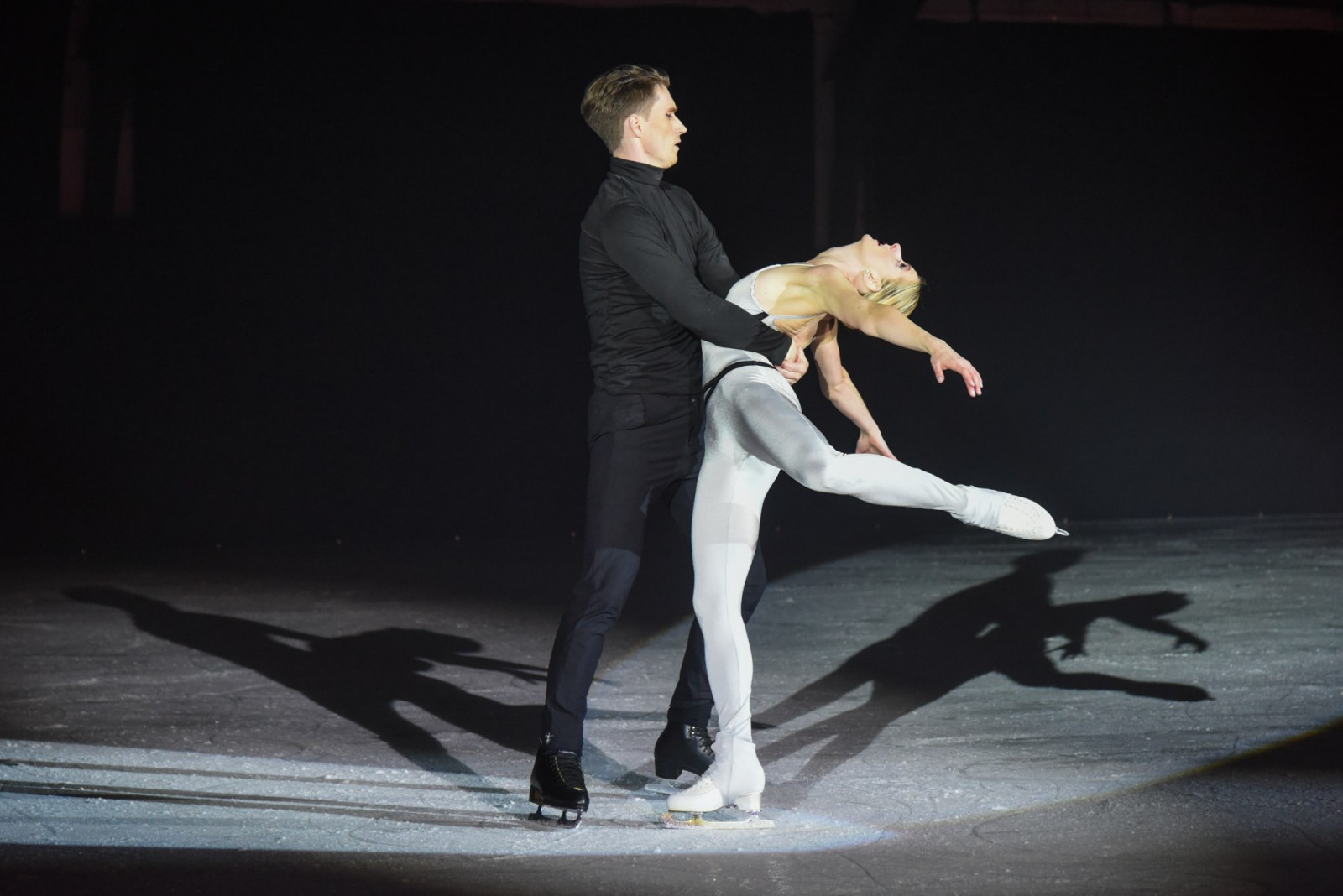 JESSICA RENEE HUOT
Performer
JESSICA HUOT has skated as a principal dancer for ITNY since 2010, even while she pursued the Master of Music degree in Piano Performance that she earned from New York University in 2012. A six-time Finnish National Ice Dance Champion and USFS quadruple gold medalist, Jessica received her Bachelor of Science in 2006 from the Massachusetts Institute of Technology, majoring in Brain and Cognitive Sciences. She and her ice dance partner competed in the World and European Figure Skating Championships in 2002-2004 as well as the Junior and Senior Grand Prix competition circuits from 1999-2003.
---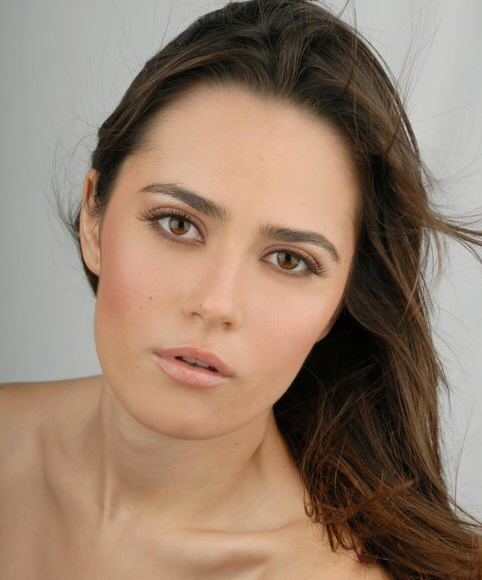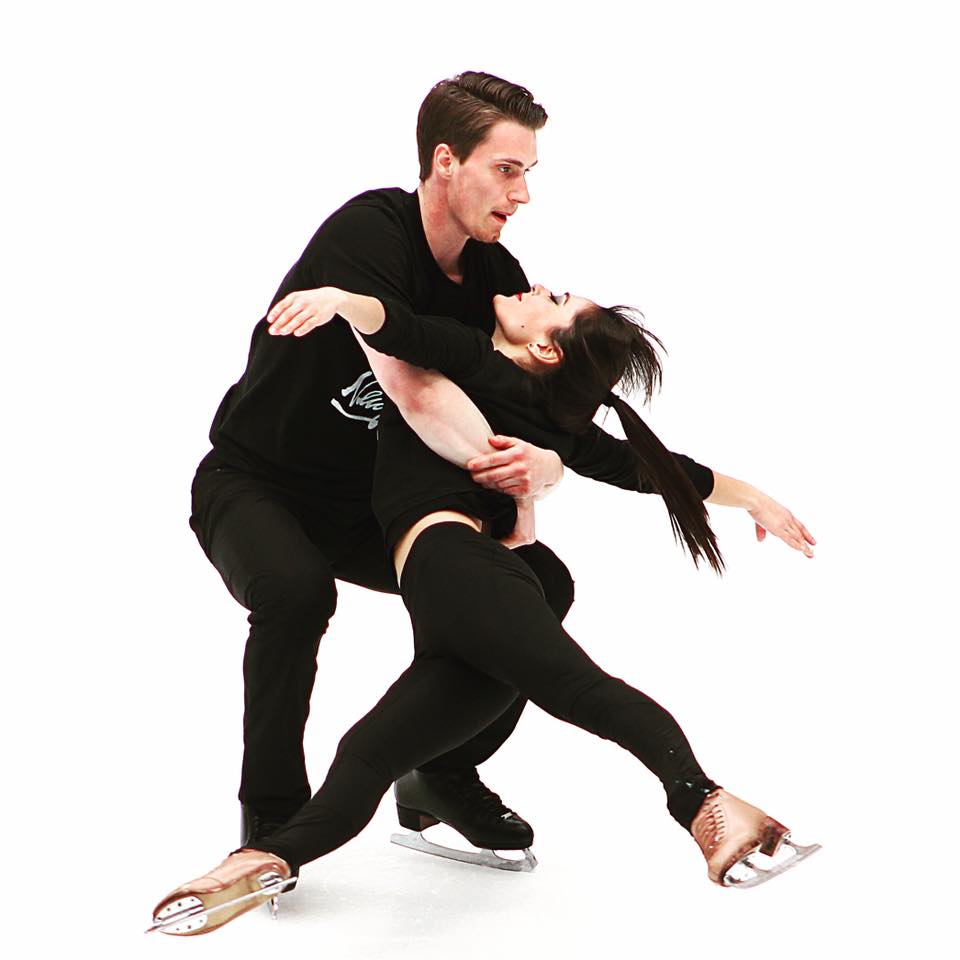 ALE IZQUIERDO
Performer
ALE IZQUIERDO has been a member of ITNY since 2011, and performed as part of the Christmas Spectacular at Radio City Music Hall in the 2021-2022 season. A native of Léon, Guanajuato, Mexico, Ale started figure skating at age 8, becoming a three-time Mexican national champion, and she won first place at the International Santis Cup Switzerland in 2007. She moved to the USA in 2009, to train under the tutelage of the Ukrainian team of Victor Petrenko, Galina Zmievskaya and Nina Petrenko at the Ice House in Hackensack, NJ. She performed in Dancing on Ice with Torvill & Dean in the United Kingdom and in the Netherlands. Ale has been the advertising face of Polyglide Ice, a surface ITNY uses in its studio.
---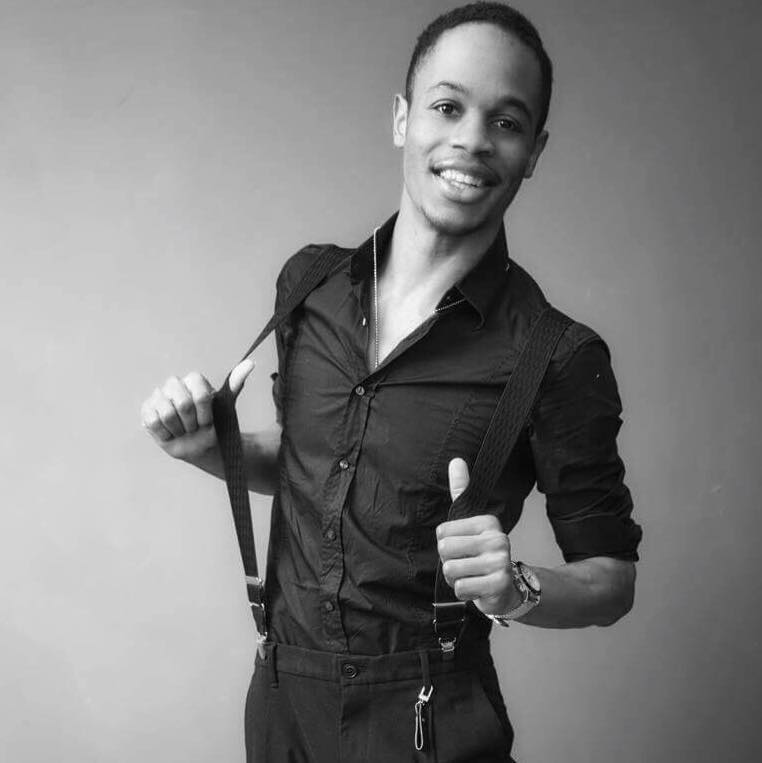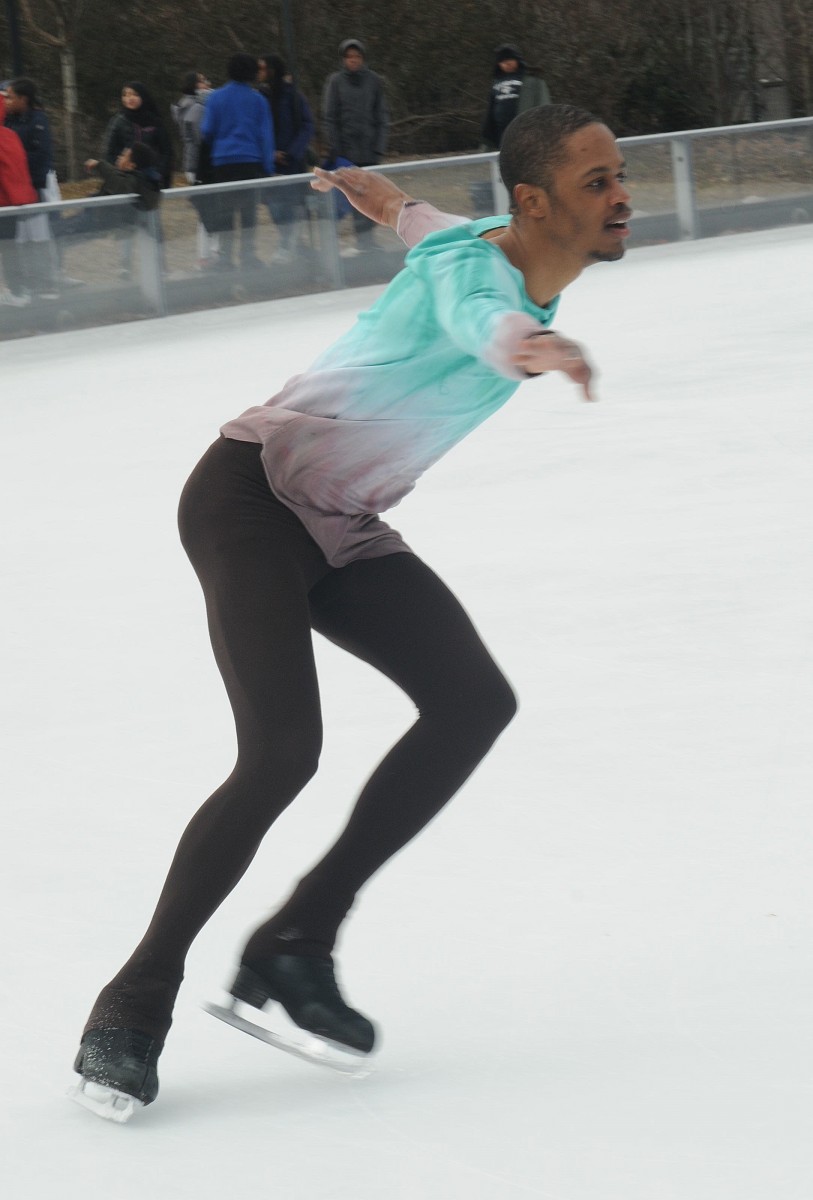 THERON JAMES (TJ)
Performer
THERON JAMES (TJ) made his ITNY debut in the 2019 City Skate Concert Series with over 10 years international coaching experience under his belt. Having competed on the national level, TJ joined his first touring ice show in 2009, and has appeared in multiple professional companies including those of Holiday On Ice, Disney On Ice, and Royal Caribbean. A Middletown, CT, native now a NYC artist, Theron – nicknamed TJ - began figure skating at age 12 after his mom won a raffle at his brother's middle school auction for lessons at the local ice arena.
---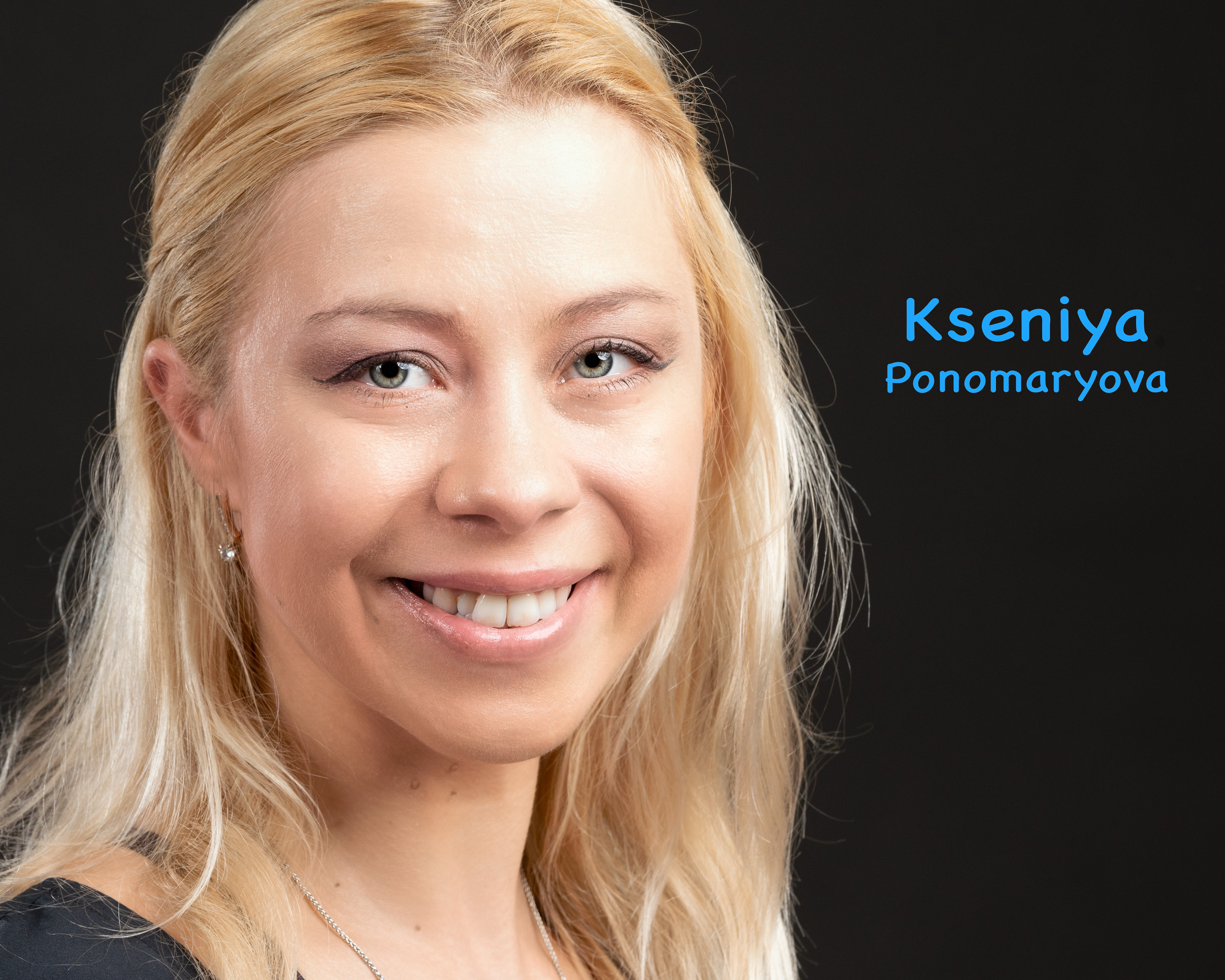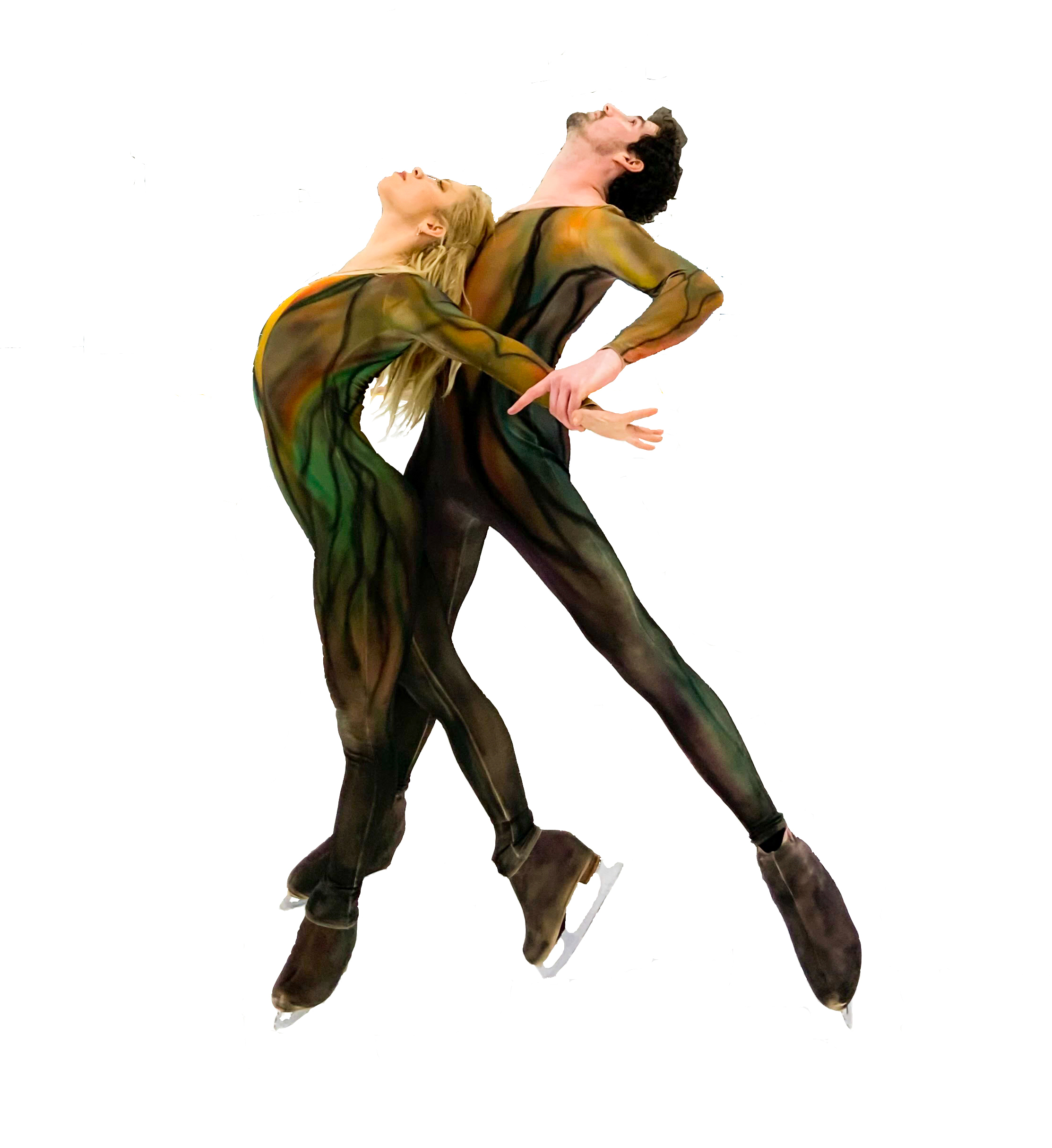 KSENIYA PONOMARYOVA
Performer
KSENIYA PONOMARYOVA made her ITNY debut at Rockefeller Center on March 8, 2022. A native of Odessa, Ukraine, she started skating at age five and trained with the Figure Skating Team of Ukraine beginning at age eleven. She has won a Ukrainian Novice Championship, ISU Junior Grand Prix and competed internationally for Ukraine, as well as five times at US Nationals, where she has been a US Sectional medalist. Kseniya holds a Senior Rating in Choreography and a bachelor's degree in Olympic sports and management from the Pedagogical University in Kyiv, Ukraine.
---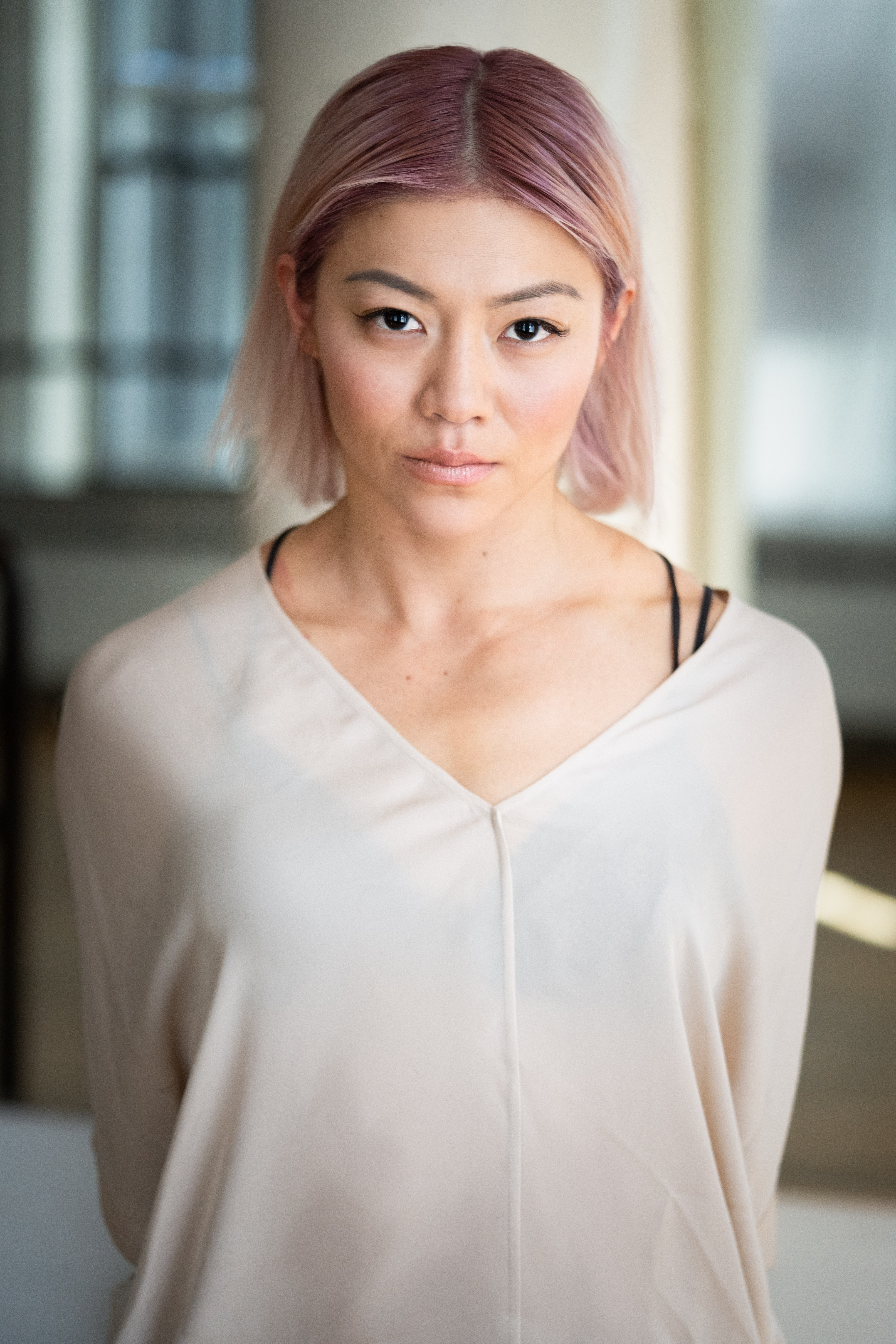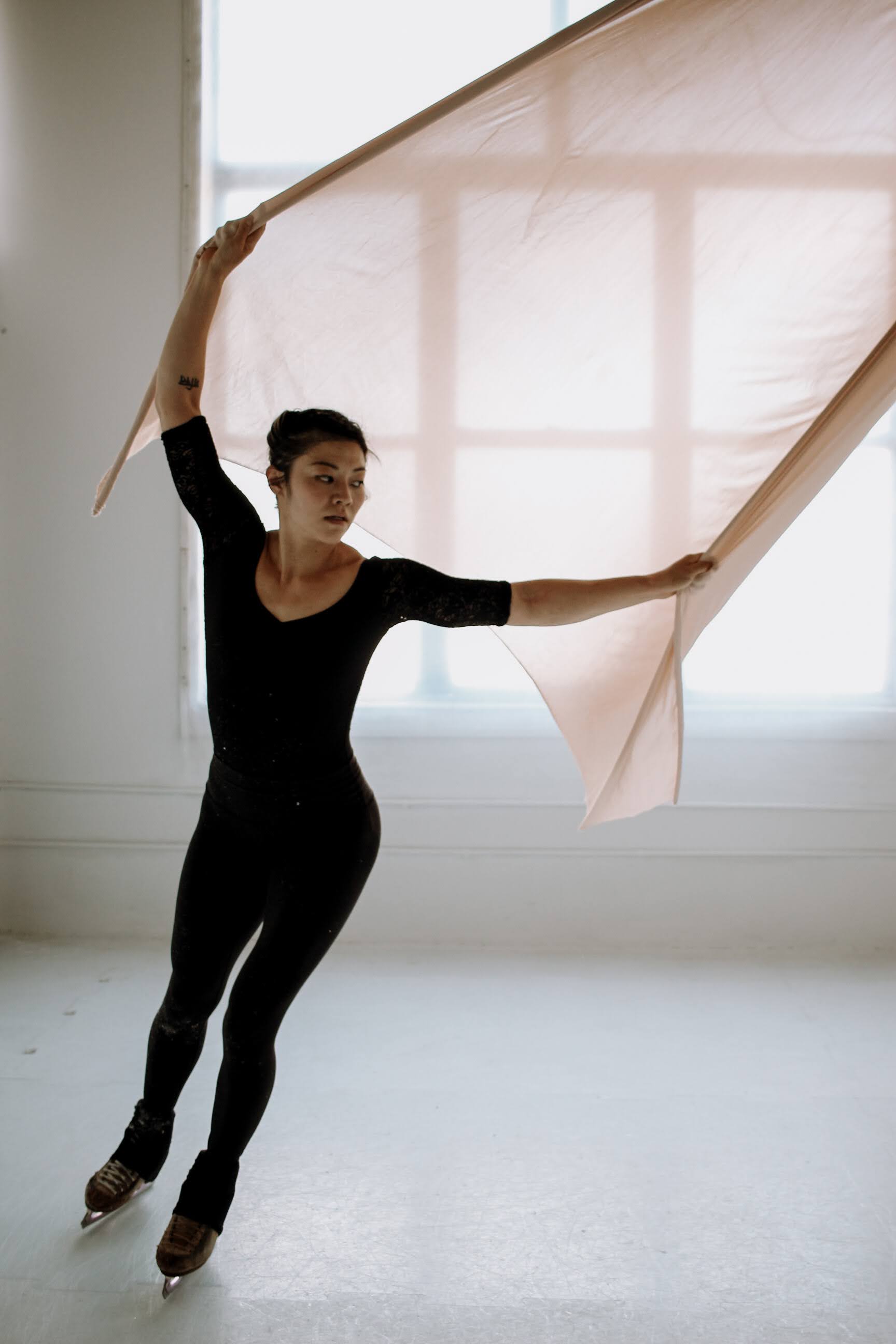 ANGELA KIM
Performer
Angela Kim is a Professional Figure Skaters, Circus Artist, & Founder of Balanced Skaters. Angela comes from an eclectic background: she began skating at the age of 6 and competed until age 18. She's been performing ever since. She started her professional career back in 2000 with Ice Theatre of New York, Inc.® and has held principal positions for Holiday on Ice, Disney on Ice, Royal Caribbean, Art on Ice, and Cirque du Soleil since then. Her long-standing success stems from years of experience working with the body in many different disciplines. She discovered circus arts in 2006, and has been studying traditional Mongolian contortion and aerial acrobatics for over a decade. During this time, she also opened and co-owned a successful pilates studio called Studio Blue in Portland, Oregon, where she began to develop the Balanced Skaters program. After several years of coaching and running her studio, she began mixing circus with figure skating, putting her on the map as one of the few pioneering skaters to mix disciplines. In 2015 Angela received her certification as an Functional Range Conditioning (FRC) mobility specialist. She began coaching full-time on and off the ice in Oakland, CA, and opened her second pilates studio, Pilates Loft Oakland. After 2 years of being away from performing, she received an offer from Cirque du Soleil to perform as an inline skater and aerialist in their new creation, Volta. During her time in Cirque, she continued to coach as well. She was asked to teach for Acrobatic Arts and was thrilled to be a part of a program that helped young dancers build strong, capable, and healthy bodies. Angela saw a disconnect in the skating world and wanted to make a larger impact in reaching broader skating communities. She teamed up with Acrobatic Arts to create Balanced Skaters.
---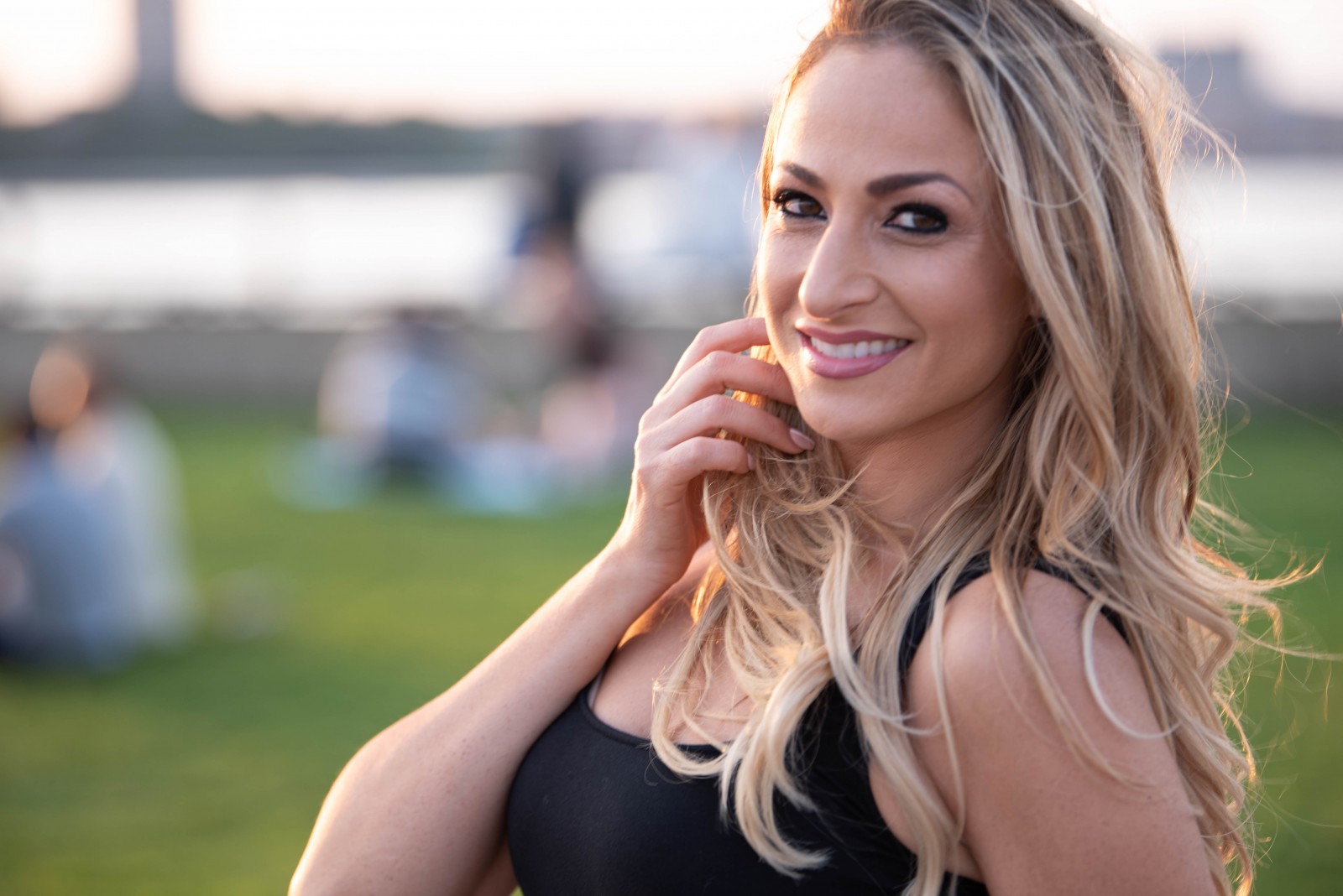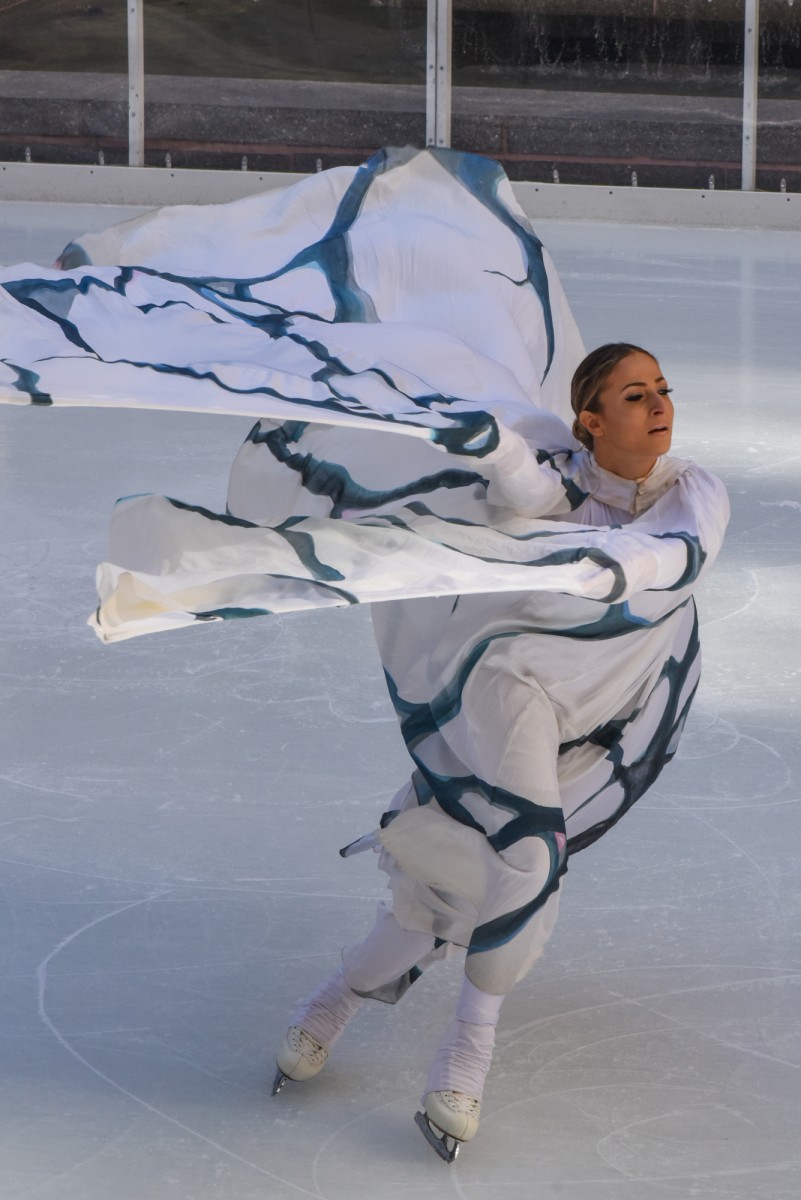 VALERIE LEVINE
Performer
VALERIE LEVINE has collaborated on ITNY events for the past two decades and has been roller-skating as well as dancing tap, jazz, and ballet since the age of four. She started training in figure skating at 11, going on to compete and test until graduating high school, when she turned down a Disney On Ice to pursue her Bachelor's degree at the Fashion Institute of Technology (FIT). At 19, she earned her gold level in Senior Ladies Moves and pre-golds in ice dance before skating professionally. While earning her BS in Product Management Textiles from FIT, she minored in dance and trained at Broadway Dance Center in many dance styles, leading to an off-ice career as a professional belly dancer, ballroom dancer and samba dancer. She currently teaches and performs these styles worldwide, while managing her own entertainment company Valerina Dance, which can be followed at ValerieLevine.com or on Instagram @Valerielevine.
---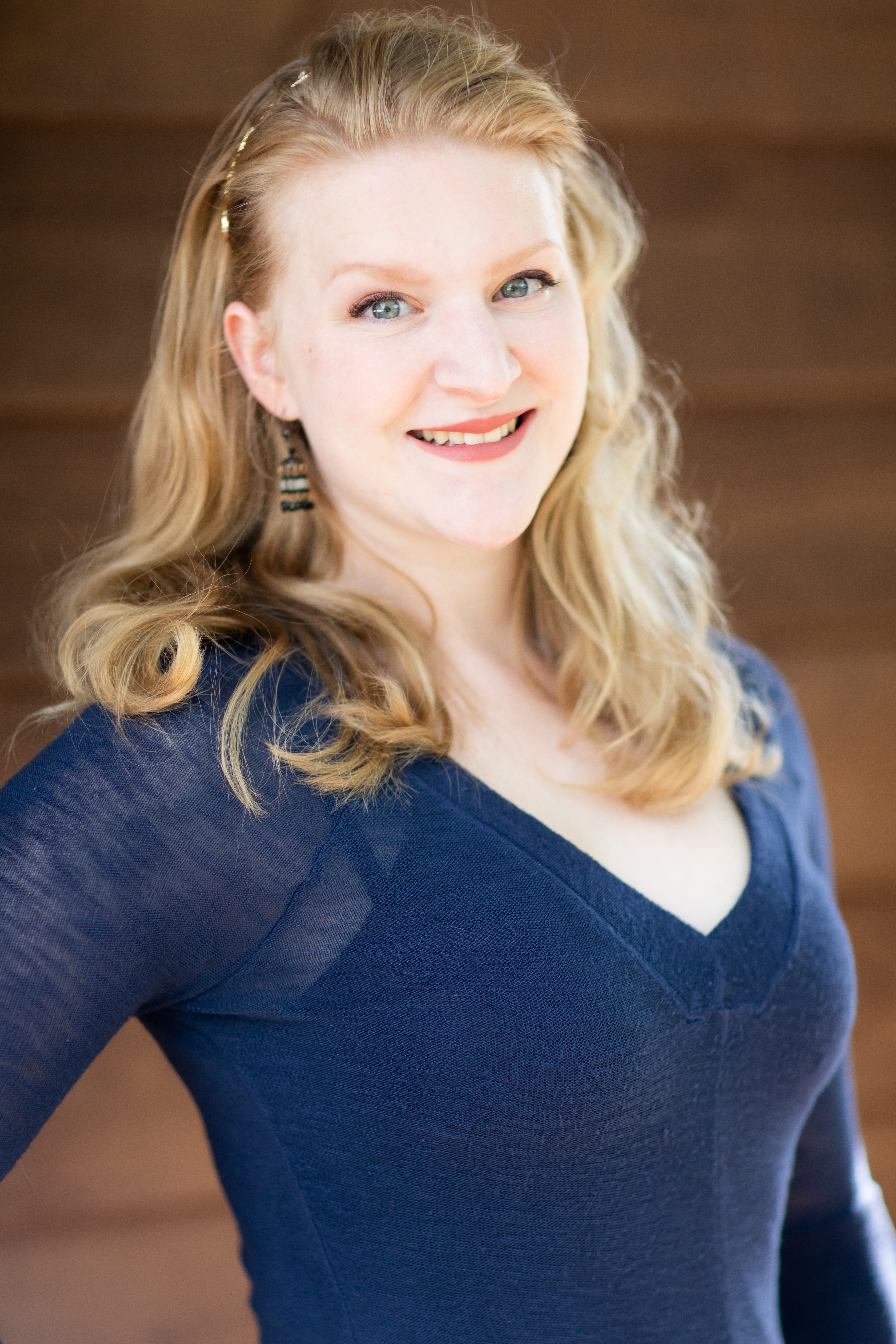 SABRINA LOGREN-MANN
Performer
SABRINA LOGREN-MANN, joins Ice Theatre of New York® for this Home Season as a four-time gold medalist in USFS competition with a competitive skating background of 13 years. She transitioned into show life when Willy Bietak Productions hired her to skate for Royal Caribbean Cruise Lines. Sabrina has coached full time for the past decade while continuing to perform professionally across the United States.
---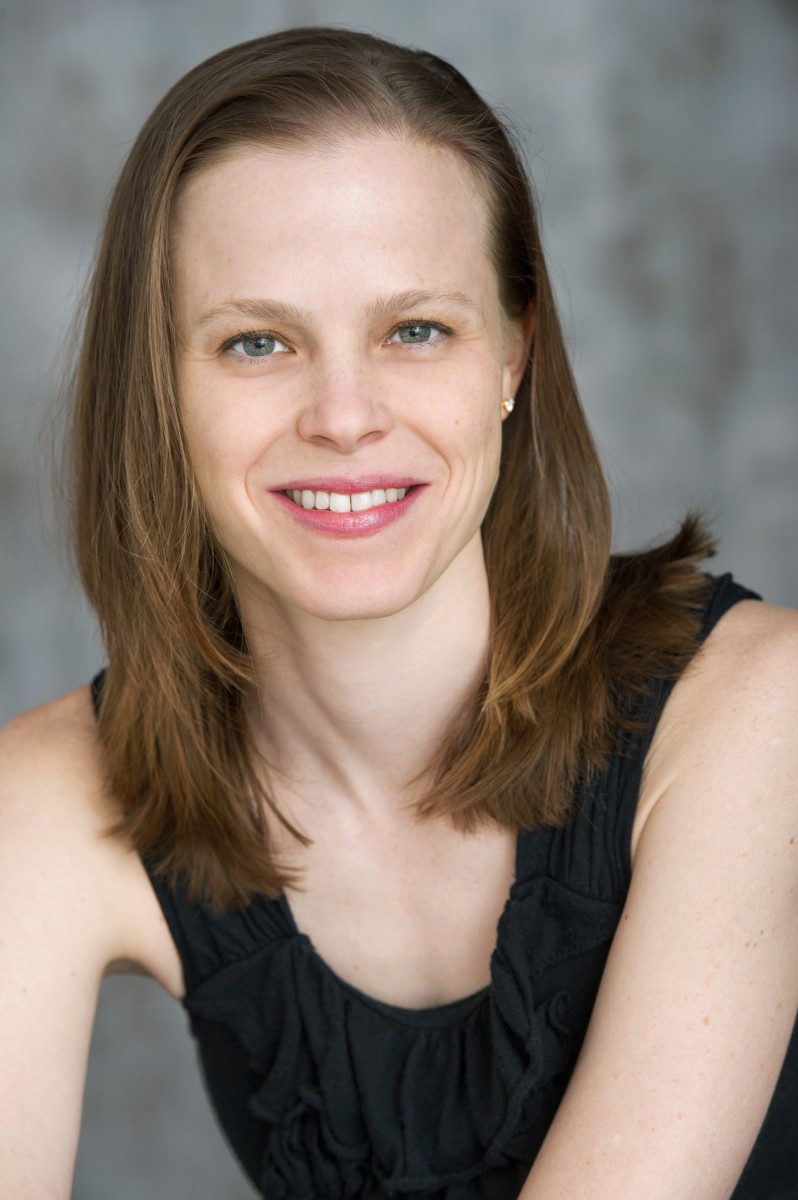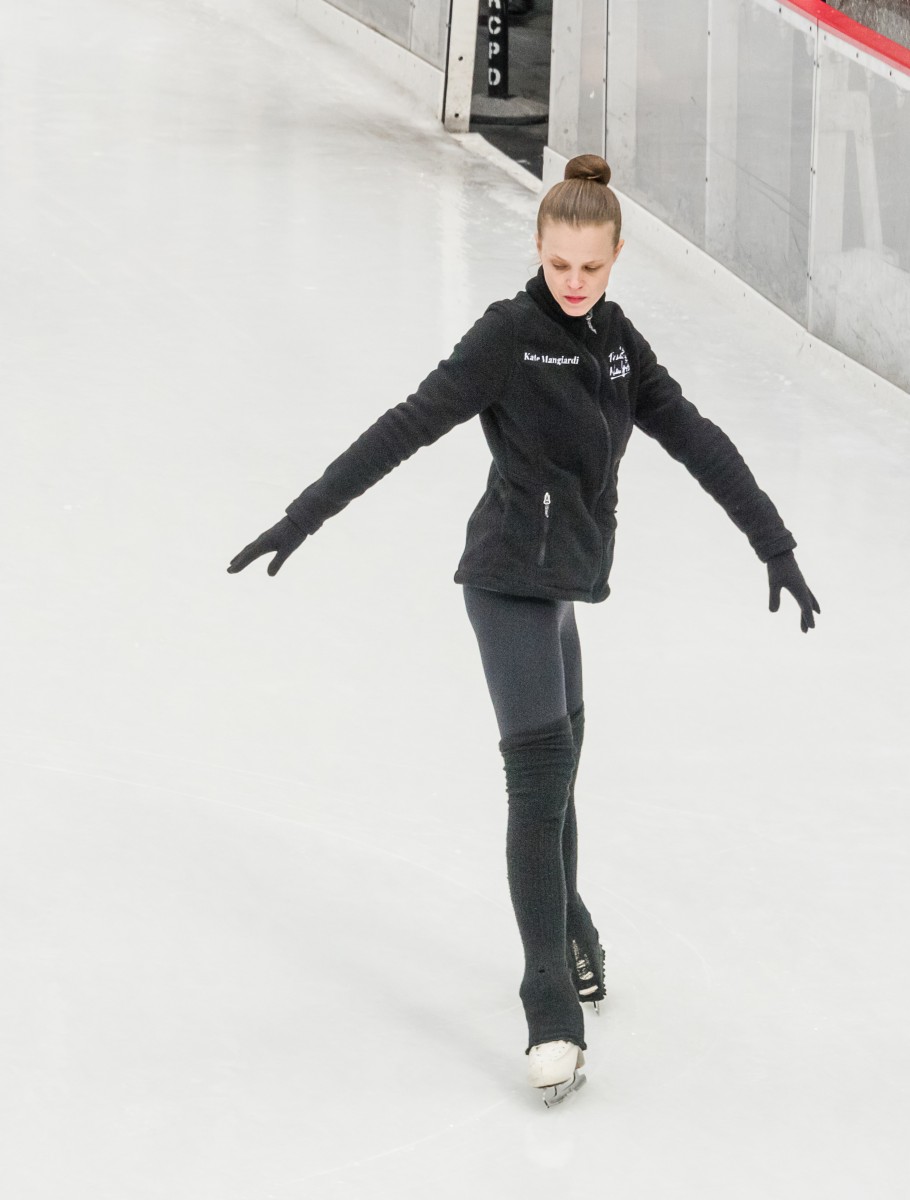 KATE MANGIARDI
Performer - Figures
KATE MANGIARDI, won a USFSA gold medal in Moves in the Field and has been coaching throughout the tristate area for over 15 years working with all levels. After receiving her BA from Vassar and MFA in painting from Rhode Island School of Design, she began exhibiting her work in museums and galleries. Awarded the W.K. Rose Fellowship in the Creative Arts in 2009, Kate merges her experience as a skater into her art: exploring the connection between the etching a skater leaves behind on the ice and the creation of a drawing and has been excited and grateful for the opportunity to explore this direction in her work with ITNY.
---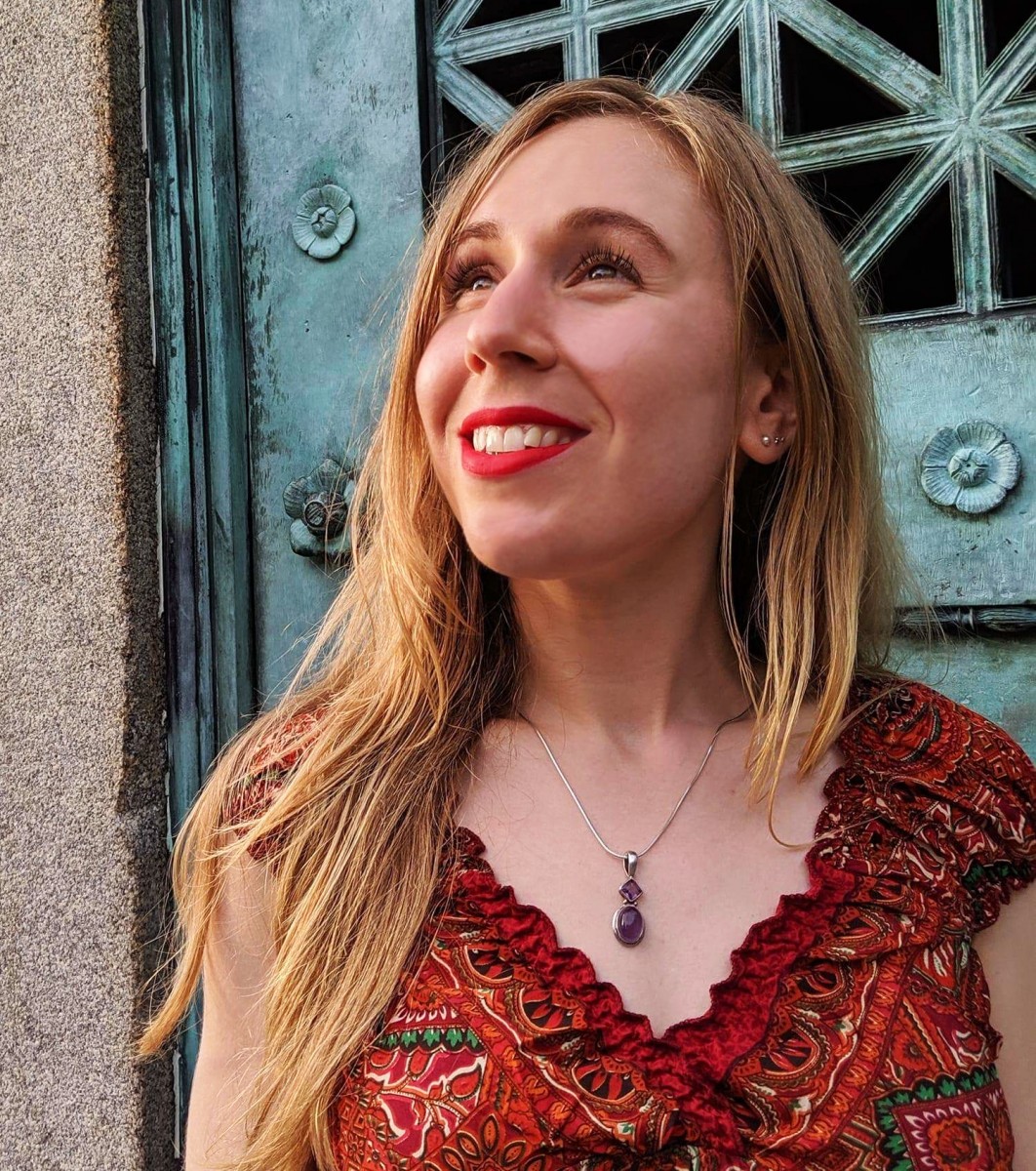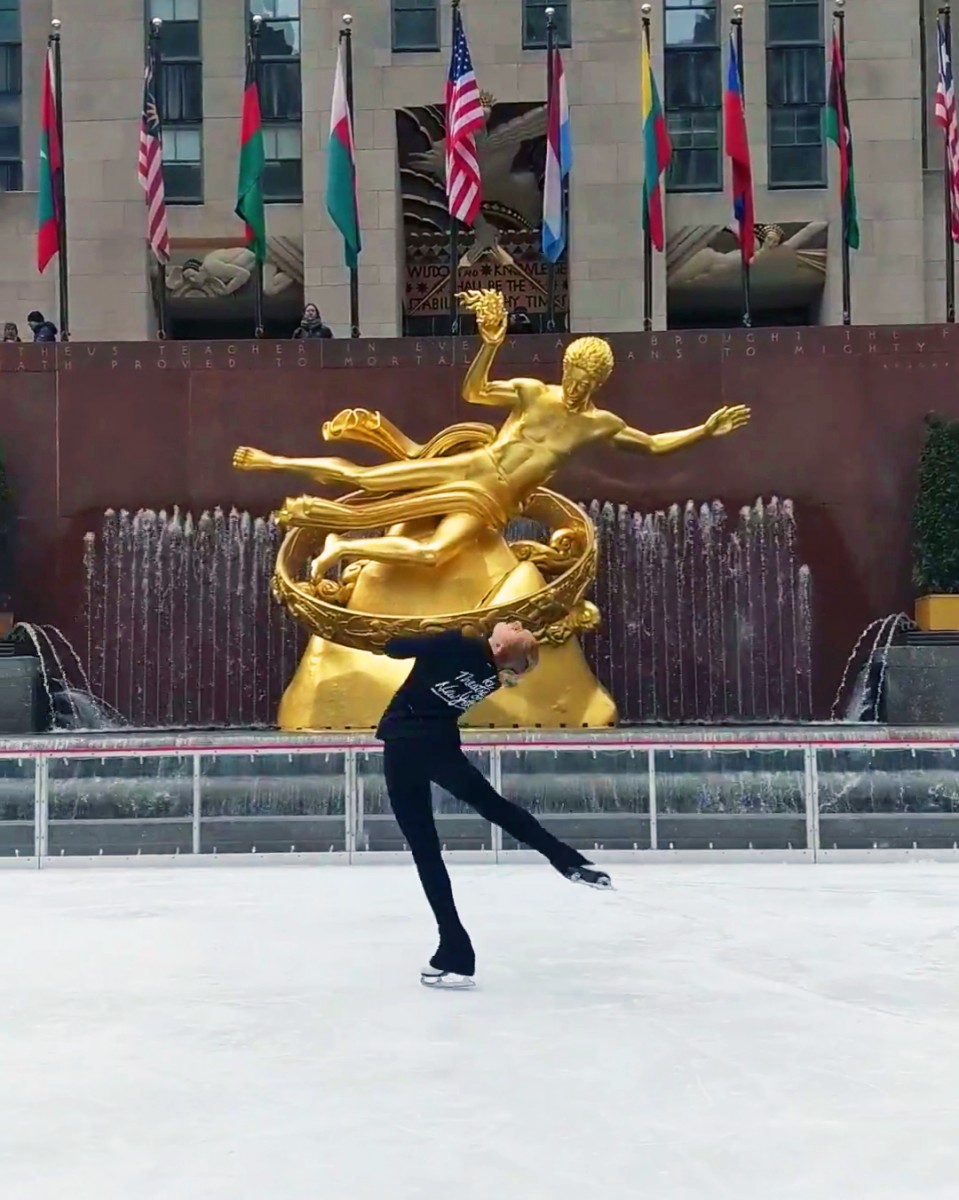 FREDDIE MOORE
Performer
FREDDIE MOORE, is a Brooklyn native and U.S. Figure Skating triple gold medalist thrilled to continue showing her love for skating with the Ice Theatre of New York® Ensemble, having first performed with ITNY as a child. She currently coaches skaters of all ages, and has performed alongside Beth Woronoff in her company Calle Ouvert. Freddie holds a BA in Creative Writing and has published her work in Electric Literature and Hazlitt, among other places. One of her favorite quotes from Walt Whitman is: "And if the body were not the soul, what is the soul?"
---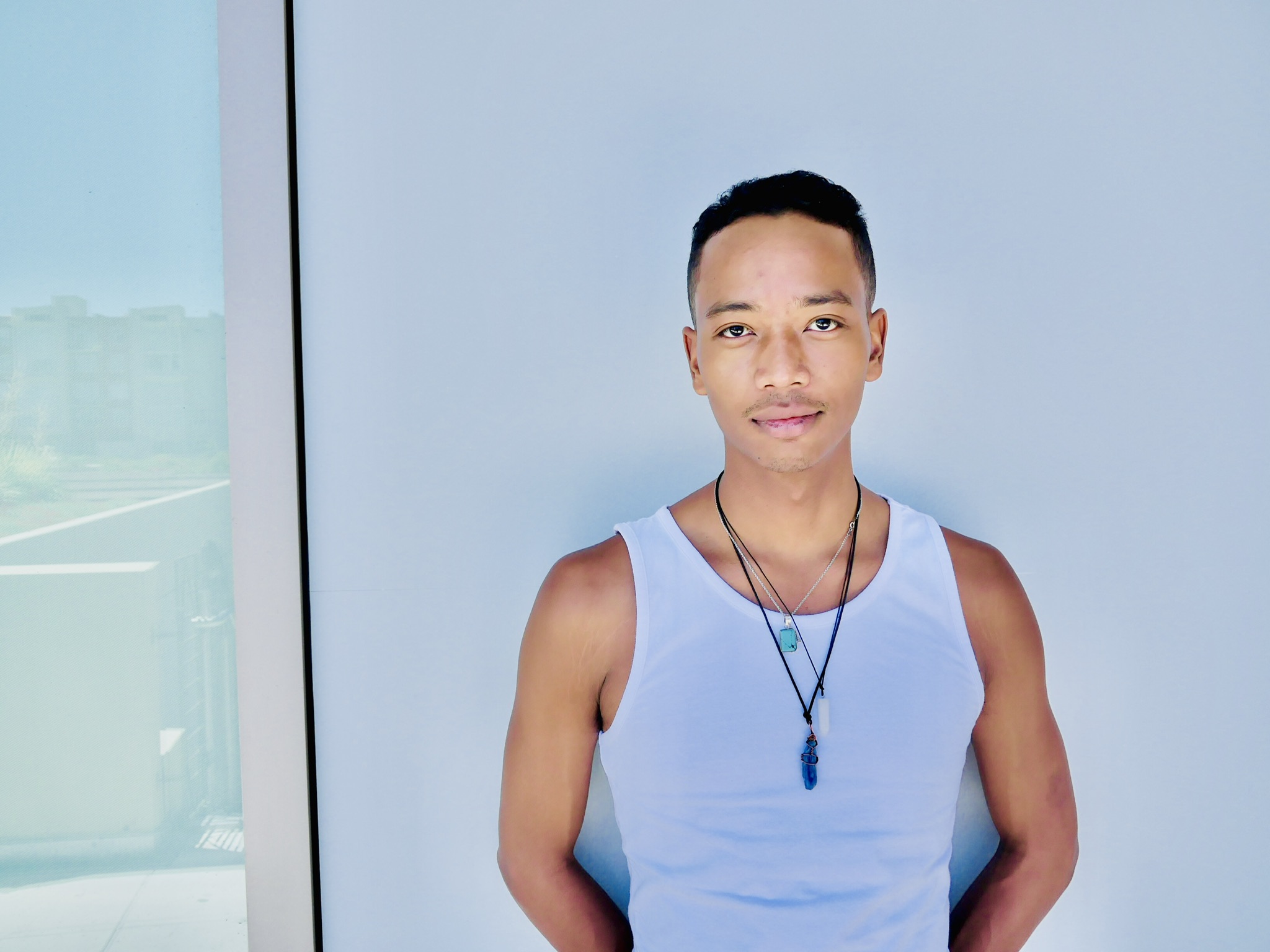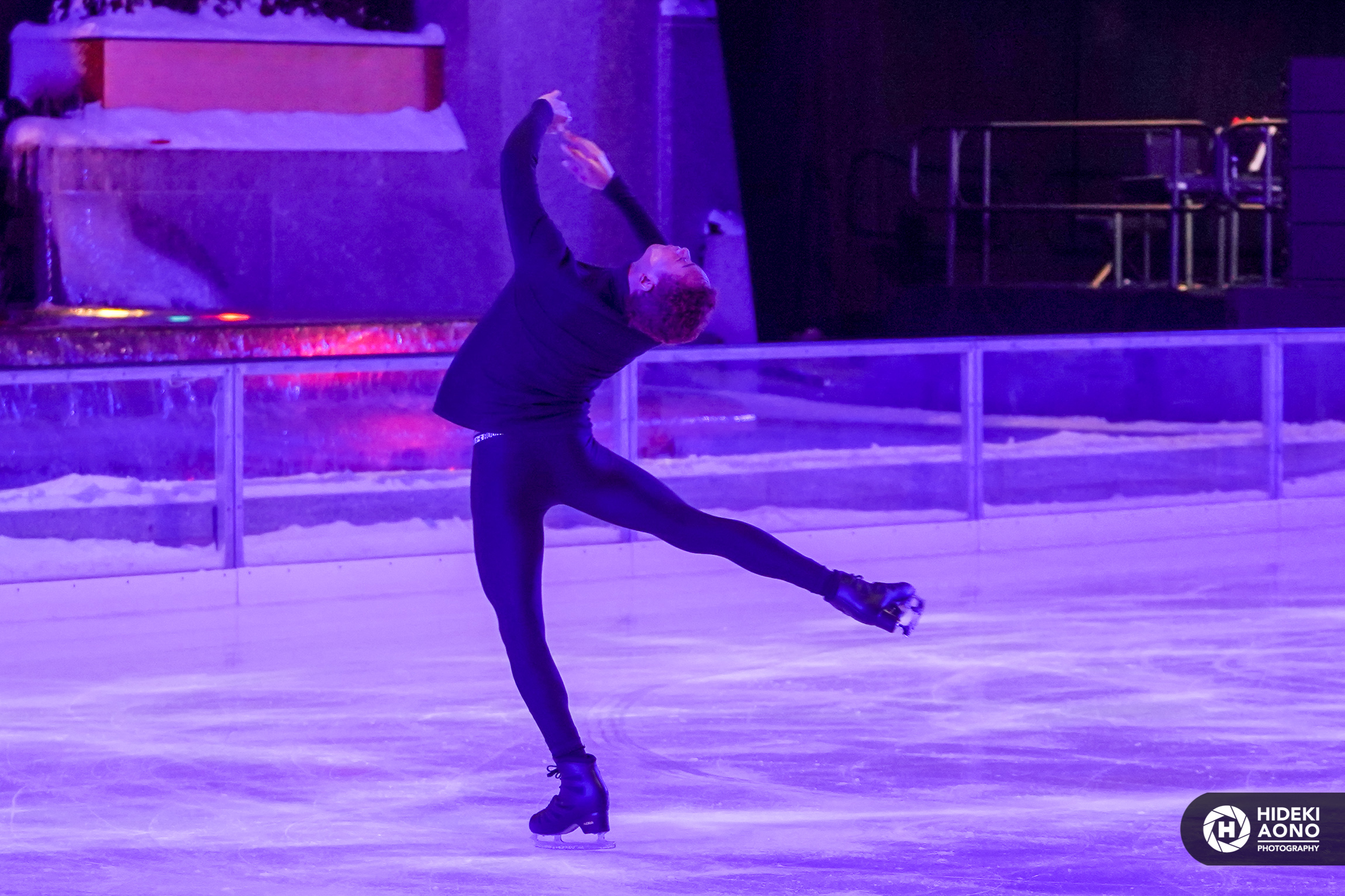 ANDREW SAELEE
Performer
ANDREW SAELEE, marks his first season skating with ITNY. A 27-year-old Bay Area native he started skating with a bang at the tender age of ten when, on his first trip to Lake Tahoe, his mom found herself dragging him off the ice since he'd been skating the whole week of their visit. Since then, he's competed competitively for eight years, and now coaches and skates in professional shows, including Disney On Ice and Great America, as well as at Sea World and Phantasialand.
---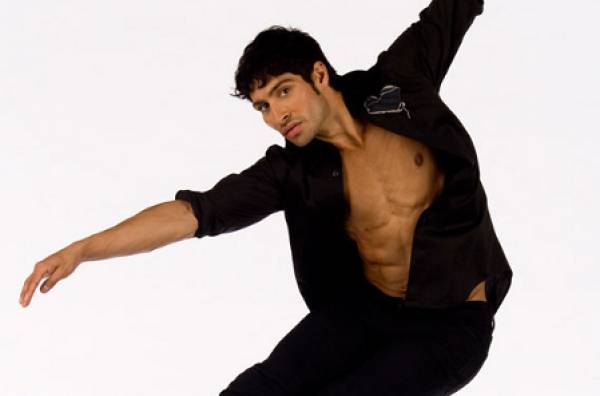 EMANUEL SANDHU
Guest Performer
EMANUEL SANDHU an alumnus of Canada's National Ballet School, has been a three-time Canadian Men's Figure Skating and a Grand Prix Final Champion, back-to-back Skate Canada International Grand Prix Gold Medalist and a two-time Olympian. Emanuel's dancing placed him as a top three male on the number one rated television show So You Think You Can Dance Canada followed by the National Tour of the same name. The first figure skater in the world to complete a triple/triple/triple jump combination in competition, he has invented many never-before-seen spins, including the famously flexible "Sandhu Spin" and his skating performances have been recognized world-wide for their blend of art and technique. Proud of his Italian-East Indian heritage, Emanuel's awards include the Indo-Canadian Chamber of Commerce Youth Achievement Award at age 17, the Premier's Athletic Award, and a nomination for Canada's Male Athlete of the Year Award.
---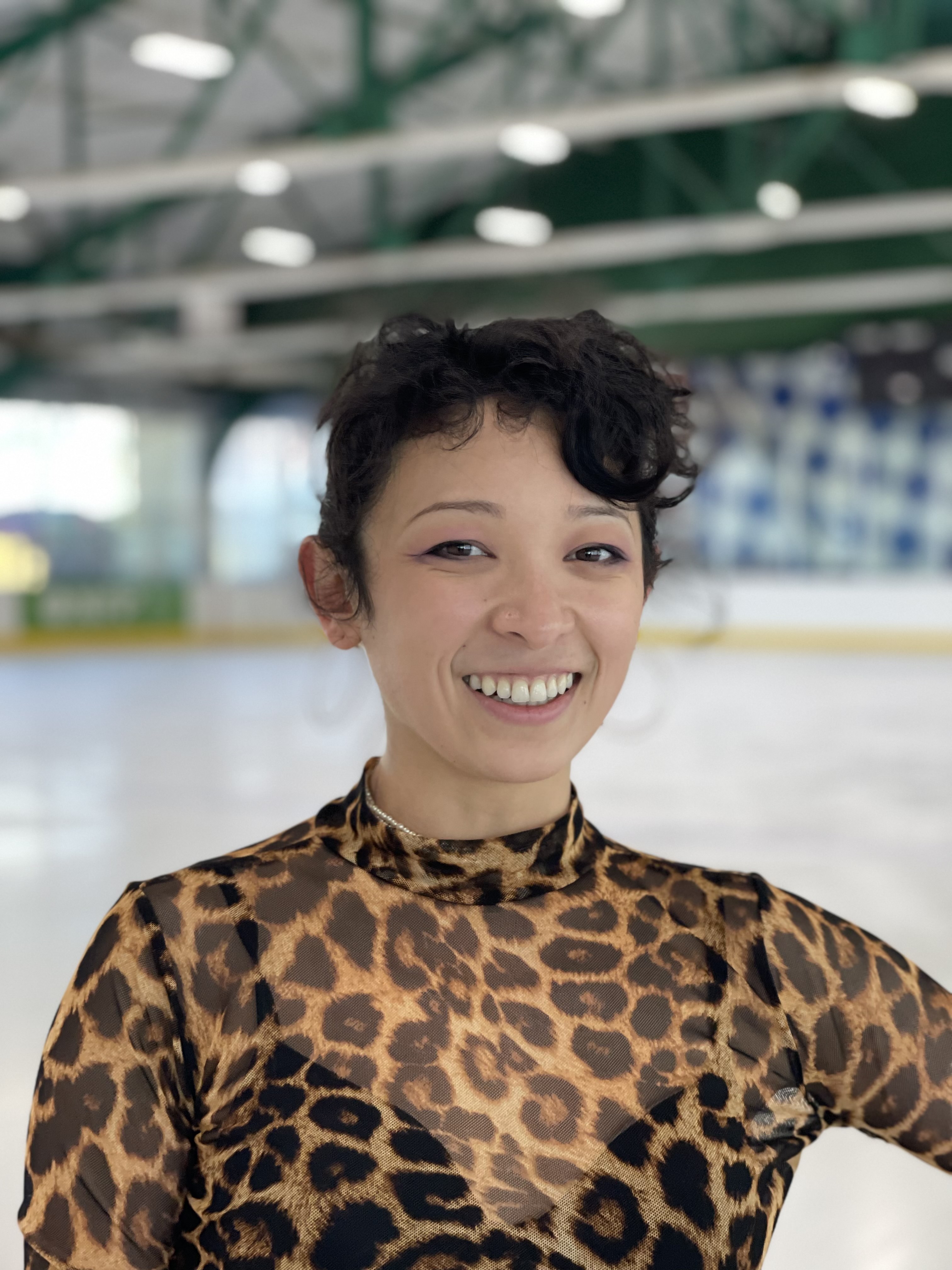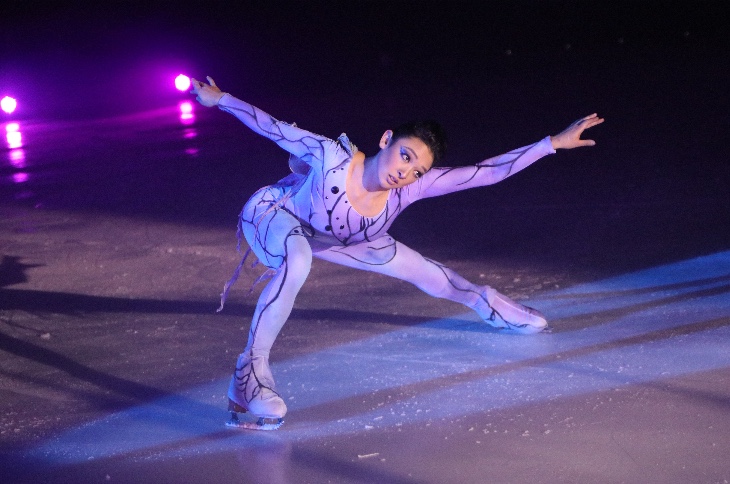 LIZ YOSHIKO SCHMIDT
Performer
ELIZABETH (LIZ) YOSHIKO SCHMIDT, has been skating with ITNY since 2017. Luscious edges, artistic dynamic movement, and traditional ice dancing inform her skating and professional career which began in 2013, at the age of 18, performing internationally in Germany and across the United States. A Japanese/German American skater who hails from Chicago, IL, she recently moved from San Francisco, CA, to New York City. A U.S. Figure Skating double gold medalist in Freestyle and Moves in the Field, and a silver medalist in Ice Dancing, Liz received her BA of Fine Arts in Painting from the San Francisco Art Institute in 2018, and has exhibited her work across the Bay Area.
---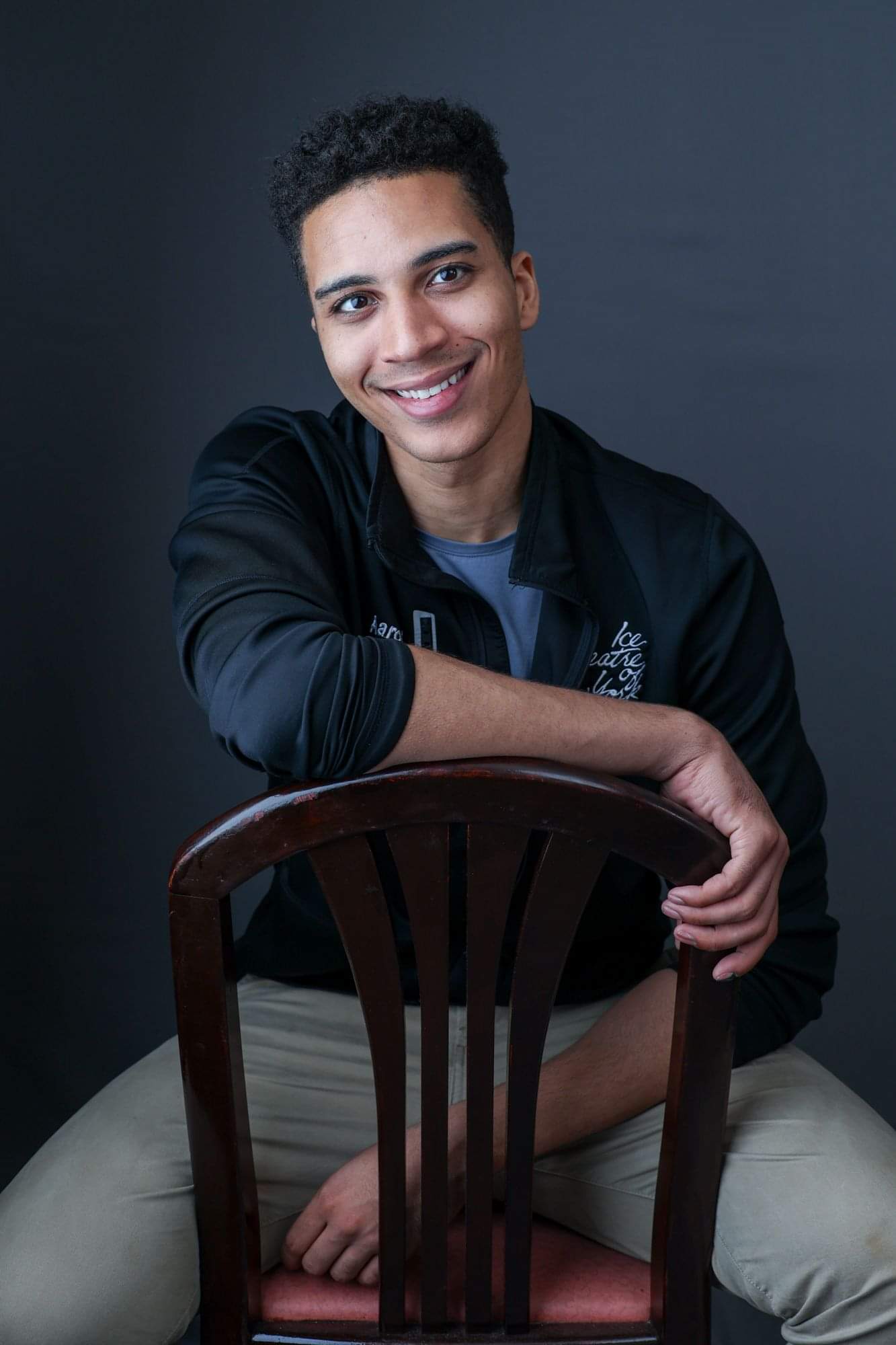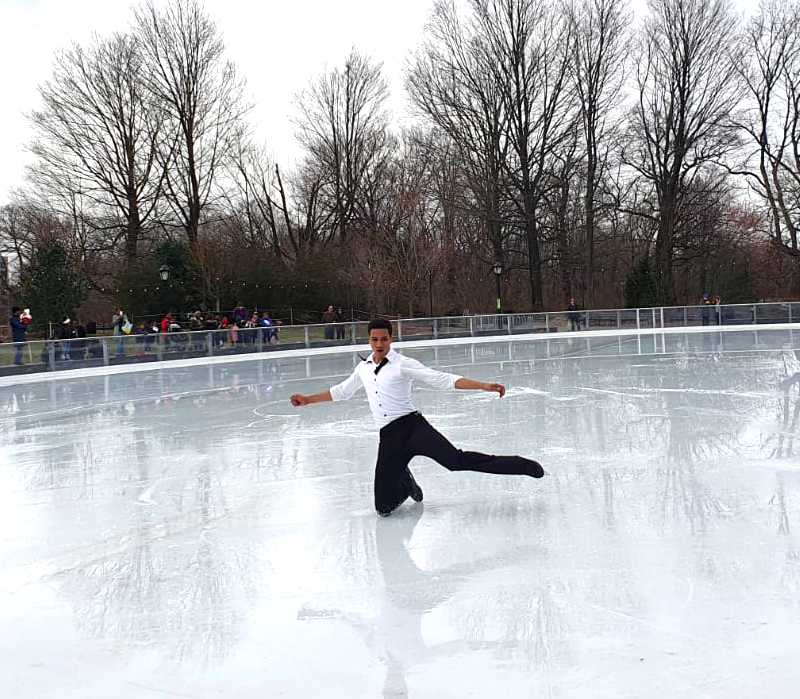 AARON SINGLETARY
Performer
AARON SINGLETARY grew up in Pennsylvania skating for the Penguin Figure Skating Club and started his national competitive career training with Craig Maurizi at the Ice House in Hackensack, NJ. Aaron earned gold in Moves in the Field as well as singles Freestyle. Aaron now coaches primarily at City Ice Pavilion in New York City. Over the years Aaron has had many internationally revered coaches. Each left a prominent mark on his approach to skating and singling one or two would be a disservice to the others. He aims to further his knowledge so that one day he too may be an internationally recognized performer and coach. The 2019 Home Season marked his debut with Ice Theatre of New York ®.
---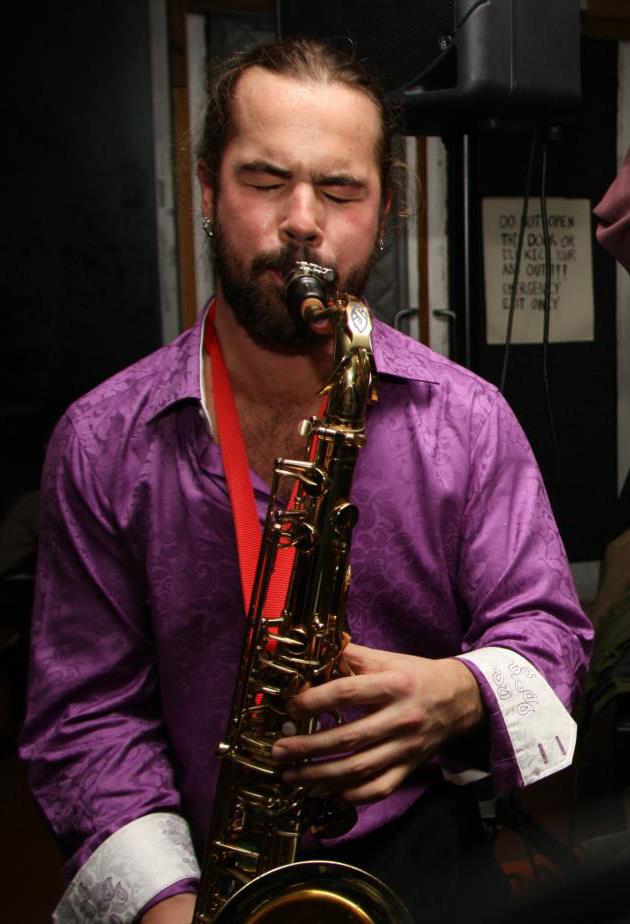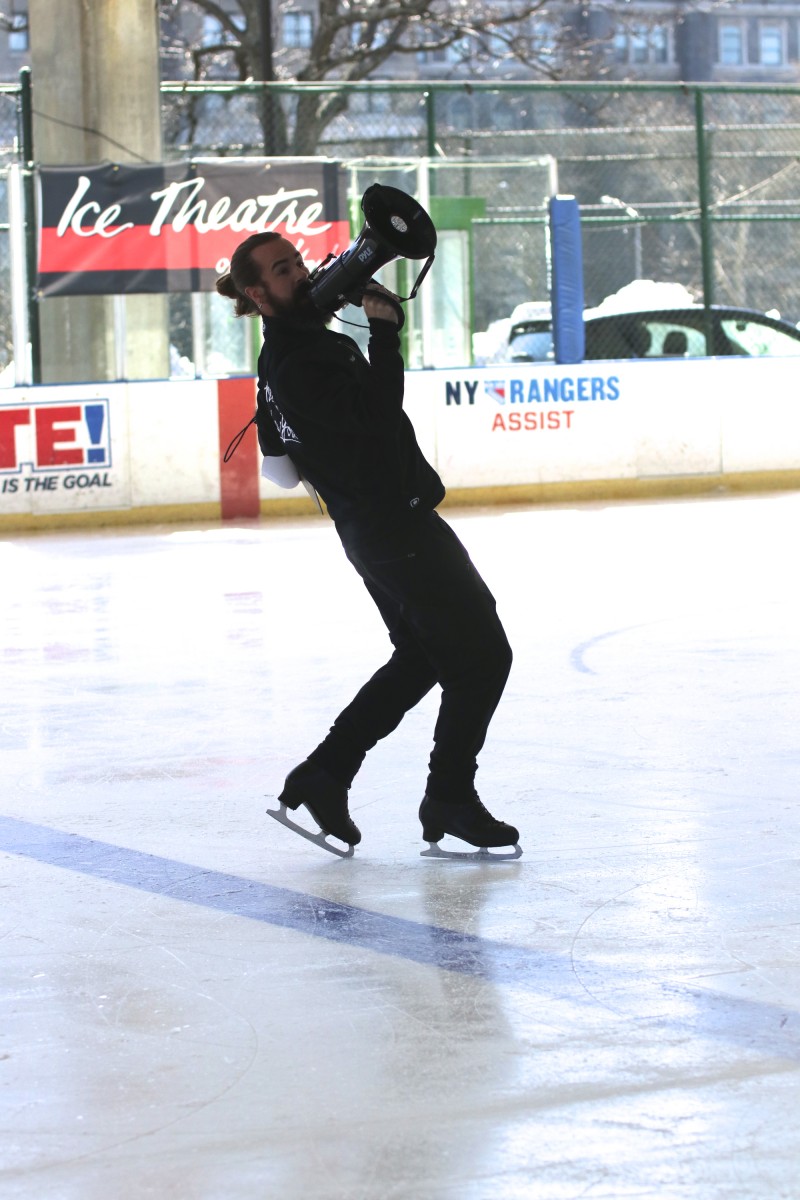 MATT THOMAS
Performer
MATT THOMAS remembers seeing ITNY perform at Rockefeller Center as a young boy and feels privileged to have become a member of the educational outreach and performance groups of ITNY able to pass on that dream over the last three years. Introduced to skating through the Learn to Skate Program in Syracuse, NY, he continued to train as a figure skating competitor and in 1998 became the Eastern Sectional Champion. He has always loved the ice and considers himself blessed to still be skating three decades plus from his initiation and spreading the joy through his continuing career as a skating coach. A professional saxophonist, Matt holds a Bachelor's in music from SUNY Buffalo, and performs regularly both in NYC and internationally.
---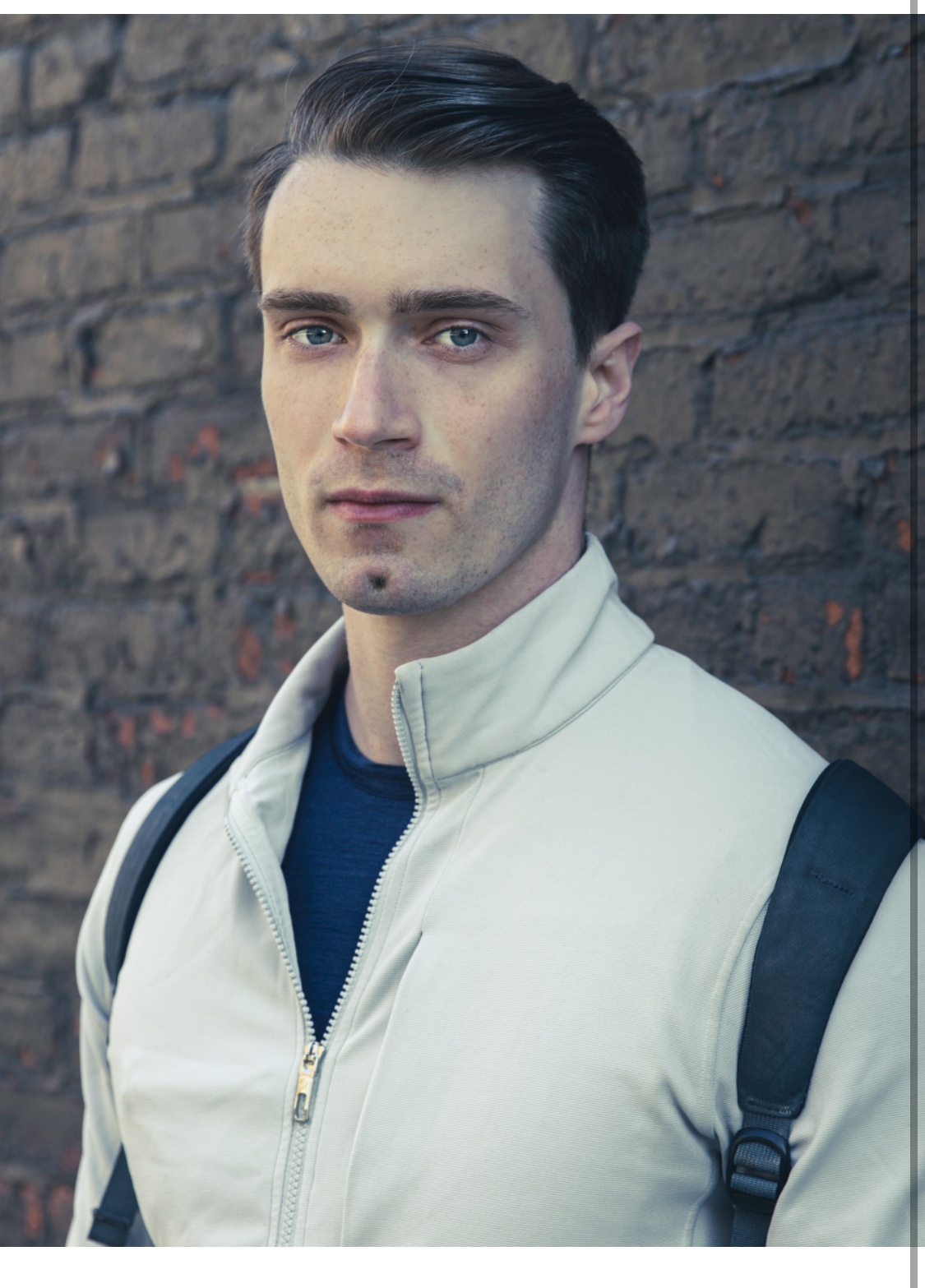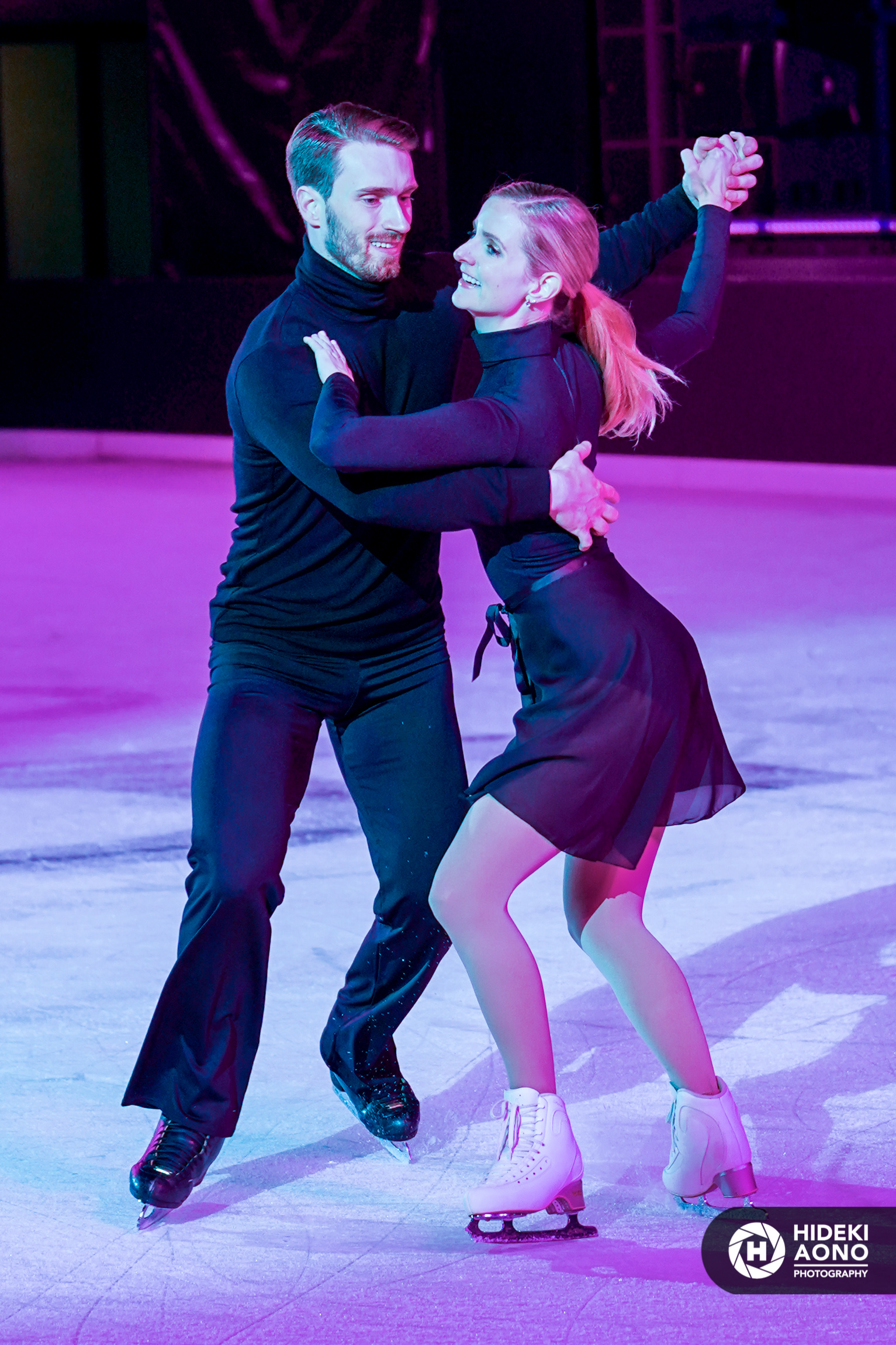 CONOR WAGAR
Performer
CONOR WAGAR began skating as an ITNY artist in 2015, as a triple gold-medalist in Moves in the Field, Freestyle, and Ice Dance before joining the touring company of Disney on Ice, the company that drove him as a boy to beg his parents to sign him up for lessons. Under the guidance of coach Doris Papenfuss, Conor competed at Junior Nationals with only two years of skating under his belt, went on to compete at Eastern Sectionals and was an alternate for US Nationals. While continuing to skate with ITNY, Conor works as a certified personal trainer and nutrition coach.
---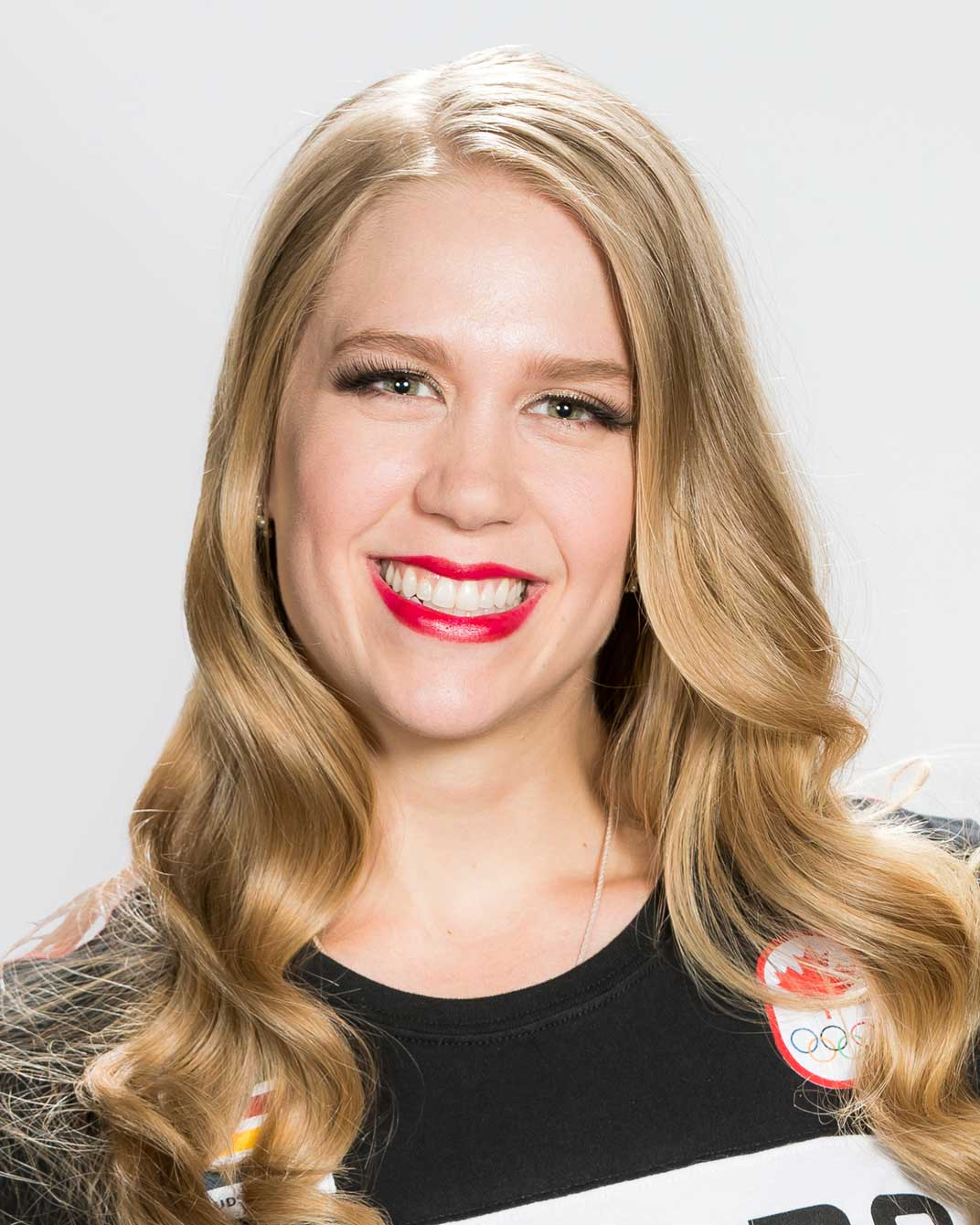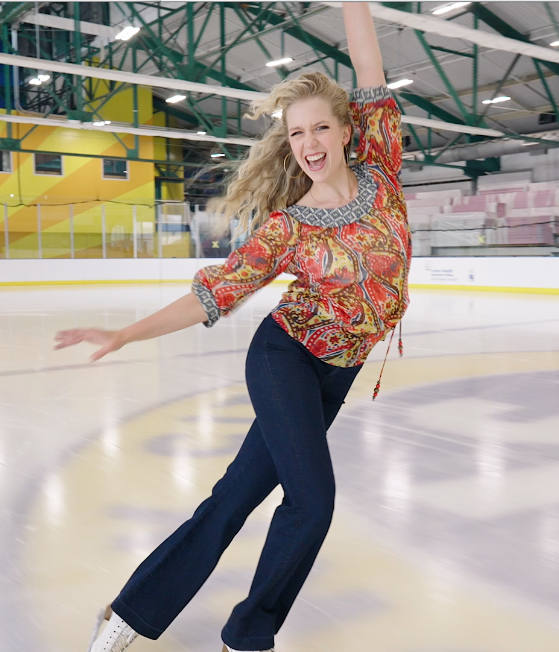 KAITLYN WEAVER
Guest Performer & Choreographer
Kaitlyn Weaver - Empathetic communication—through sport, dance, public speaking, or charity—is Kaitlyn Weaver's passion and gift. As an athlete, she reached the highest honor of figure skating and competed for Canada at the Olympic Games, and thrice stood on the World podium with her long-time ice dance partner, Andrew Poje. Kaitlyn remains active in the professional skating world and uses her platform for advocacy while dividing her time between New York, NY and Toronto, ON. Post-competitive life finds this ambitious creative performer engaging with her skating community, participating in and initiating global fundraisers, part-time coaching and choreography. Ice Theatre of New York, Inc.® has commissioned Kaitlyn to create a new solo dance repertory piece for the Company, which she will choreograph and perform.
---