2022-2023 Season in Review

Thank you for making 2022-2023 a great season!
Please consider making a fiscal-year-end donation by June 30th to help sustain our programming in the upcoming season. Click here to donate!
Thank You!
CITY SKATE CONCERT SERIES
This year's City Skate Concert Series featured "Pop-Up" and longer performances by the ITNY professional ensemble, special guest artists, and youth apprentices from November 2022 through March 2023. We performed at Bank of America Winter Village at Bryant Park, Riverbank State Park, The Rink at Rockefeller Center, Wollman Rink, and LeFrak Center at Lakeside, Brooklyn.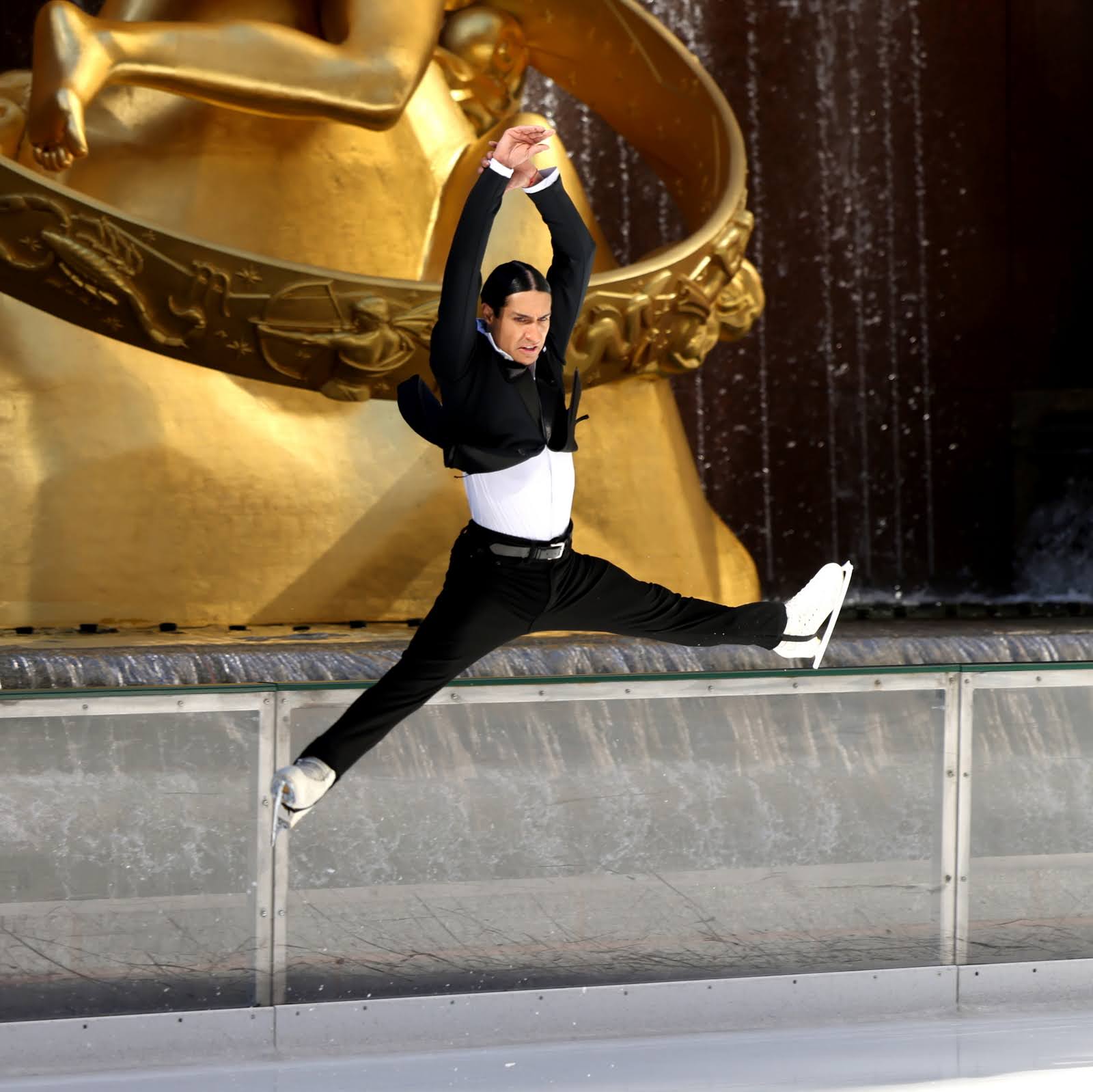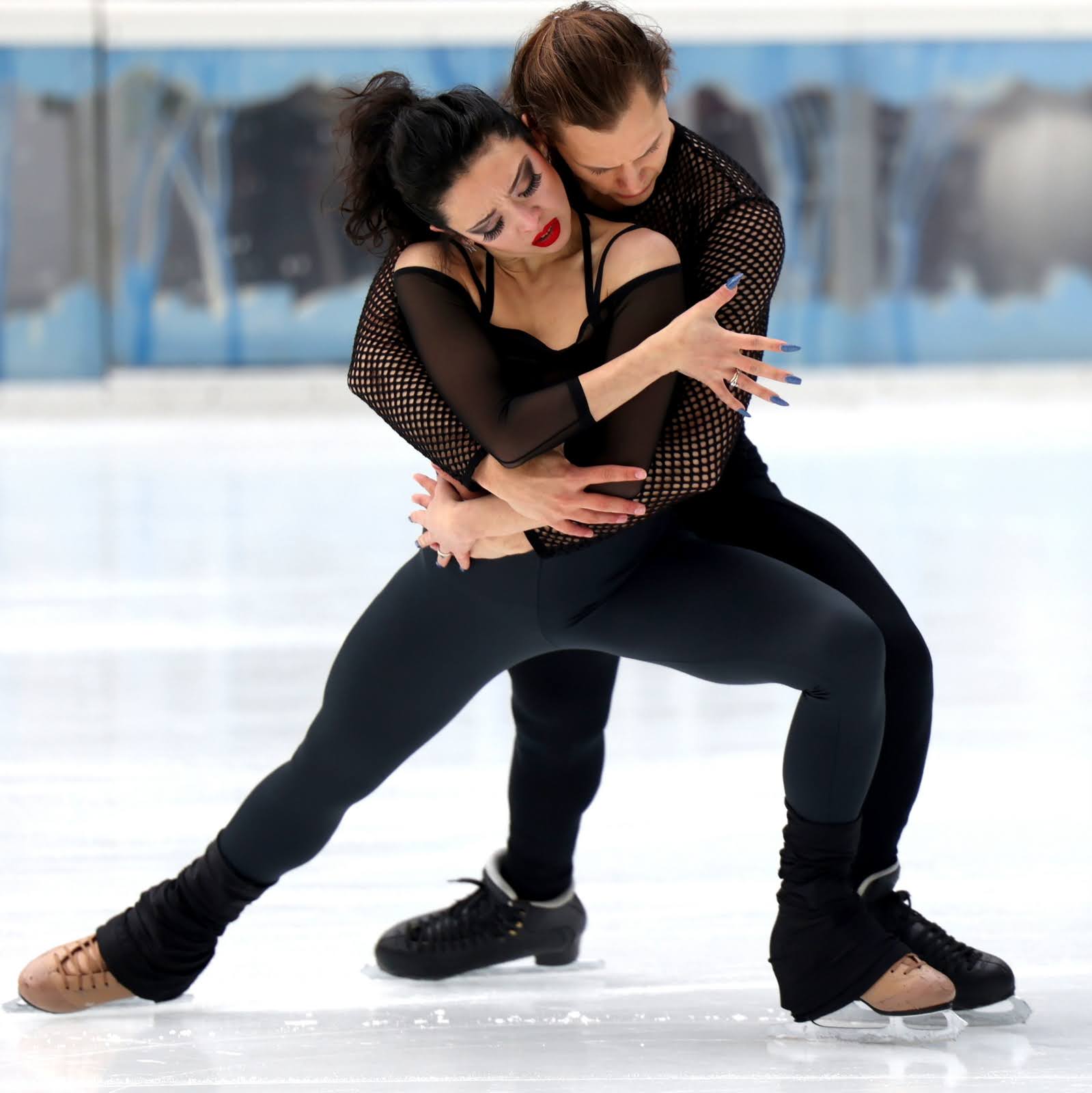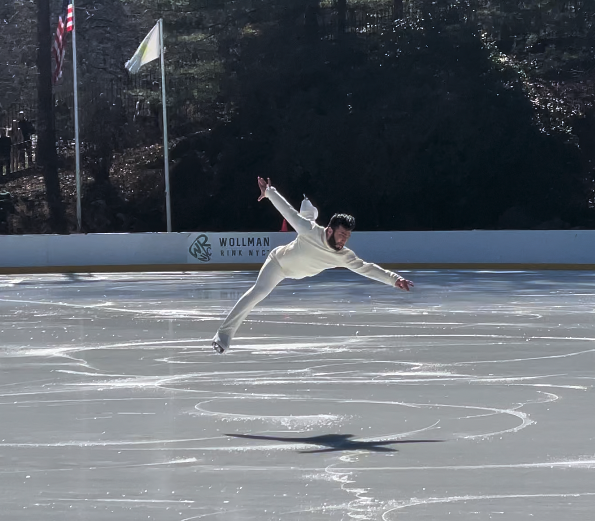 NEW WORKS AND YOUNG ARTISTS SERIES
We held 12 in-person sessions of our educational outreach programming for NYC public school students at Riverbank State Park, Sky Rink, Wollman Rink, and Prospect Park, Brooklyn, as well as one virtual session with students from Staten Island and Queens. First, our talented professionals and young apprentices performed for the students. ITNY teachers and performers then engaged the students in a free skating clinic. Students learn that ice skating is more than a competitive sport; they are introduced to the integration of athleticism and artistry necessary to create dancing on ice.
EDGE CLASSES
From September 2022 through June 2023, ITNY conducted Master Edge Classes at Sky Rink, Chelsea Piers, as well as new adult edge classes at the Bank of America Winter Village at Bryant Park. Classes were taught by Ensemble Director Elisa Angeli and company members Sarah France and Danil Berdnikov as well as guest artist Beth Woronoff. Close to 150 unique skaters participated throughout the season.
FALL FROLIC
Our Fall Frolic Performance and Fundraiser took place on Thursday, October 27, 2022 at Sky Rink and the Sunset Terrace at Chelsea Piers. ITNY presented eleven pieces total, in an "unplugged" format without theatrical lighting. Performers included our professional ensemble, youth performing apprentices, and guest skaters World Junior Champions Oona and Gage Brown and Olympian Donovan Carrillo.
We presented the Will Sears Award to Mexican National Champion Donovan Carrillo and his Coach Gregorio Nuñez.
The Will Sears Award is presented to a skater who has shown exceptional daring and persistence in pursuit of their passion.
Chair Erika Harrsch and Mexican Deputy Consul General, Rita Vargas Torregrosa presented the award to Donovan Carrillo & Gregorio Nuñez.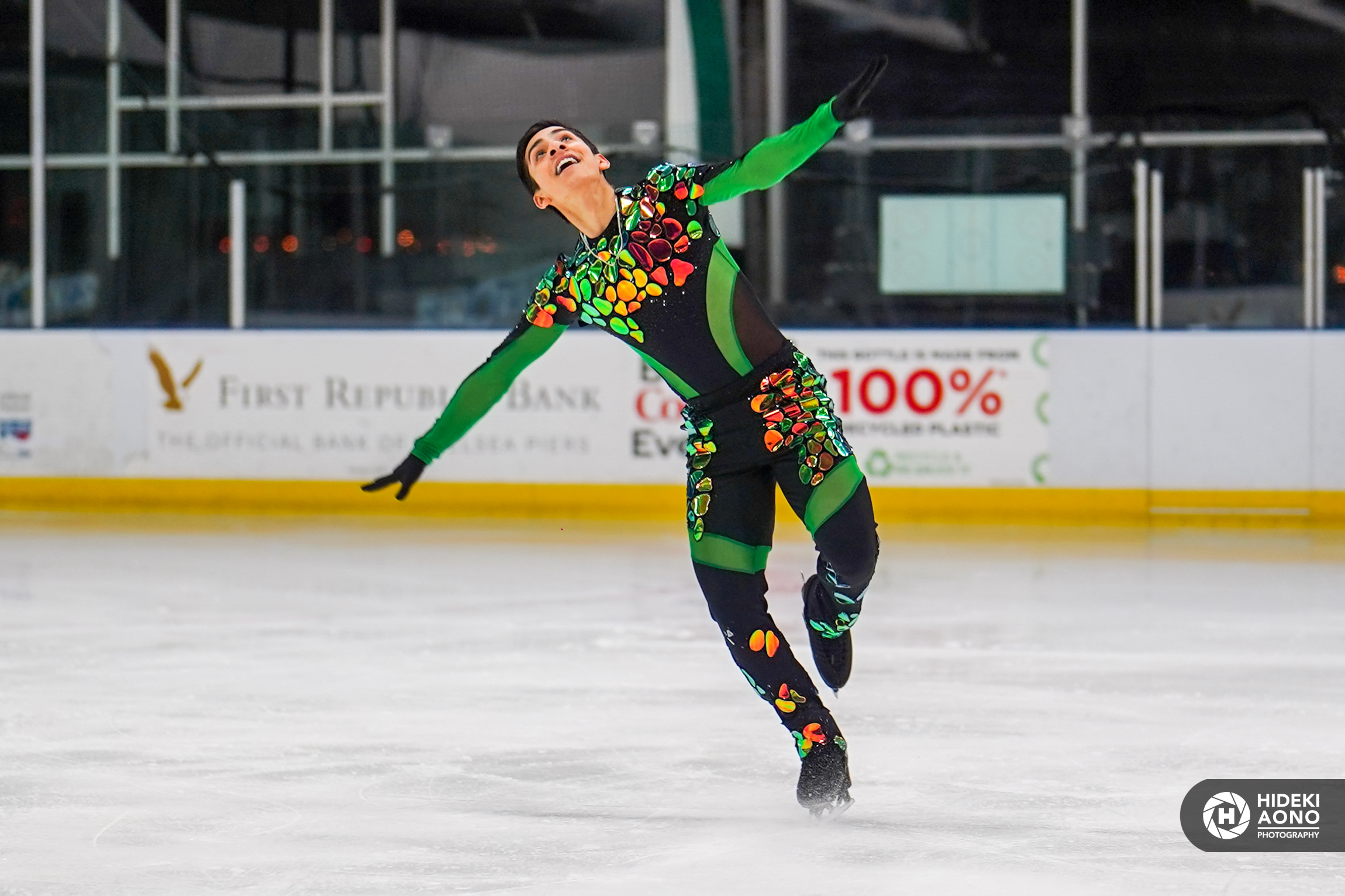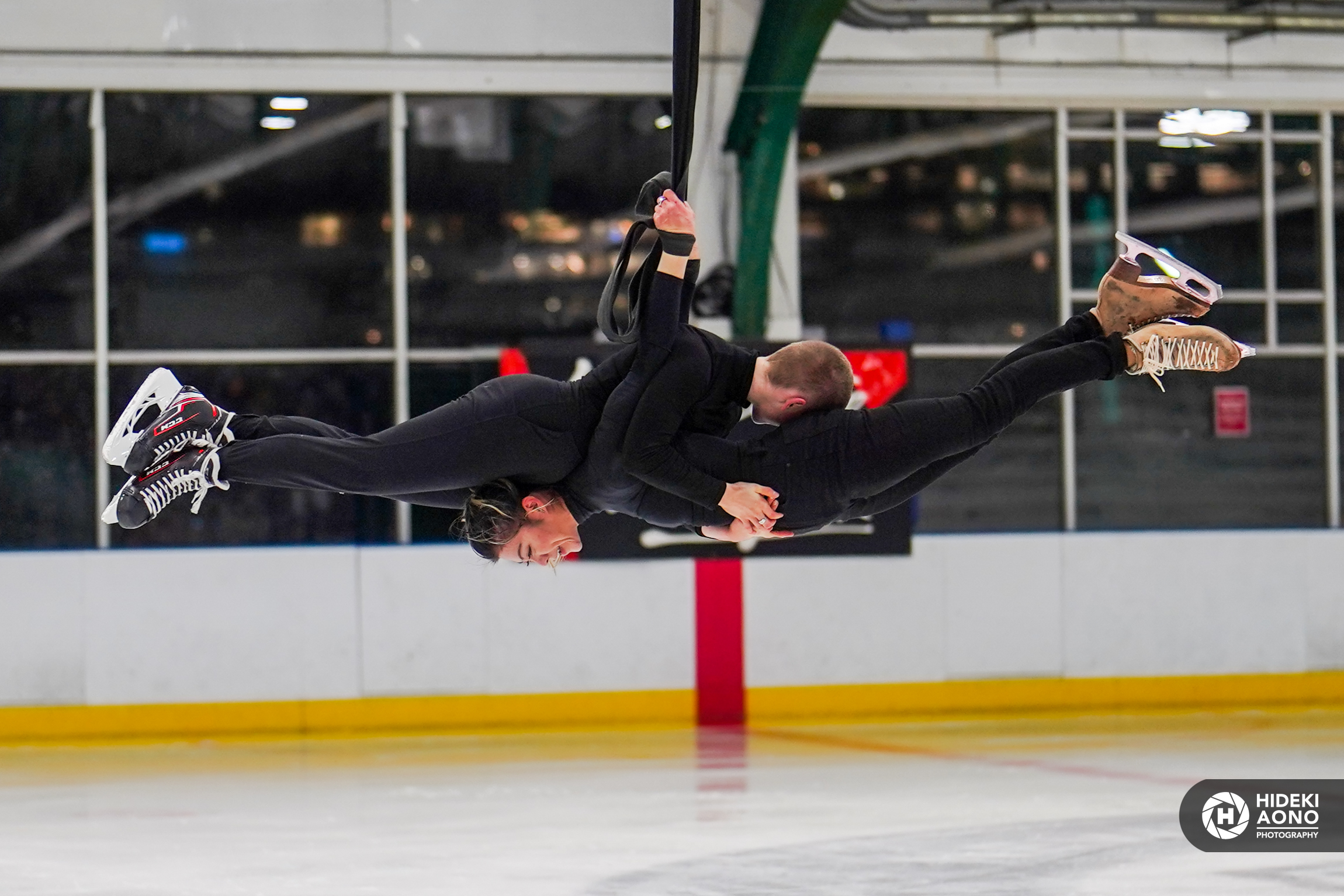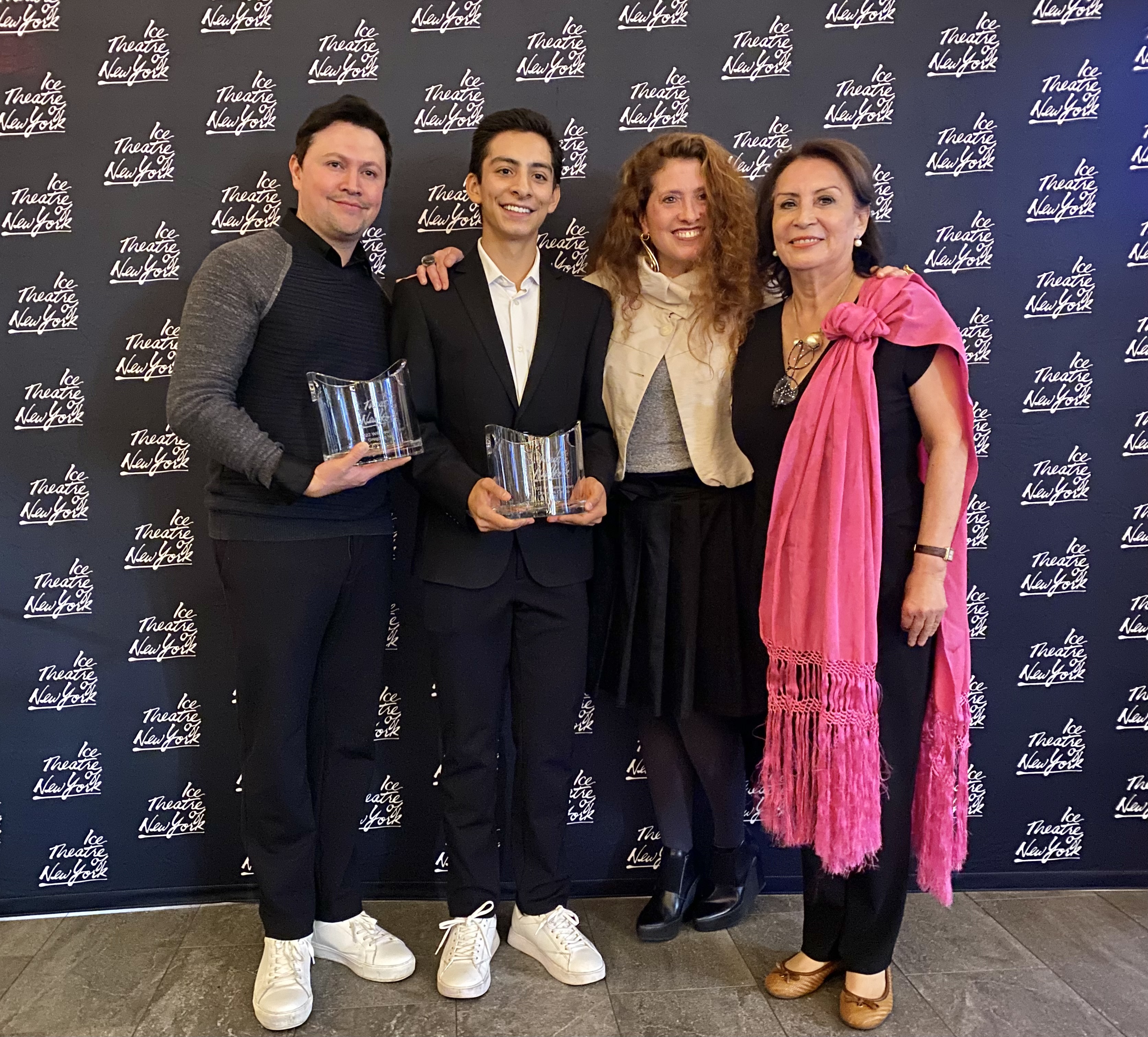 THE UNSEEN
ITNY presented The Unseen, with Multidisciplinary Artist and Educator LaJuné McMillian.
The Unseen is a real-time motion capture performance on ice showcasing, celebrating, and honoring Black figure skaters of the past and present. The new media event featured a live performance by Theron "TJ" James on synthetic ice at ONX Studio.
HOME SEASON PERFORMANCES
Our 2023 Home Season Performances took place on May 5, 6 and 8 at Sky Rink, Chelsea Piers. The full theatrical show included 4 world premieres and re-stagings of ITNY repertory favorites, and was performed by the ITNY professional ensemble, youth performing apprentices, and guest artists US Open Champion Rohene Ward and World Junior Champions Oona and Gage Brown. On the Gala Night, we were joined by Olympian and National Champion Jason Brown!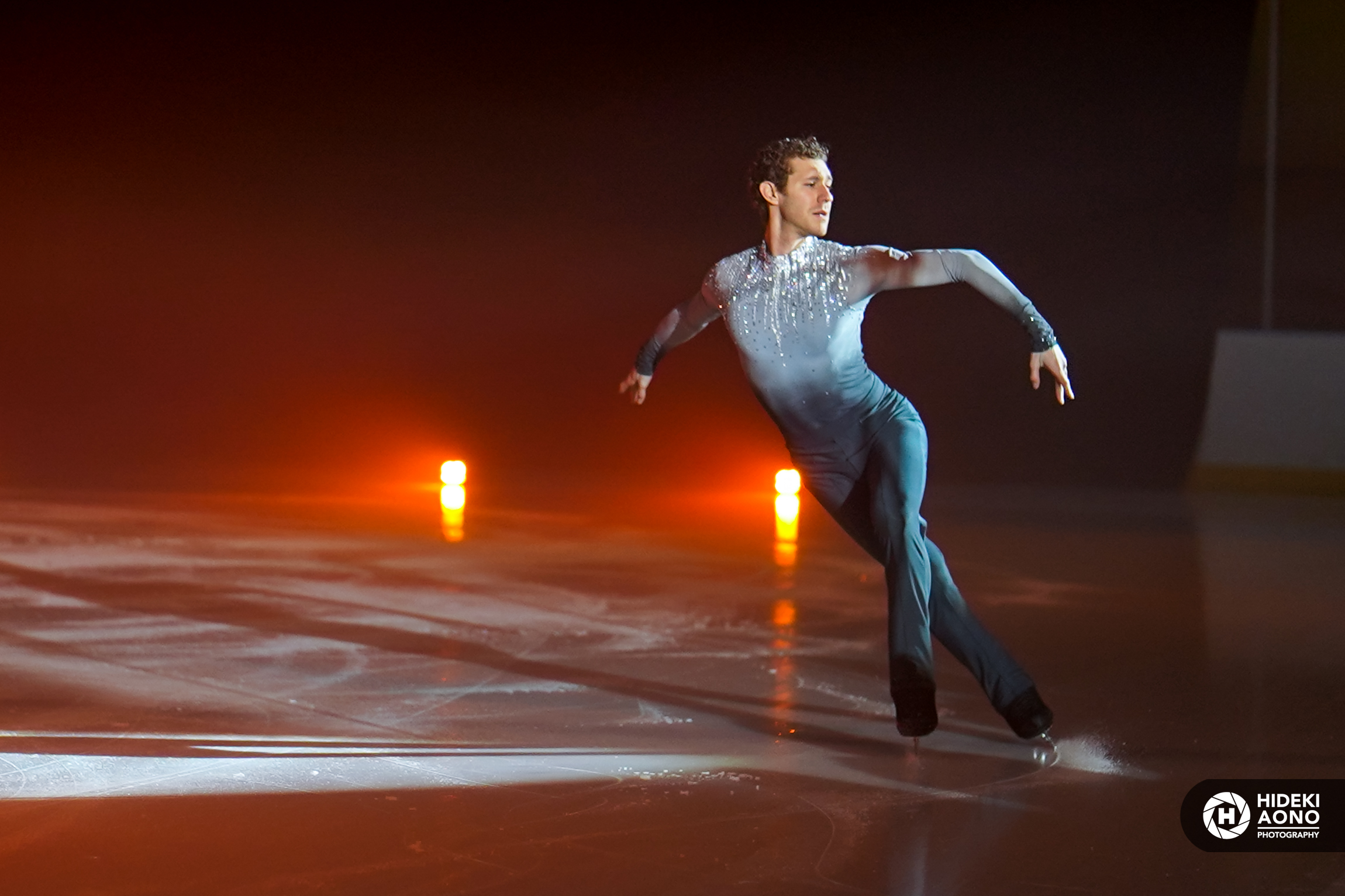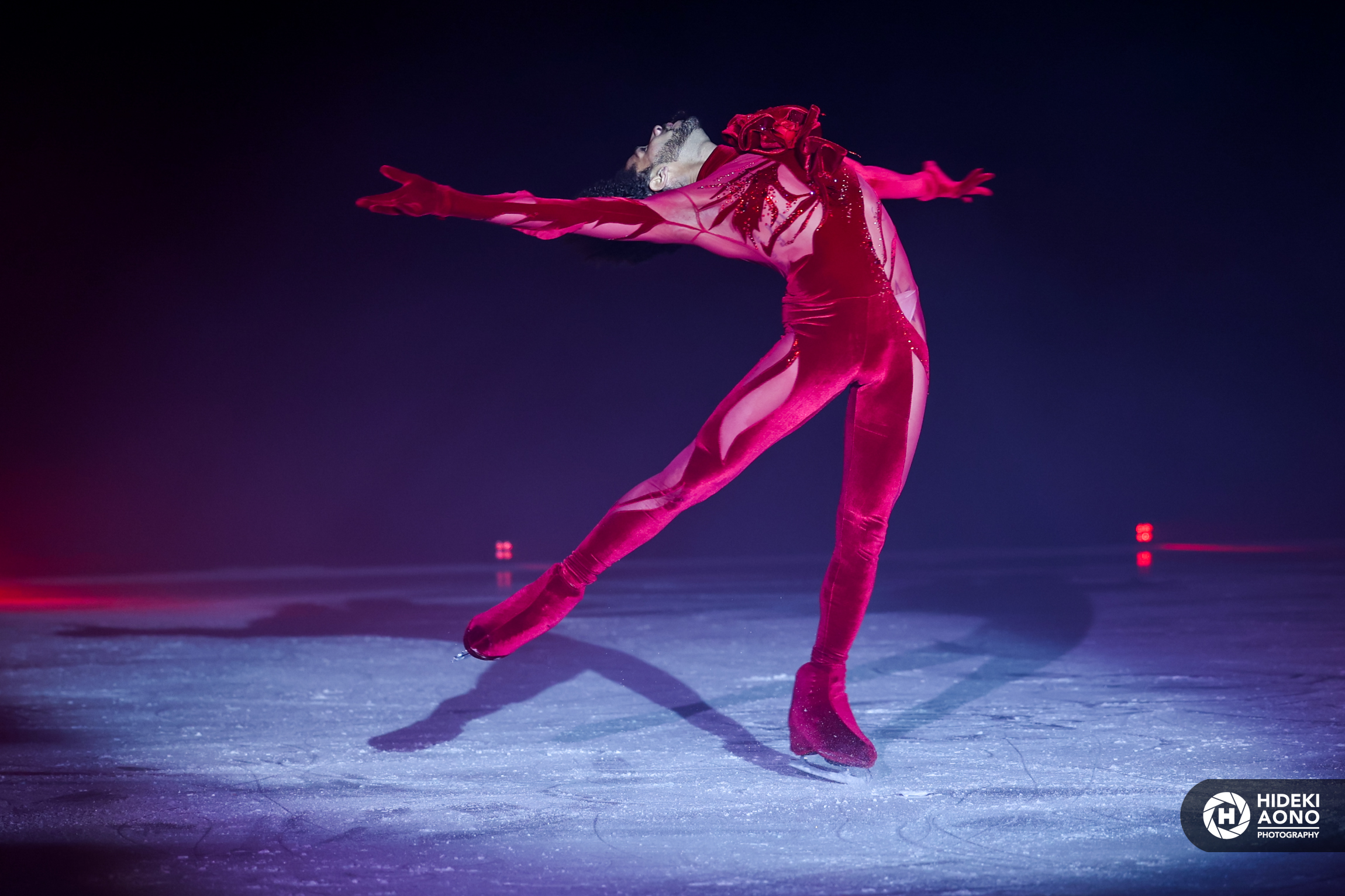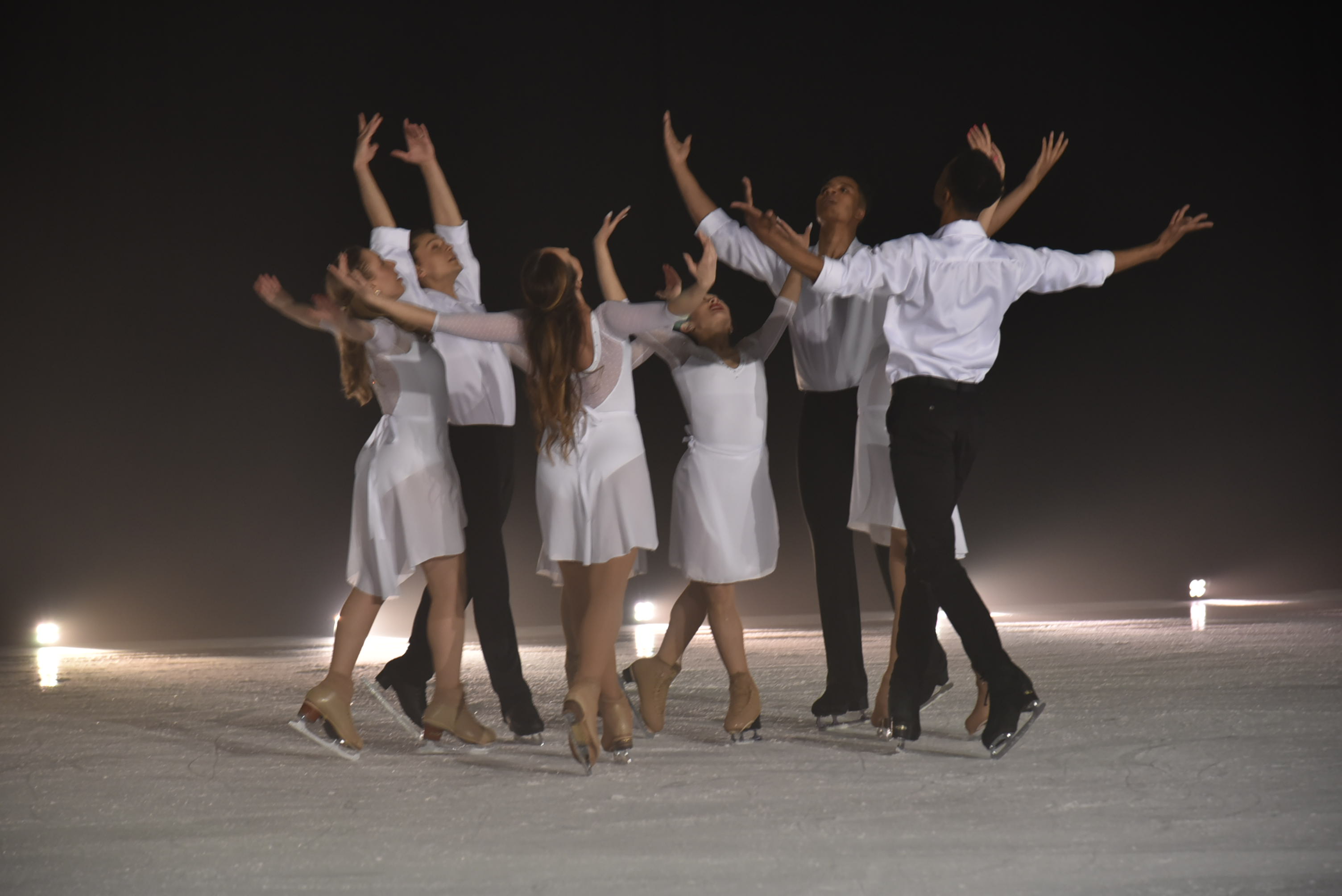 VIDEO
2023 BENEFIT GALA
Olympian and National Champion Jason Brown was honored at the Benefit Gala on May 8 at the Lighthouse at Chelsea Piers in New York City.
"ITNY celebrates Jason Brown for his accomplishments and for being a role model in our 'icy' world. Besides being a renowned World and Olympic competitor, Jason is a very creative and innovative performer," said Moira North, Founder/Artistic Director.
"Artistic skating and dancing on ice are what I aspire to and ITNY embodies this. I am delighted to receive this honor," responded Jason.
Rohene Ward received the Choreography Award and Marni Halasa the Alumni Award.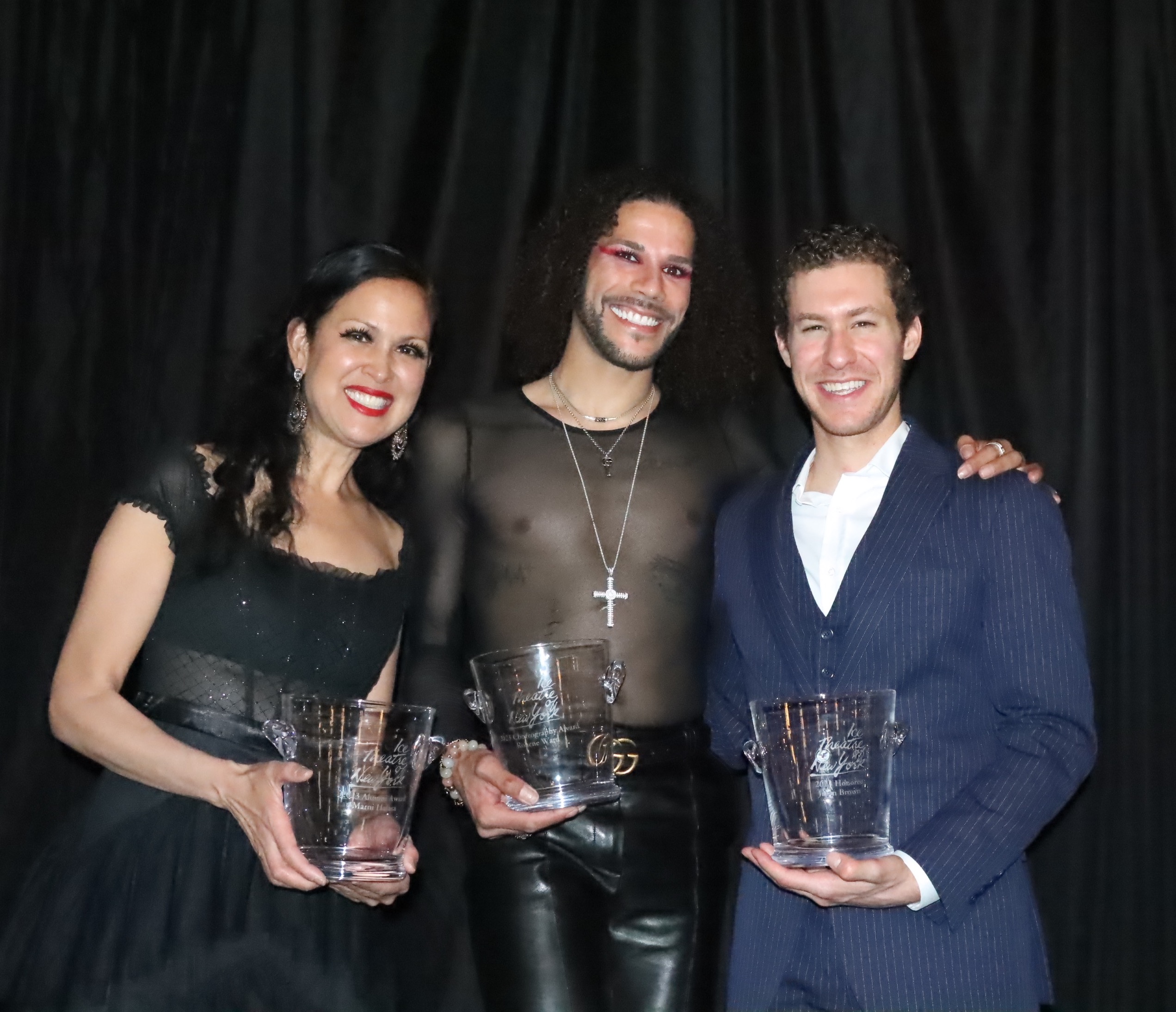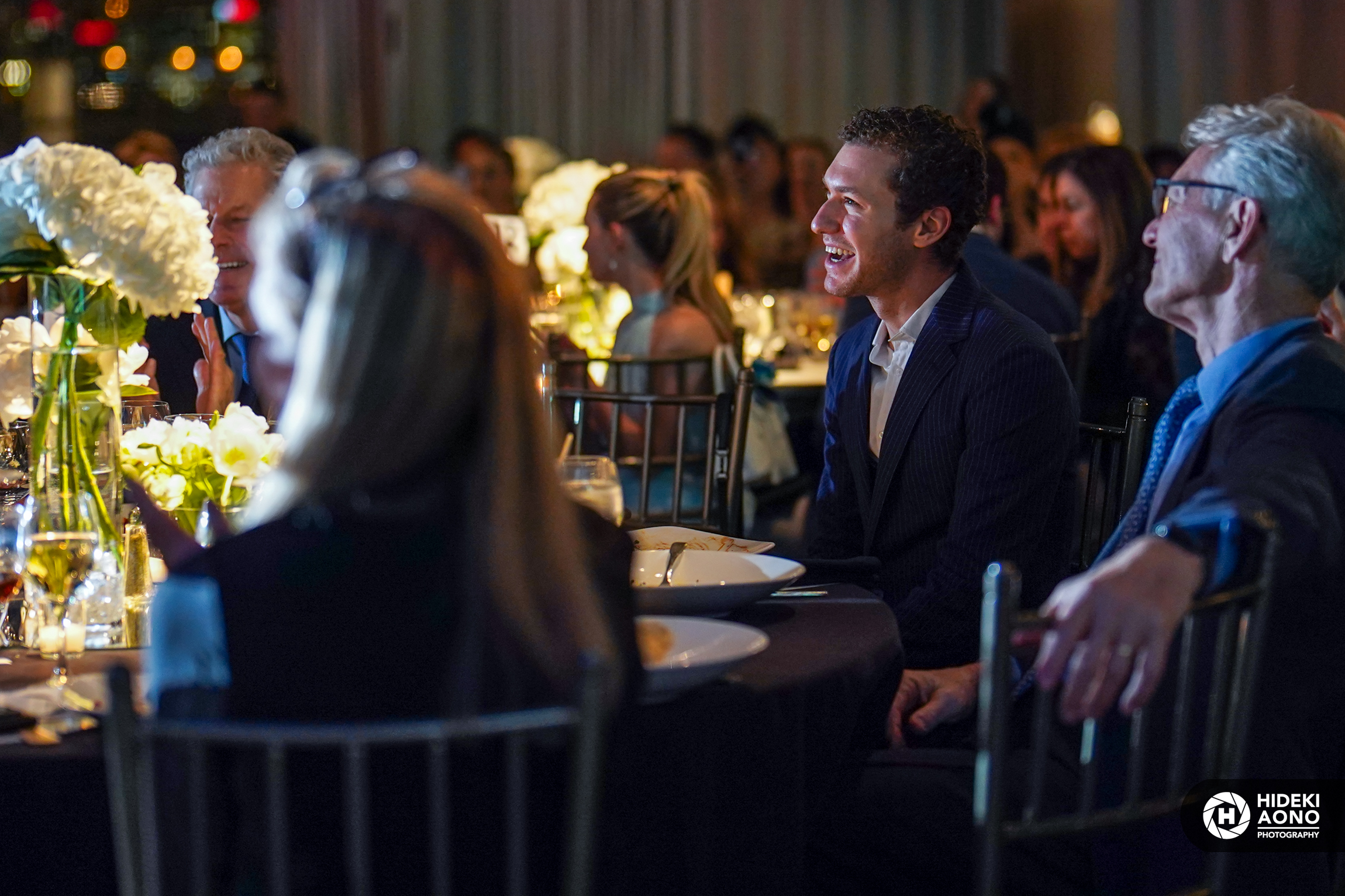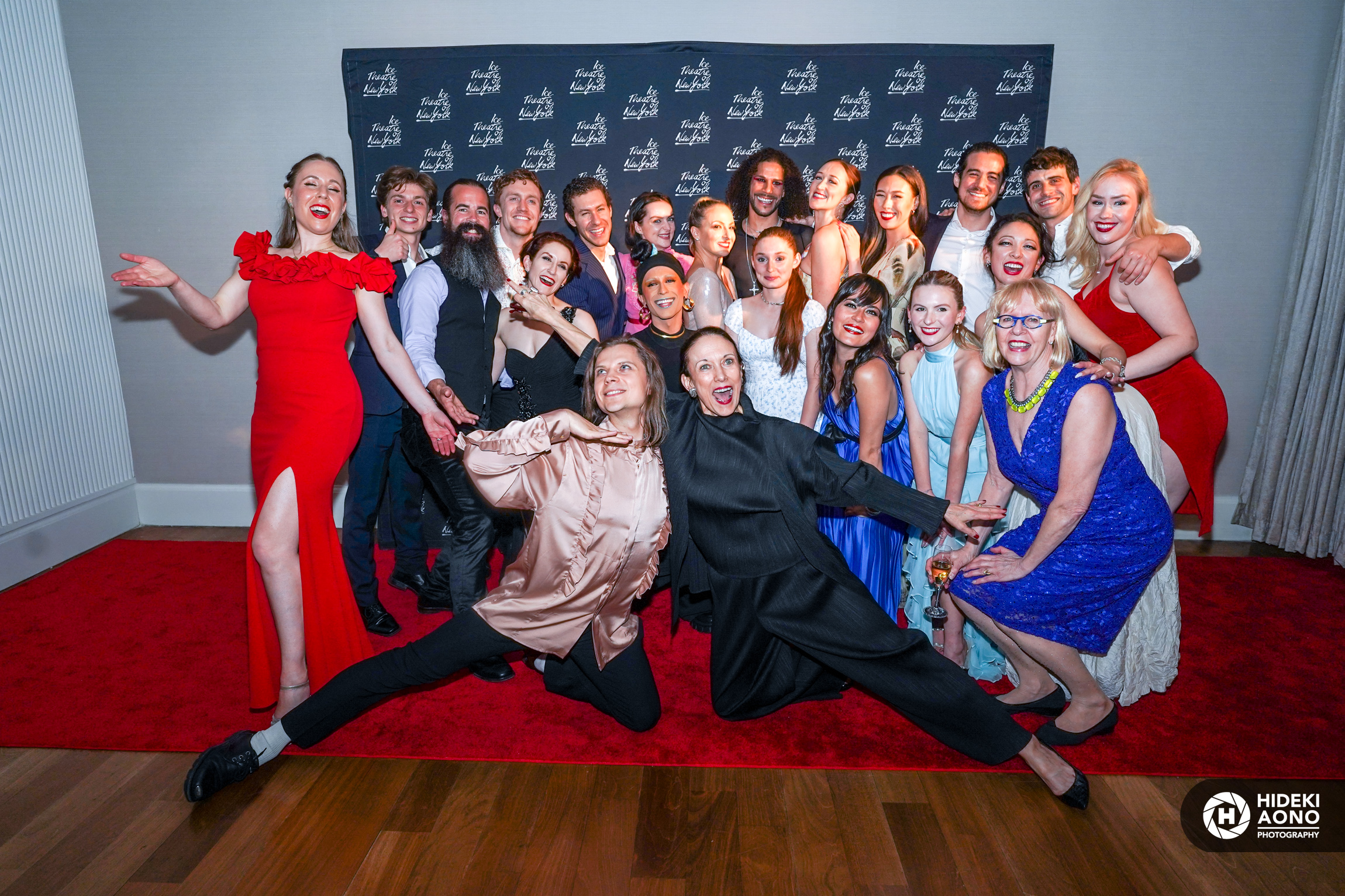 DICK BUTTON FESTIVAL OF ARTISTIC SKATING
ITNY participated in the inaugural Dick Button Festival of Artistic Skating in Lake Placid, NY on October 1 & 2, 2022. Sarah France conducted a choreography clinic and Danil Berdnikov, Sarah France, Valerie Levine, and Liz Yoshiko Schmidt performed.
WINTER HOLIDAY SKATING CELEBRATION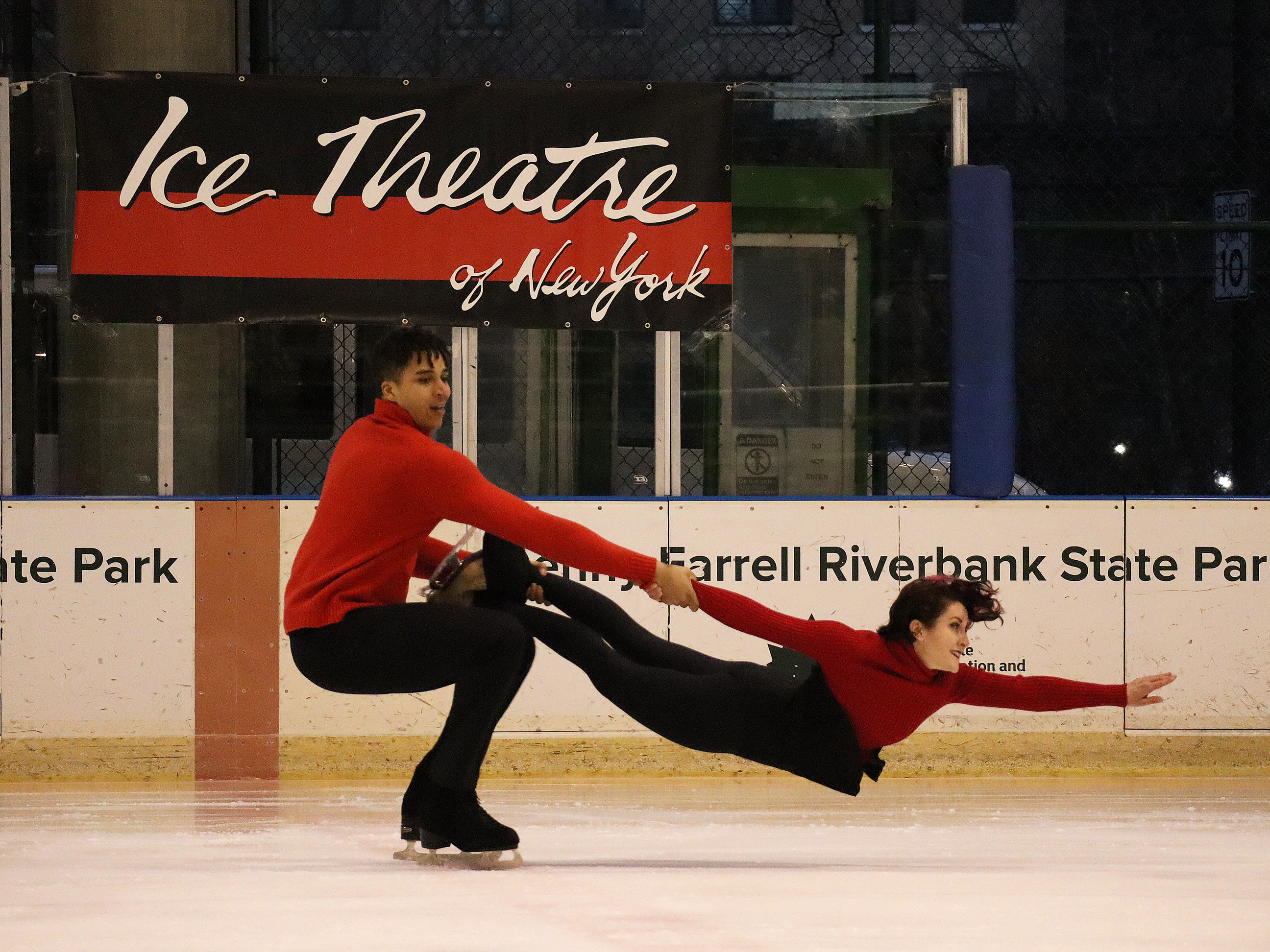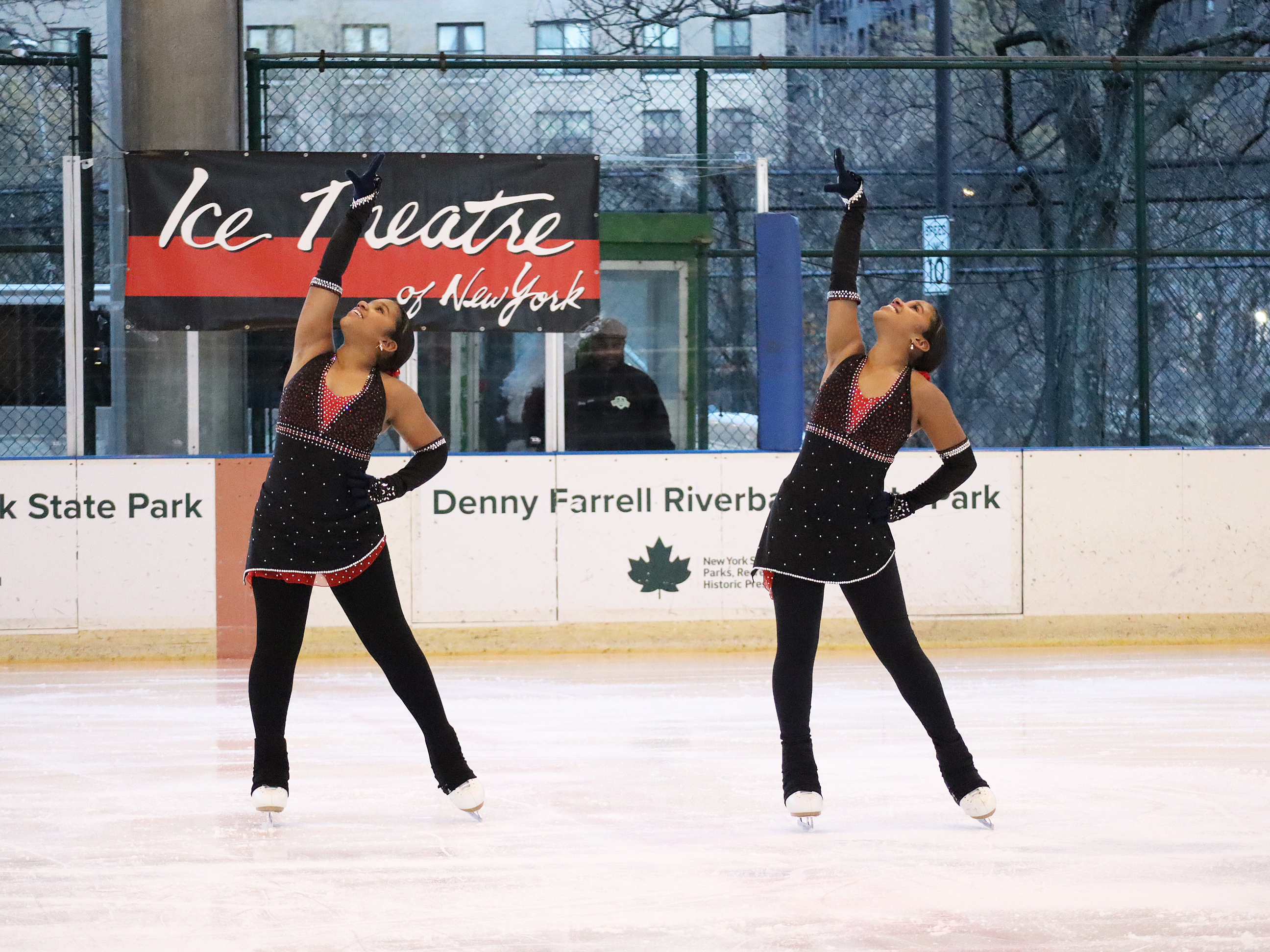 SPECIAL EVENTS & HOLIDAY CHARACTERS
ITNY provided a skating Santa, elves, and the official ambassador of Rockefeller Center, "Roxy the Owl," at Rockefeller Center. Roxy was even invited to participate in Rockefeller Center's Tree Lighting Ceremony.
ITNY also participated in the Tree Lighting Show at Bank of America Village at Bryant Park with Oona and Gage Brown.
In December 2022, we performed with Johnny Weir in Nemacolin, PA , and in January 2023, we presented a performance of Of Water and Ice at the World University Games in Lake Placid, NY.
As every year, ITNY also provided a variety of character skaters for special events at the local seasonal rinks.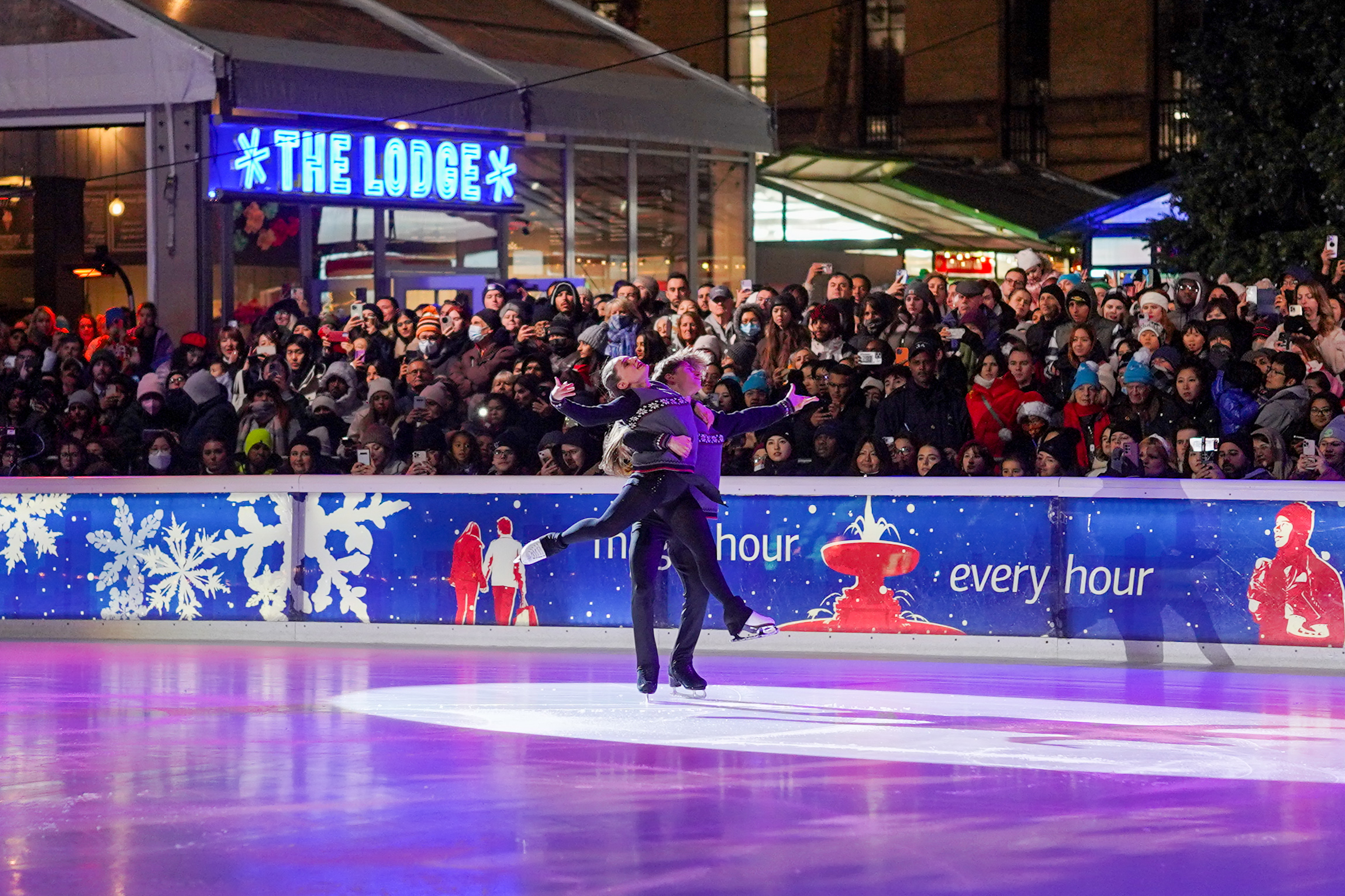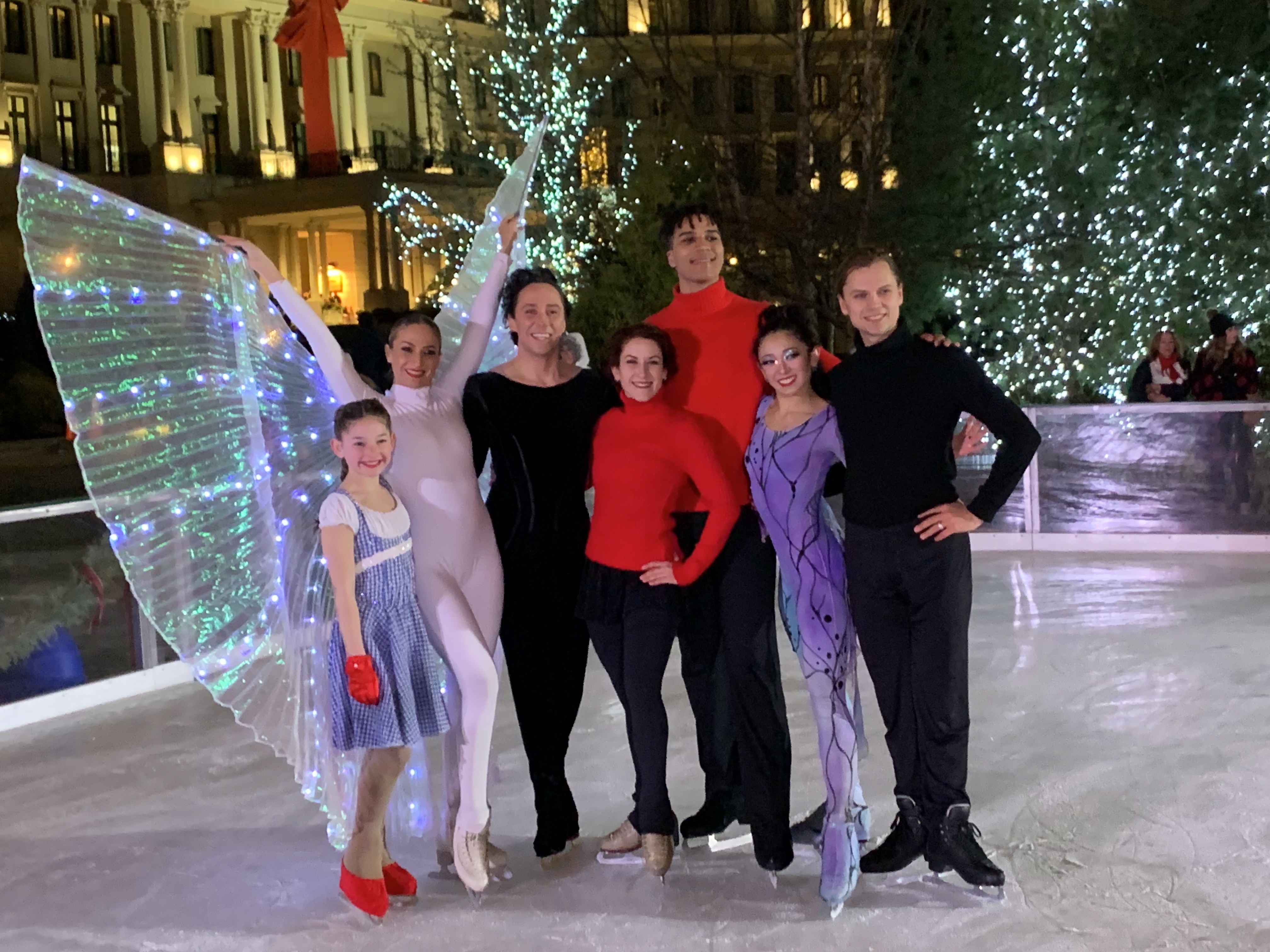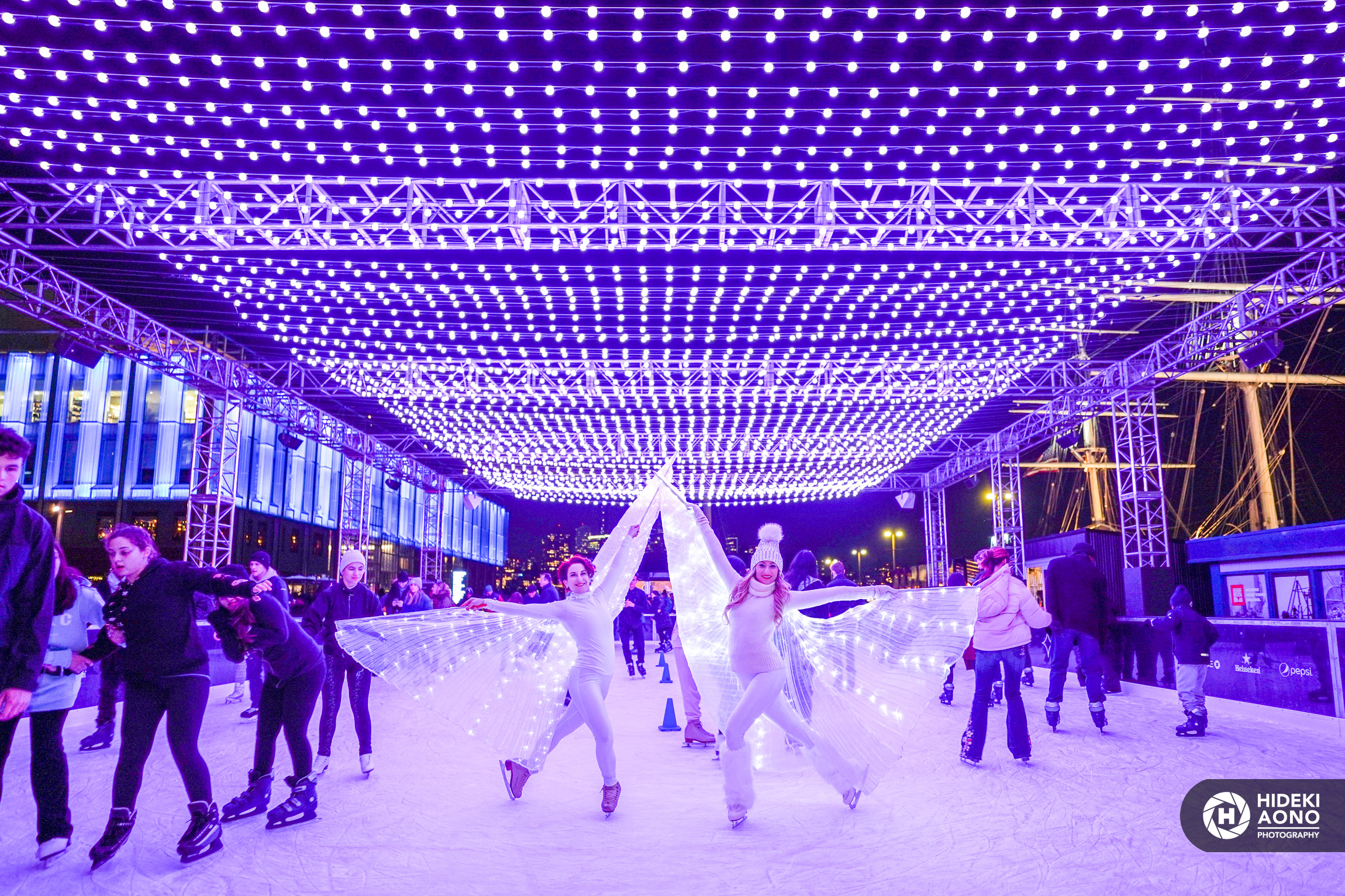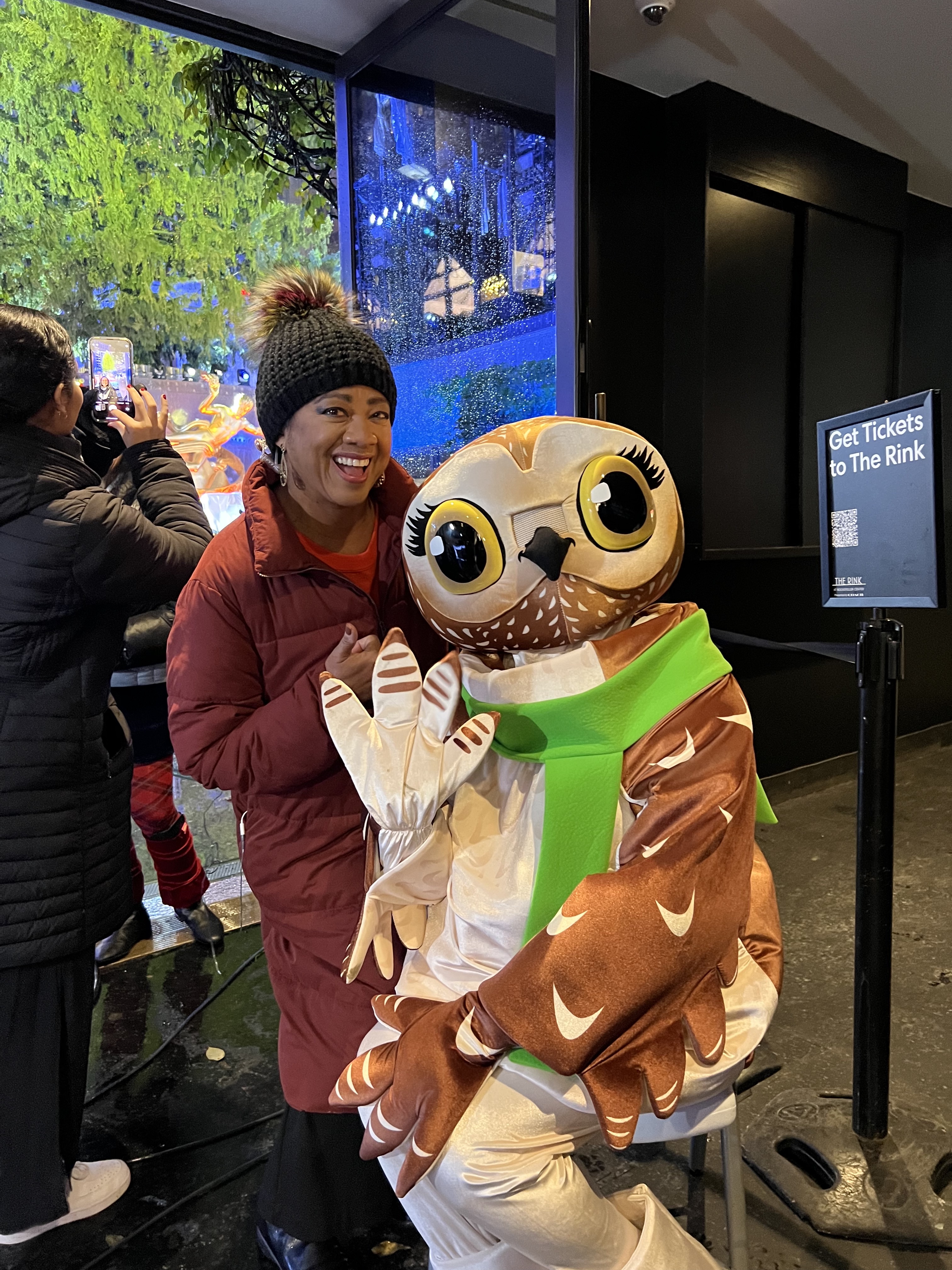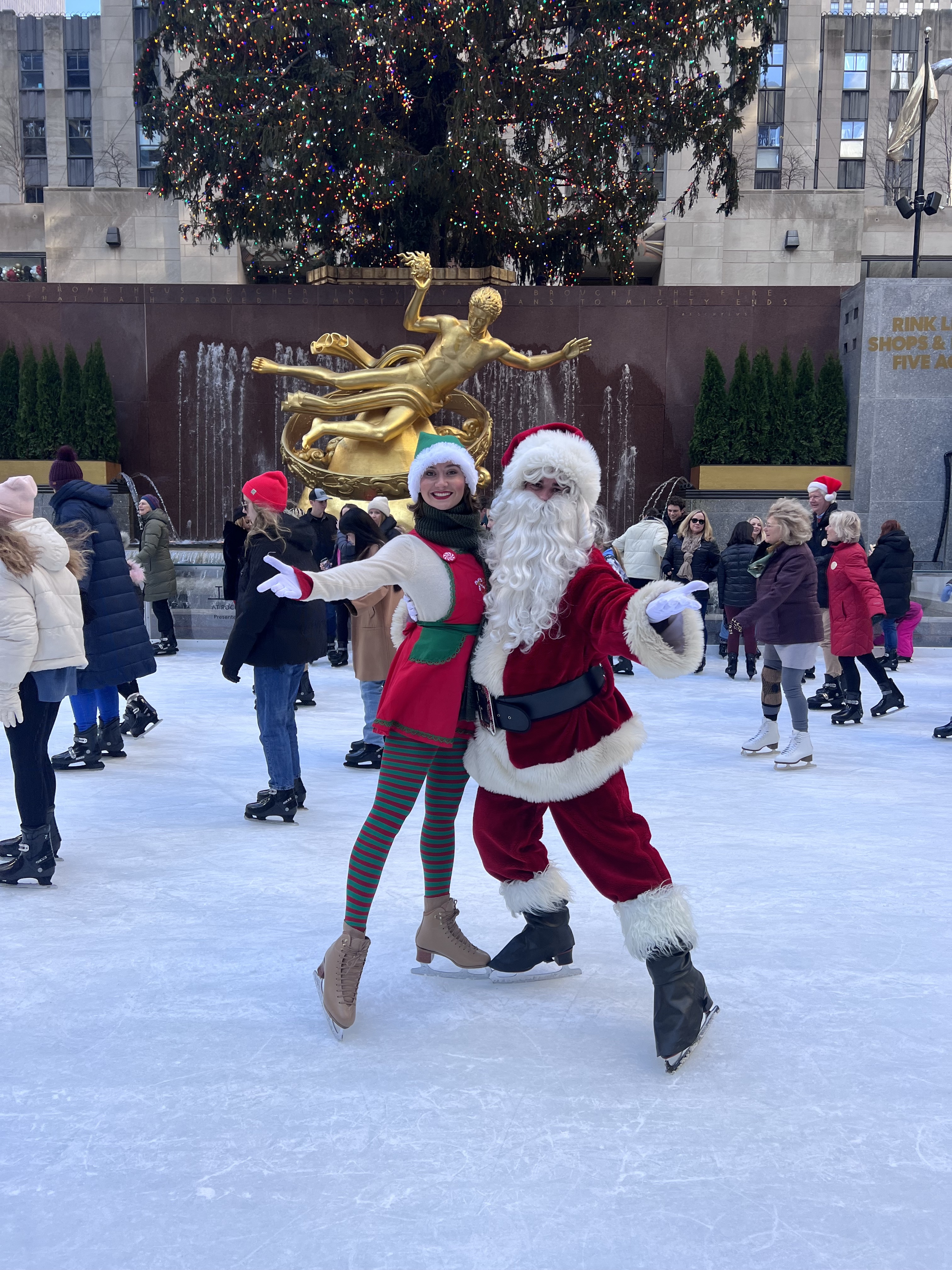 PUBLICATIONS
ITNY's Performance at Nemacolin, PA was featured in Martin CID Magazine
The Unseen was featured in the Amsterdam News
ITNY Professional Ensemble Member Aaron Singletary was featured in the Amsterdam News
ITNY Choreography Awardee Rohene Ward who was also a guest artist in the Home Season was featured in Amsterdam News
Our Alumni Honoree Marni Halasa was featured in the Village Sun & West View News
Thank you for your support. See you next Season!
This program is supported, in part, by the New York State Council on the Arts with the support of Governor Kathy C. Hochul and the New York State Legislature. ITNY is also supported by the New York City Department of Cultural Affairs, in partnership with the City Council, and NYC Council Member Shaun Abreu.
Additionally, ITNY receives funding from Bloomberg Philanthropies, The Daniel & Corrine Cichy Memorial Foundation, The Heartland Embers Fund, The Lisa McGraw Figure Skating Foundation, the Will Sears Foundation,and its generous private patrons.
Photo Credit: Hideki Aono, Robert Dea, Sandy Kawaguchi, Amy Krut, Robyn Roth-Mosie, Josef Pinlac, Fong Wu