Nemacolin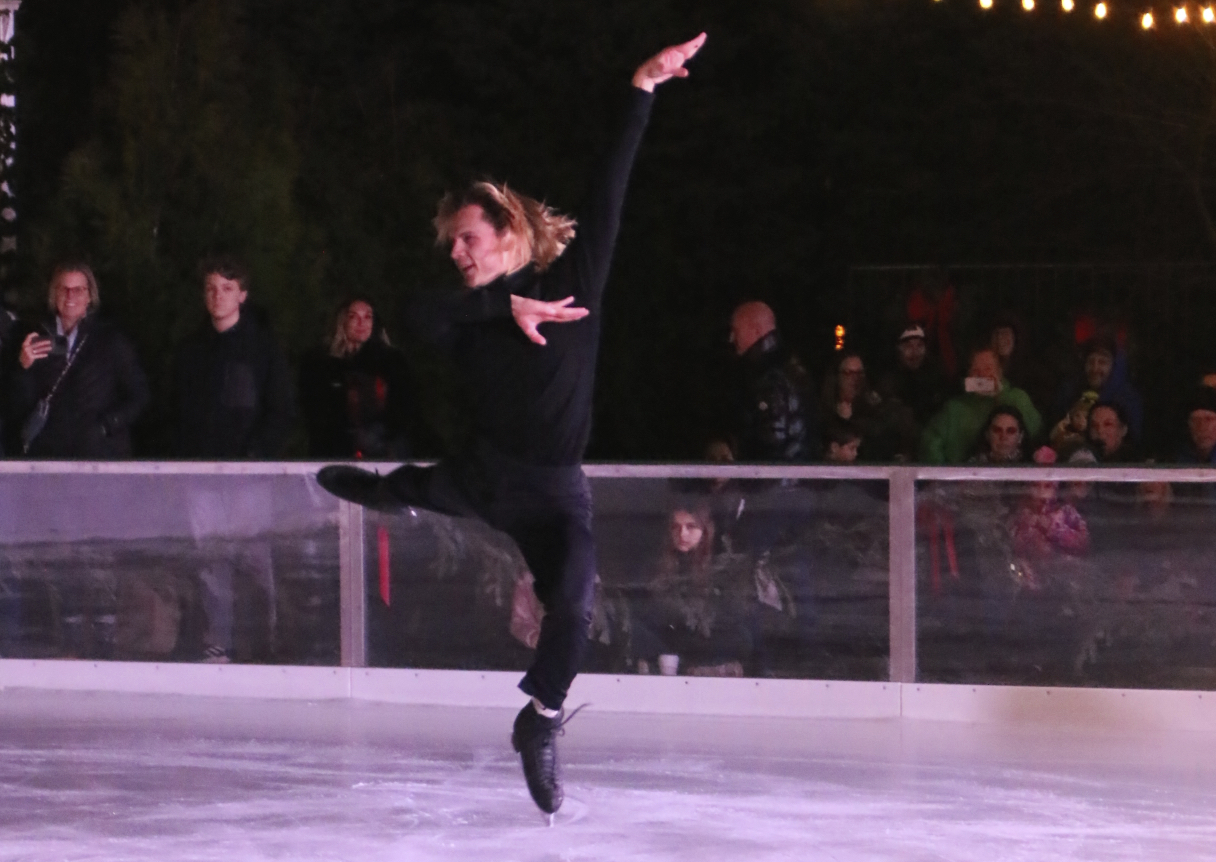 NEMACOLIN
Ice Theatre of New York Ensemble performed in Nemacolin, PA on December 3rd, 2022.
Of Water and Ice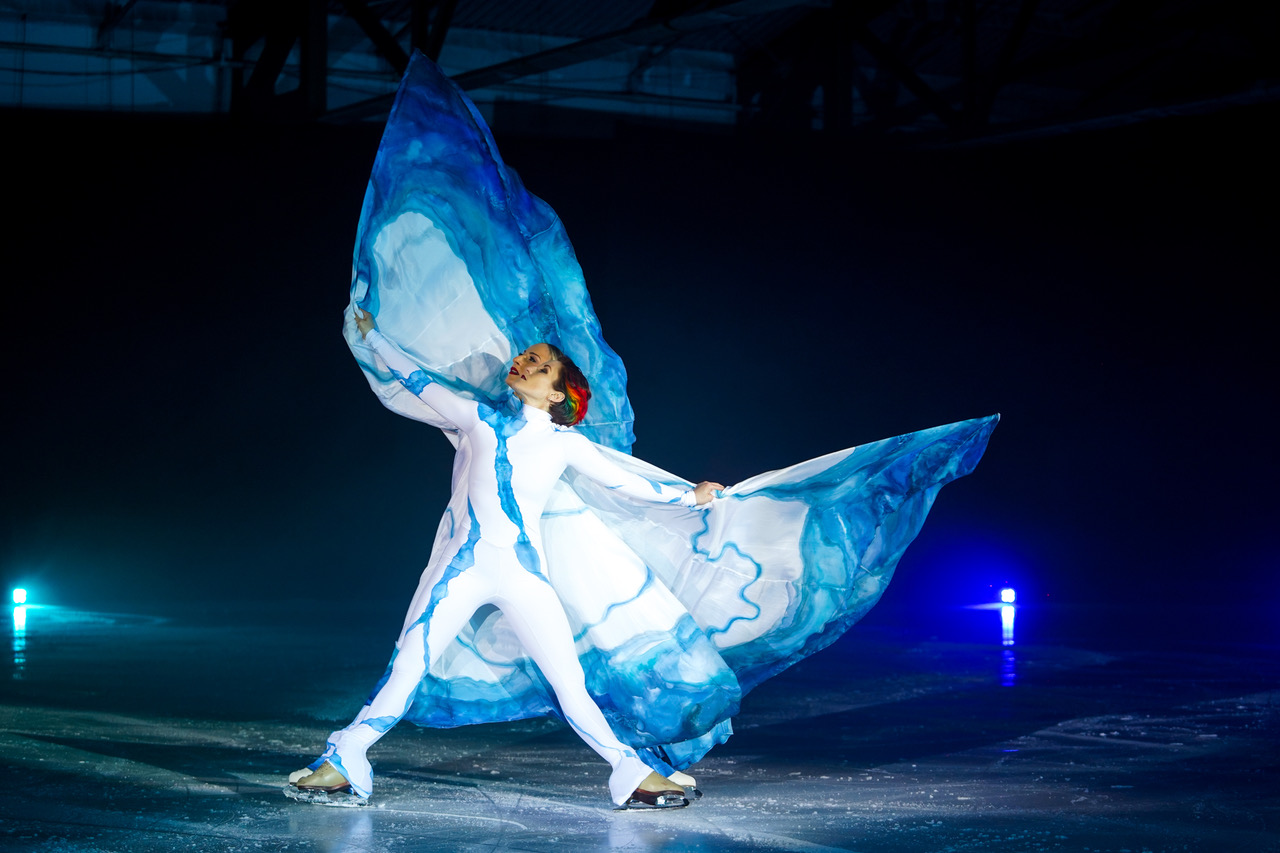 Photo Hideki Aono

Performers Sarah France and Valerie Levine
Choreography by Lorna Brown
Music by DJ Spooky
In the polar regions, a constant interplay takes place between H2O in its liquid and solid forms. Set to a DJ Spooky score, generated itself by the geometry of ice crystals and the math of climate change data, the dance explores what happens when this fragile balance of water and ice spins out of control. Choreography commissioned by Ice Theatre of New York® with the generous support of the New York State Council on the Arts.
"Baby It's Cold Outside"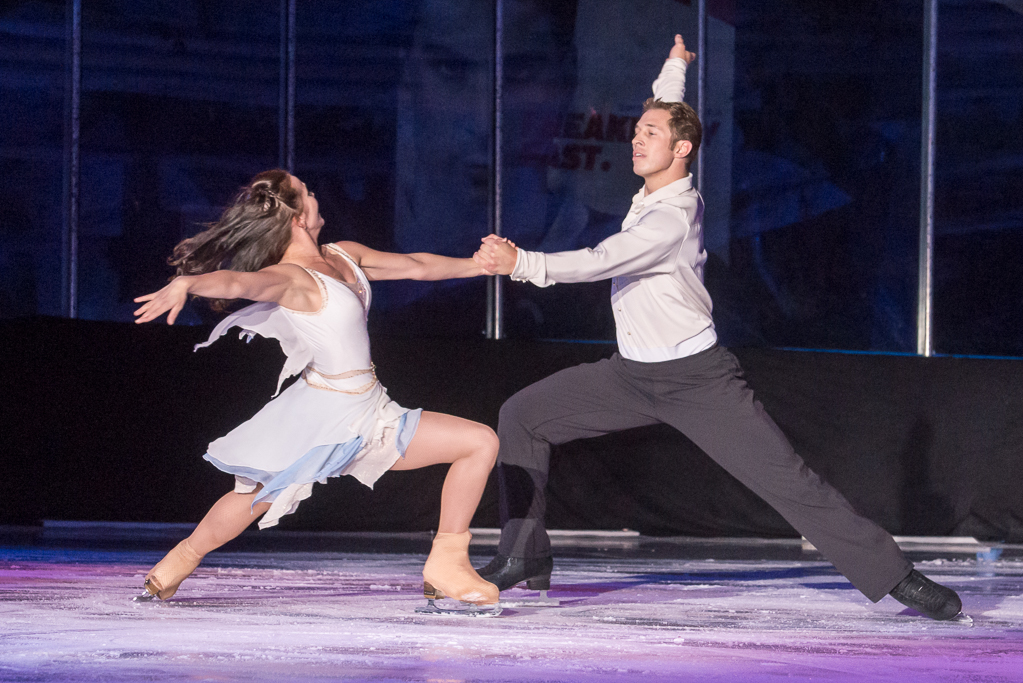 Photo Darial Sneed
Performers Sarah France and Aaron Singletary
Choreography by Douglas Webster

Take Five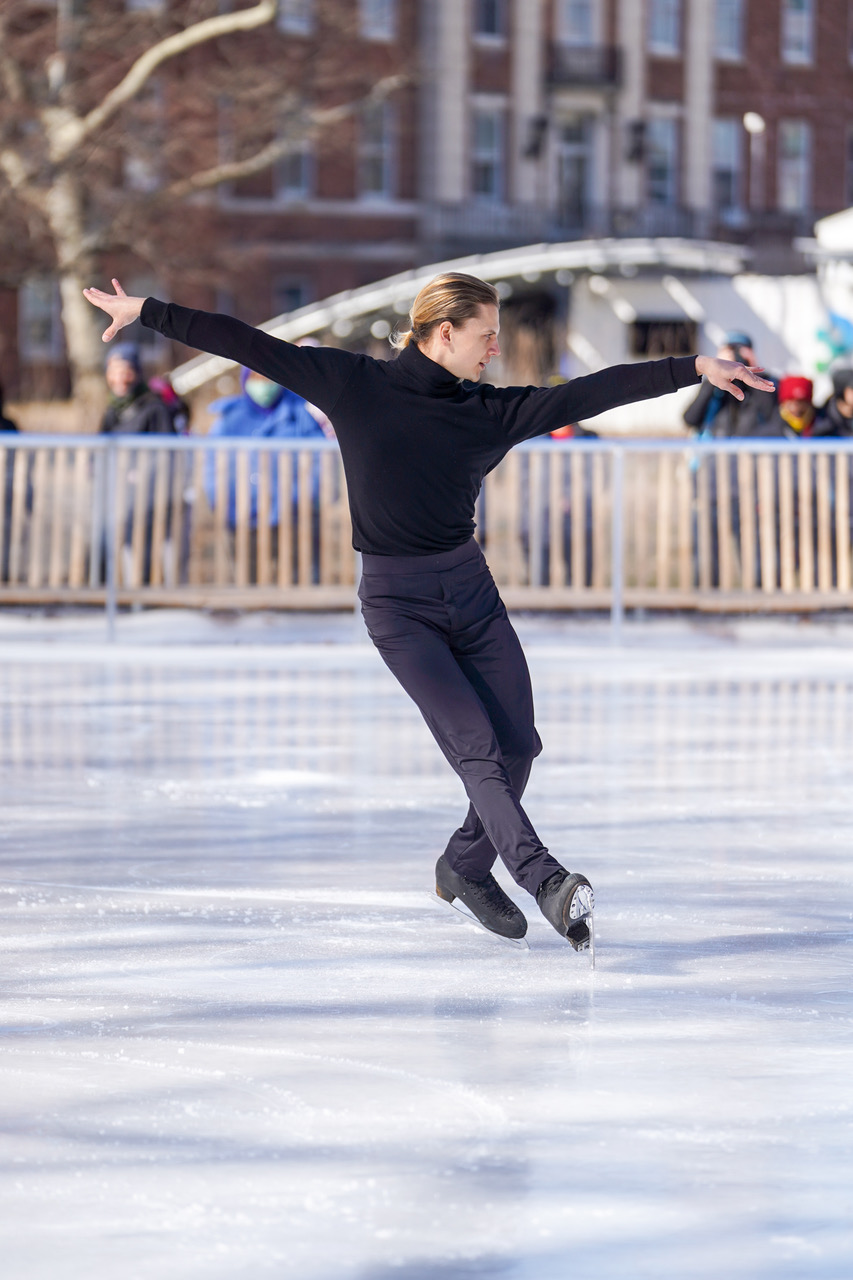 Photo Hideki Aono

Performer Danil Berdnikov
Choreography by Eliot Halverson
Music by Dave Brubeck


When Atoms Embrace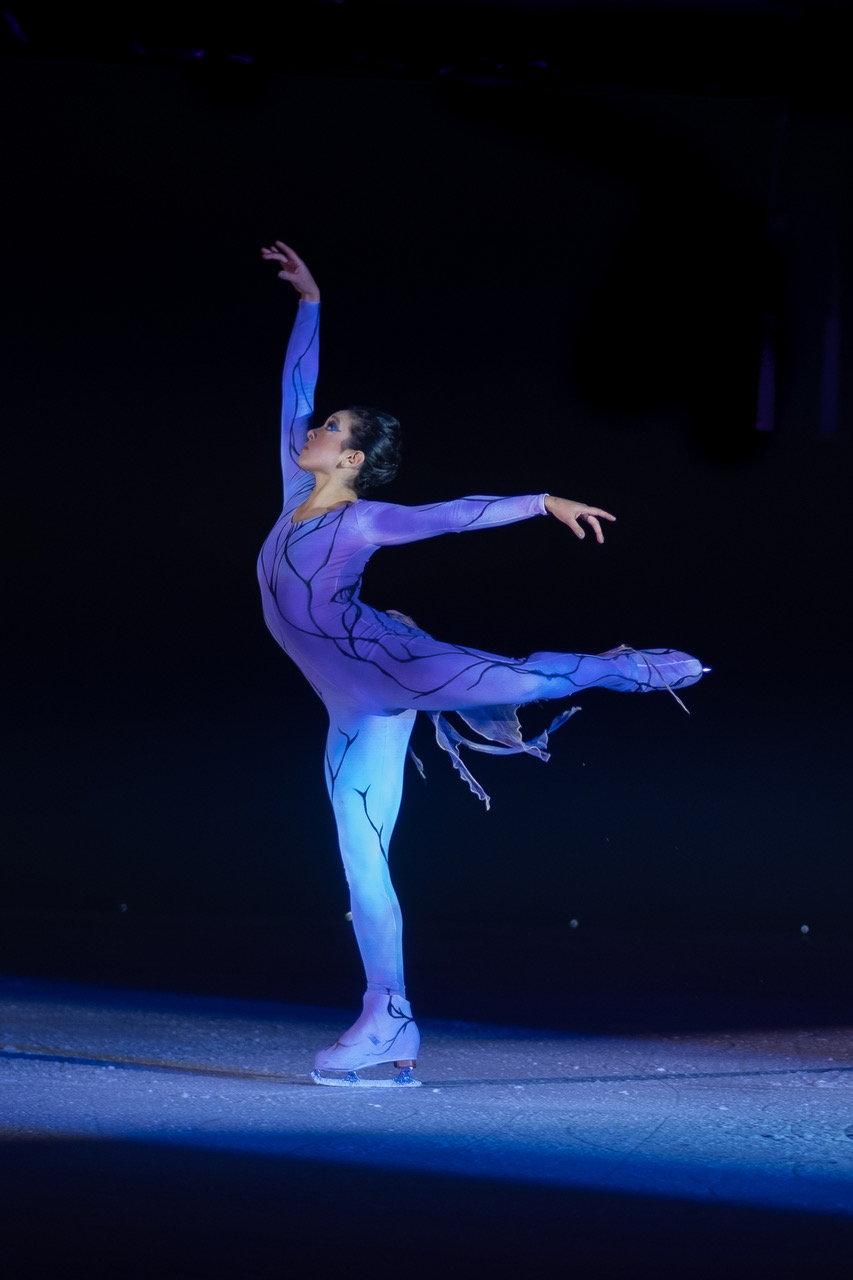 Photo Ed Forti

Performer Liz Schmidt
When Atoms Embrace, an acclaimed solo choreographed and costumed by original John Curry Theatre of Skating member, Lorna Brown. Lorna is an artist with a deep interest and knowledge in science.
The piece is set to Music by Arvo Pärt's "Spiegel im Spiegel" and was inspired by a poem Lorna wrote herself:
She comes to us in blue and lavender light which shines on us all to give mankind energy and love and to help and heal our planet. Lay me in a field of wild flowers, let the scent perfume the hours. When The Atoms embrace and time changes pace, I find my magical powers.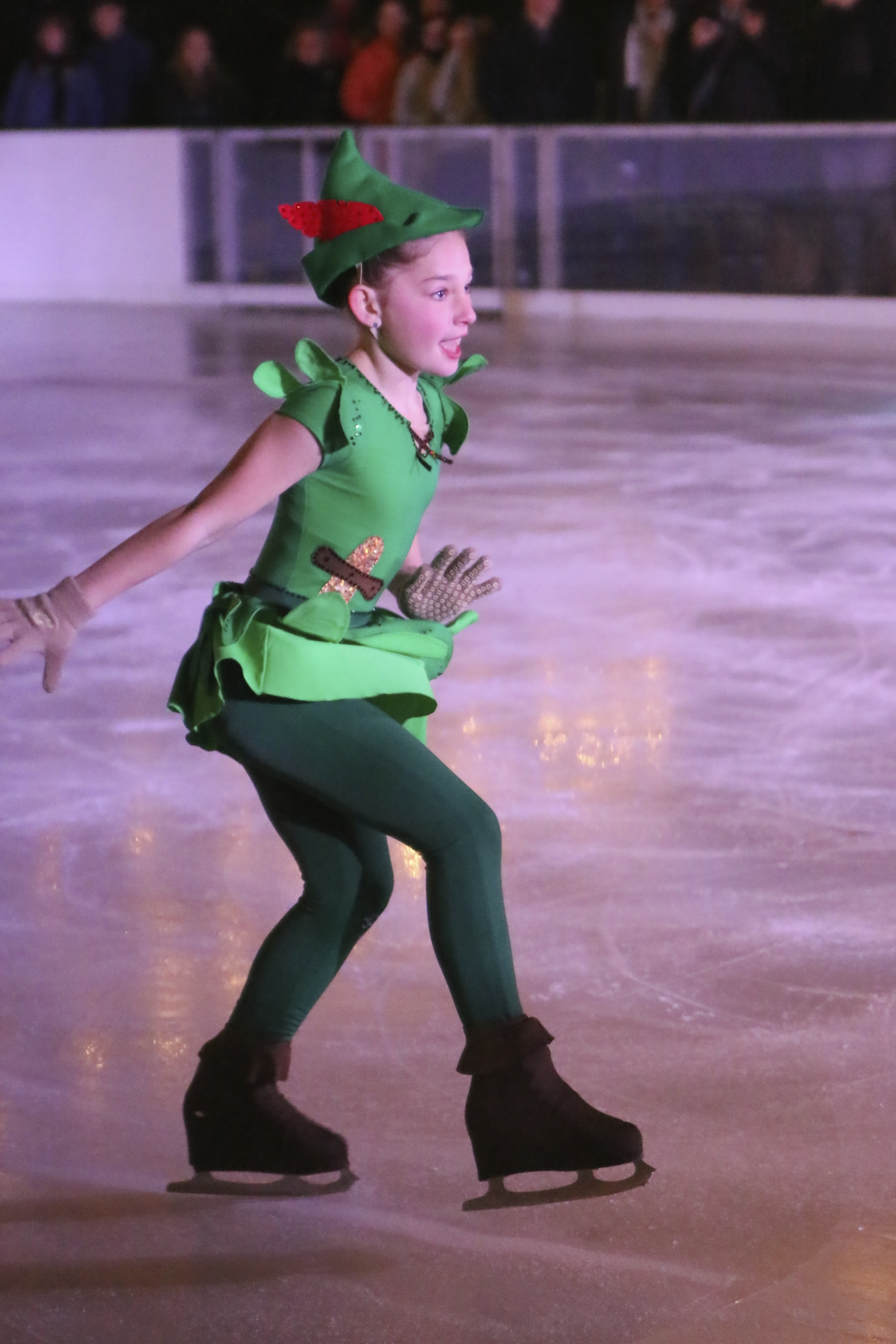 Performer Alina Horowitz
About Ice Theatre of New York
Founded by Moira North, ITNY's mission is to celebrate and advance dance on ice as a performance art. Through its performances in both traditional and site-specific venues, ITNY presents ice dance that helps to open one's eyes to seeing skating in new and unexpected ways. ITNY was the very first ice dance company to receive dance program funding from the National Endowment for the Arts, the New York State Council on the Arts and the New York City Department of Cultural Affairs. www.icetheatre.org