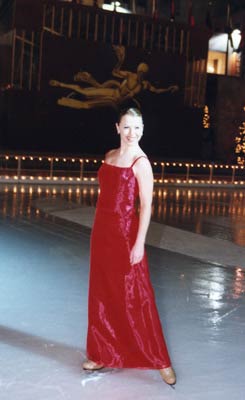 CORPORATE Clients
Join the growing list of clients who have used Ice Theatre to make their events and projects successful:
(click red titles for photos or video)
206 Events
Bloomingdale's International
Briggs
Bryant Park Events
Canadian Tourism
CBS
Central Park Conservancy
Chezzam Event Group
Cingular
Coastal Development
Computer Associates
Connections Unlimited
David Peyser Sportswear (Weatherproof)
DIFFA
Dollywood
Elise Overland
Food Allergy Initiative
Fox Family Channel
Goldwell
Home Box Office
Iced Pink - see photos by Darial Sneed
IDA/Bryant Park Market Events
Lincoln Mercury
Merrill Lynch
Merv Griffin Productions
Microsoft
Moncler
Nancy Sloane Alchek Events
New York City Parks Department
New York University
Paine Webber
Peter Cooper Village
Prescriptives
The Rink at Rockefeller Center
Quebec Government (Montreal Fashions on Ice)
Sean John Clothing
Shackman Associates
Showtime
Skate for the Goal
Sony
St. Bernard School
Steffan Group
Southwest Airlines
The Standard Hotel
The Surf Club
Tommy Hilfiger
Unique Entertainment
Van Wyck & Van Wyck
VMAN
Weatherproof: Fashion Show 06 - Fashion Party 08
Wachovia
White & Case
Z-100
MOTION PICTURES
Batman: The Movie
Polar Express
Preacher's Wife
The Elf
To Die For
ADVERTISING
Acura
Capezio Dance Makers
Home Savings Bank of America (television commercial)
The Food Network
Yellow Pages
TELEVISION SPECIALS
A&E "Winter Solstice on Ice"
Voom TV "Colors of Winter"
Past Highlights
2012 Moncler Fashion Show on ice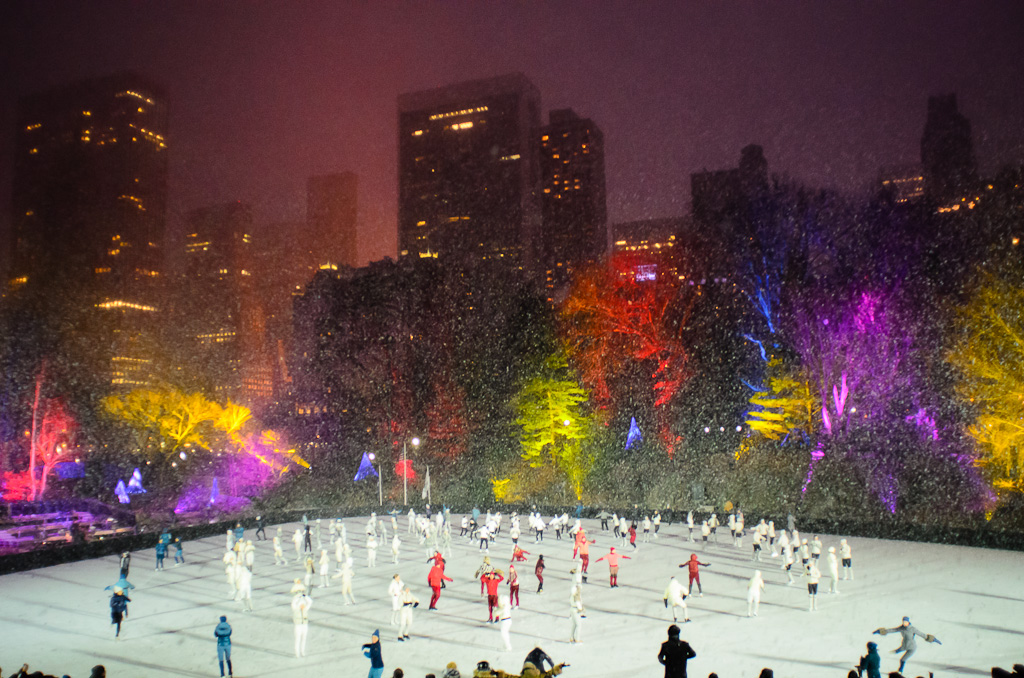 Ice Theatre of NY casts and helps choreograph the Moncler show during Fashion Week in New York City.
Coverage of Moncler Winter Fashion Show – February 12, 2012
Wollman Rink in Central Park – posted on 2/15/2012
http://fashion.telegraph.co.uk/videos/TMG9080821/New-York-Fashion-Week-Moncler-autumnwinter-2012.html
http://www.dailymail.co.uk/femail/article-2100758/Dancing-ice-Fashion-takes-spin-Moncler-Grenobles-Central-Parks-world-famous-skating-rink.html?ito=feeds-newsxml
http://fashionista.com/2012/02/moncler-grenoble-fall-2012-fashion-on-ice/
http://fashionista.com/2012/02/new-show-reviews-and-galleries-moncler-grenoble-patrick-ervell-and-y-3/
http://tmagazine.blogs.nytimes.com/2012/02/13/photos-of-the-moment-moncler-grenoble/
http://hypebeast.com/2012/02/moncler-grenoble-2012-fall-winter-collection/
http://www.zimbio.com/pictures/7ZIVaLy-89M/Moncler+Grenoble+Presentation+Fall+2012+Mercedes/browse?Page=1
http://www.vogue.com/vogue-daily/article/when-the-runway-is-a-rink-moncler-fall-2012-on-ice/

http://www.businessinsider.com/moncler-ice-skating-central-park-fashion-photos-video-2012-2#-1

http://www.patrickmcmullan.com/site/event_detail.aspx?eid=40087&home=1&page=1&pgSize=64&sortdir=DESC

http://www.nytimes.com/2012/02/14/fashion/14iht-rtrousers14.html

http://ny.racked.com/archives/2012/02/13/models_on_ice_at_moncler_grenoble.php

http://www.fashionlove.gr/en/fashion/stories/new-york-custo-barcelona-simon-spurr-and-the-spectacular-moncler-grenoble-show/

http://www.tumblr.com/tagged/moncler?

http://www.vogue.co.uk/fashion/autumn-winter-2012/ready-to-wear/moncler-grenoble/full-length-photos

http://www.gettyimages.com/Search/Search.aspx?EventId=138900477&EditorialProduct=Entertainment

Photos of the rehearsal by Darial Sneed: http://eveningsong.smugmug.com/Events/Moncler-Fashion-Wollman/21457449_L8VVpX
Video:
Edited version: http://www.youtube.com/watch?v=r_APo2FAHm4
Longer version: http://www.youtube.com/watch?v=sbYpcIC9AhQ
Version with intro: http://www.youtube.com/watch?v=6Nuxtvriw2E

Any more coverage will be posted on the Ice Theatre Facebook page: https://www.facebook.com/pages/Ice-Theatre-of-New-York/273230042206
2011 Improv Everywhere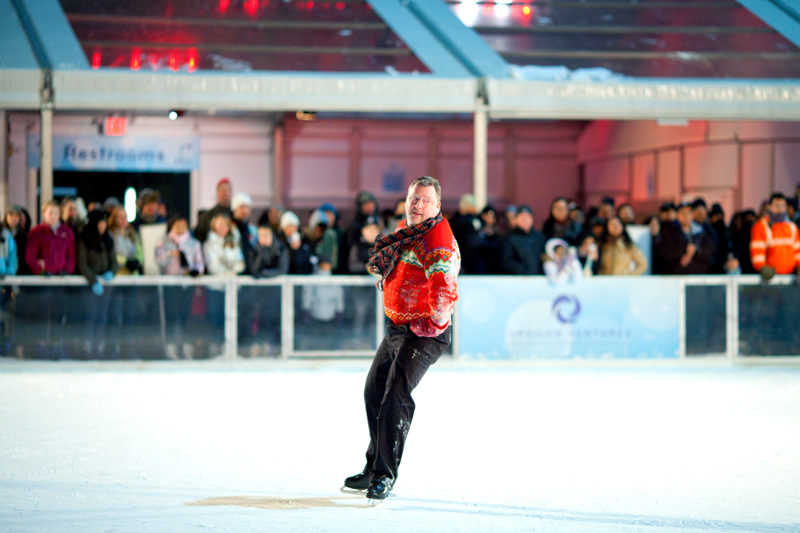 On January 21, 2011 Ice Theatre collaborated with Improv Everywhere.
Our very own Kenny Moir skated In a Nutshell, choreographed by Rob McBrien, during a zamboni break at a public session at Citi Pond at Bryant Park.
As the crowd cleared the ice for the zamboni, Kenny feigned the skating jitters, nervously clutching to the boards, unable it seemed, to make his way to the exit. The rest is sheer magic as Kenny transformed from fearful first-timer to skating pro right before the eyes of unsuspecting onlookers.
The You Tube video of the event has gone viral and was named Google You Tube Video of the Day. So far, the video has reached over 1,958,108 hits! Click here to see the video and help us reach a two million hits. To see the original full version of In a Nutshell, click here.
2011 Elise Øverland Fashion Show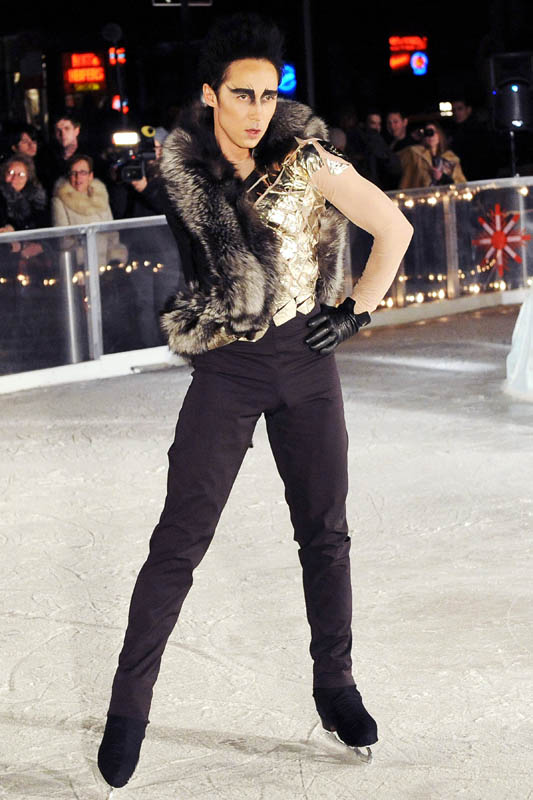 As part of Fashion Week, Ice Theatre modeled fashions by Elise Øverland in a unique setting for her latest designs: the rink at the Standard Hotel. A quote in the WJD describes Øverland's impluse for combining fashion with skating, 'When Ms. Øverland was planning for fashion week, she was bored by the traditional runway show and wanted to do something different. "It was a total organic idea," she said after the show Saturday. "I came back in January and I had no idea where I was going to do my show… And then I saw the ice rink, and one thing led to the other."' The show generated a lot of buzz in the fashion world and was heartily received by audiences. Here are a couple press links, some of which include pictures of Ice Theatre of New York skaters:

20The Wall Street Journal
The Los Angeles Times
The Village Voice
Style.com
Refinery29
2010 Launch of Holiday Photos on the Fly

Ice Theatre performed "Hot Chocolate" for the launch of Holiday Photos on the Fly, promoted by Southwest Airlines and Microsoft, at Bryant Park on November 23, 2010.
2005-2006 Season
We had a busy Holiday Season skating at many functions including Tree Lightings at The Rink at Rockefeller Center, The Pond at Bryant Park and Riverbank State Park Ice Rink, holiday parties for Eddie Bauer, White & Case and a New Year's Eve performance at Turning Stone Casino in Upstate New York.
A major highlight this past season was the Weatherproof Fashion Show on Ice at The Pond at Bryant Park. WWD wrote "Weatherproof Garment Co. picked an appropriate place to show its fall line, taking to the ice at the Bryant Park rink. Ice dancers from the Ice Theatre of New York modeled the company's new line of coats and vests as they twirled and spun around in choreographed routines." Frederick Stollmack, president and chief executive officer of Weatherproof said "We have never done anything like this before and it's a great way for us to do something different." For photos go to 2006 Weatherproof Fashion Show .
Upcoming events are a fashion show of Goldwell hair products at Rockefeller Center and a performance on the Olympic speed skating oval in Salt Lake City for Cingular.
2004-2005 Season
Ice Theatre had a busy Holiday Season skating at many functions including the opening party for the movie Polar Express , Tree lightings at Rockefeller Center and Riverbank State Park , holiday parties for Merrill-Lynch and Lincoln Mercury , and a very social evening at the Plaza Hotel for the Food Allergy Initiative . We also performed at the Holiday on the Hudson celebration at our home rink, produced by Chelsea Piers.

This winter, our children's division took part in the NYC2012 Rally at Rockefeller Center with Olympic champion Oksana Baiul, in support of New York's bid for the 2012 Olympics.

A major highlight this past season was performing in the middle of Times Square with two-time Olympic champion Katarina Witt at an event promoting the health drink Tahitian Noni Juice. Samantha Adams (producer of the event) wrote about Ice Theatre: "They truly are professionals, and take pride in their work. Everyone thought they were brilliant. They are fantastic people, and I am thrilled that I had the pleasure of working with all of them. Our client was absolutely ecstatic!"
1996-2000
Montreal Fashions on Ice


The Quebec Government House commissioned Ice Theatre of New York to choreograph and perform at its savvy Montreal Fashions on Ice, an event that has grown into a known fashion extravaganza in its 5-year history. Montreal Fashions on Ice showcases works by Quebec designers, including Oscar Leopold, Alfred Sung and Tristan & America. The event has attracted thousands of New Yorkers to The Rink at Rockefeller Center and commanded the attention of the media, both national and international.

Montreal Fashions on Ice Photos
" Tonight's show was a dazzling display of artistry that perfectly captured the vitality and energy of Montreal"
- Diane Wilhelmy, Delegate General at Quebec Government House

"Whoever came up with this idea is a genius. I am sure there are a lot of marketing people kicking themselves right now for not thinking of it first."
- Gilles Fortin, owner, Tristan & America