Johnny Weir to debut new piece at Home Season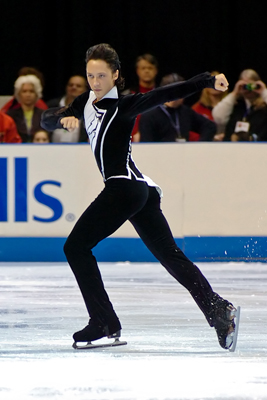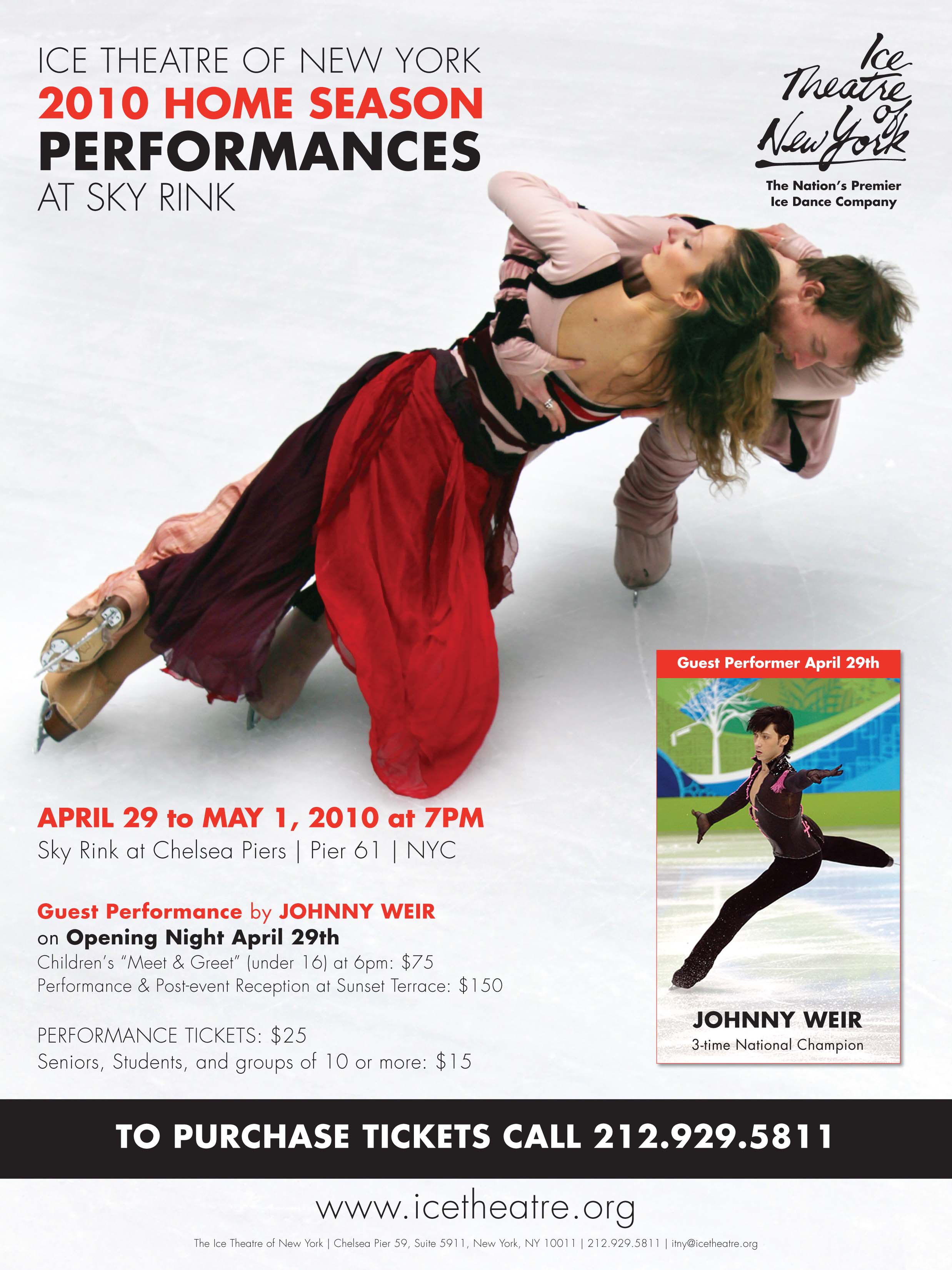 US National Champion, Johnny Weir, will join Ice Theatre of New York on Opening Night of its 2010 Home Season on April 29th at Sky Rink, Chelsea Piers.
April 29 @ 7 p.m.
Mr. Weir has created a new piece to celebrate the occasion called "Heartbroken". In addition he will perform the hot new fan-favorite to Lady Gaga's "Bad Romance". He is very excited to perform with Ice Theatre of New York in his first appearance in his home town since the Olympics.

Thursday, April 29 to Saturday, May 1 @ 7:00 p.m.
Sky Rink (Pier 61, Chelsea Piers)
General admission: $25
Students, seniors and groups of 10 or more: $15
Opening Night Performance & reception: $150
6 p.m. Children's Meet & Greet (under 16): $75
To purchase tickets call (212) 929-5811
At its 2010 Home Season from April 29 to May 1 at Sky Rink, Chelsea Piers, Ice Theatre of New York will present new repertory and celebrate the visions of some of the remarkable choreographers who have shone their brilliance on the Company for many years. The performance will feature Elisa Monte's "Draughtsman's Contract", Jacqulyn Buglisi's "The Dreame" and Alberto Del Saz's "La Revolte des Enfants". Elisa Angeli, this time teamed with Jiri Prochazka, will also appear in a restaging of Lar Lubovitch's "Tilt-a-Whirl" originally performed by Peggy Fleming and John Curry. In addition the Ensemble will perform this season's new works, "Dare Greatly" and "Primavera", both choreographed by ice choreographer Douglas Webster.


Two-time US Ice Dance Bronze Medalists, Kim Navarro and Brent Bommentre will be joining Ice Theatre's Ensemble for the Home Season. They will have just returned from participating in the World Figure Skating Championships in Turin, Italy.

Ice Theatre of New York will also feature the following skaters: Elisa Angeli and Tyrrell Gene in the duet "The Dreame" and other ensemble pieces, and Alizah Allen, Ali Blank, Eve Chalom, Angela Chiang, Michael Dionysiou, Kristina faclo & Andrew Naylor, Michele Forchione, Marni Halasa, Elizabeth L'Heureux, Kenny Moir, Radmila Olshansky, Jiri Prochazka, Kevin Sidwell, Steven Smith, Wendy Wilke, and Felicia Zhang & Taylor Toth in the ensemble repertory. (Cast subject to change)