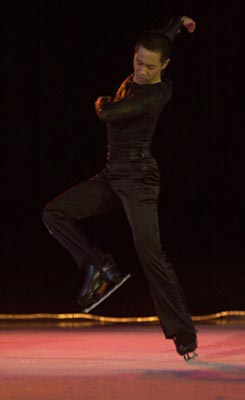 Auditioning
New York, February 10, 2011
ITNY is always looking for advanced skaters (ice dancers, pairs and singles) who are 18 and older. Those who have had extensive dance training with great skating skills and a progressive mindset ready to explore contemporary work are a plus. Must be able to rehearse in New York Metropolitan Area. US Citizens, Green Card Holders or valid work visa only!

Send or email your resume and video/DVD to the Ice Theatre office. Auditions will be by invitation only.
Address: 59 Chelsea Piers, Suite 5911; New York, NY 10011
Email: itny@icetheatre.org