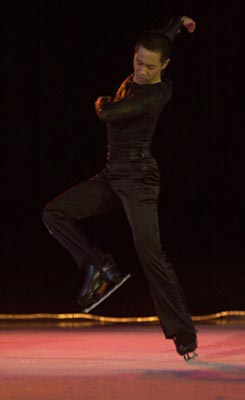 Rinks
The Ice Theatre of New York is known throughout the nation for its dedication to developing figure skating as a performing art. The Company has become an outlet for choreographers to create high quality pieces on world-class skaters. Ice Theatre has performed pieces by renowned dance and skating choreographers in a variety of venues, from its home at Chelsea Piers and the famous Rink at Rockefeller Center to performing arts centers across the country. Whatever the venue, the company has always been received with great enthusiasm and praise.
Bring Ice Theatre to your skating community and experience the artistry of the sport. The Company will travel to your rink for a variety of events: workshops, residencies, rink openings, competitions and other special events. Ice Theatre will tailor a mix of performances, group classes, private lessons and workshops to fit your needs. The result will be a lasting inspiration for your community.
Openings
Whether your rink is having a grand opening or seasonal show, Ice Theatre will perform to inspire skaters of all ages. Ice Theatre has created performances for many rink openings, including the beautiful new facility in Jamestown, New York, the site of the Ensemble's Summer Residency in 2002. The Ensemble performs annually at the opening of the Rink at Rockefeller Center. Allow us to set the tone for your next season with pieces selected from over sixty works in the repertory. The effect will be magical!